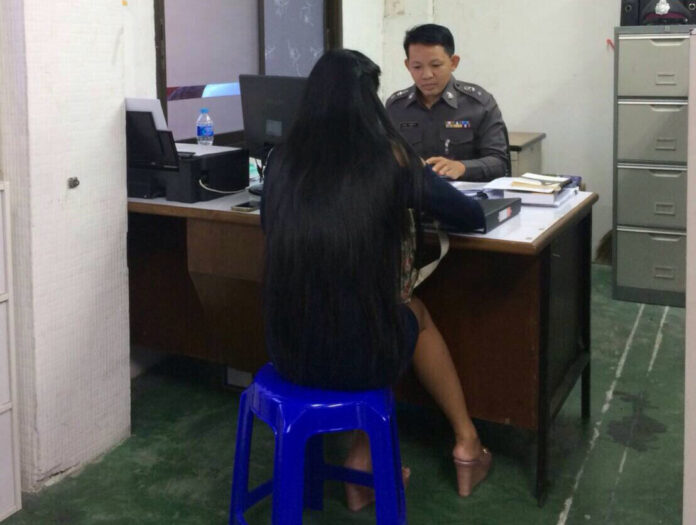 BANGKOK — Hitchhiking ghost? Guerilla marketing stunt? Nope, the mystery of a woman perched on the back of a speeding car that's gripped netizens all week was solved Friday.
It was a marital dispute.
On Sunday, a 47-year-old man was driving his 29-year-old wife to work when they got into a heated argument while driving through Bangkok's Wang Thonglang district. It got so bad she called her workplace and got the day off as her husband was driving into the Pattanakarn area.
Read: New 'Ghost Rider' Clips Emerge as Police Zero in on Driver
When she angrily got out of the car, he immediately locked the doors on her. There was one problem: she left her bag inside. He tried to drive away, but she wanted the bag so badly she leaped atop the trunk. The rest, as they say, is history.
"She came to the station yesterday and wished to remain anonymous," Maj. Gen. Nantachart Suppamongkol of the Fourth Division of the Metropolitan Police Bureau said Friday. "They got into a fight over family issues, and he drove away. She wouldn't let it go, so she jumped up on the back of the car."
Apparently it turned into a test of wills with neither party able to relent – for hours.
"She rode up there a while, since 5pm. That's why three clips surfaced. She even got down from the car and they got angry at each other when the car stopped," Nantachart said laughing, referring to a brief clip of the woman whacking the car's window.
The woman came to the Hua Mak police station on Thursday, has been charged with clinging to a moving vehicle (this is a crime), a minor infraction a fine of no more than 500 baht.
An arrest warrant has been filed for her husband, who has agreed to meet police next week. He is charged with reckless driving, a crime punishable by up to three years in jail and a 10,000 baht fine.
Related stories: