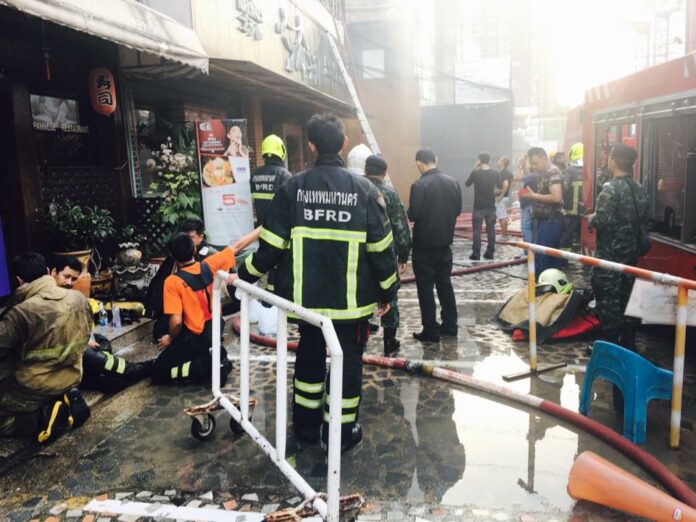 BANGKOK — A fire broke out late Friday afternoon at a Korean restaurant in Soi Thong Lor 2. No injuries were reported.
Staff and customers inside the shophouse-restaurant Koshirae ran outside as a flames erupted before fire trucks arrived at the place and quickly extinguished the fire.
No one was injured and police were investigating the cause, Lt. Col. Jiirakrit Jarunpat of Thonglor police said by phone.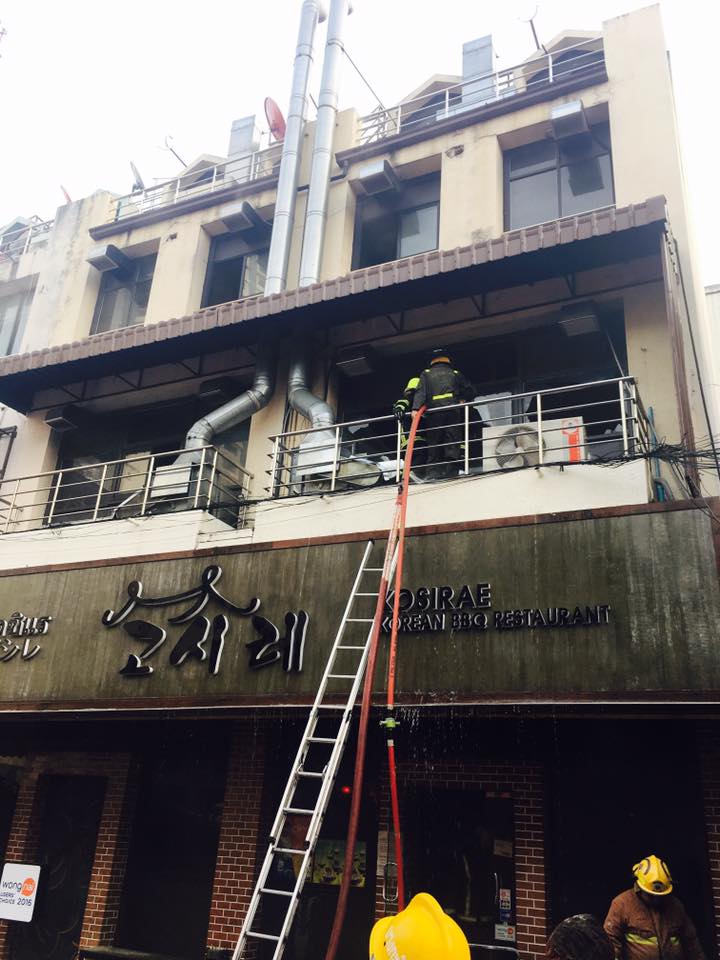 ไฟไหม้โคชิแร ทองหล่อ ปากซอย !!!! pic.twitter.com/YgSEuAchtq

— LilGamo* (@Gaaaaaaam) November 18, 2016
สดจากทองหล่อ #ไฟไหม้ pic.twitter.com/ynpR4NBAzK

— อัคคาวิน (@awkwin) November 18, 2016
มีเหตุไฟไหม้ที่ซอย ทองหล่อ กรุณาใช้เส้นทางอื่น น่ะครับ pic.twitter.com/OtCunHNb9p

— เย เย้ (@7QLTyEK8ArRs7pB) November 18, 2016