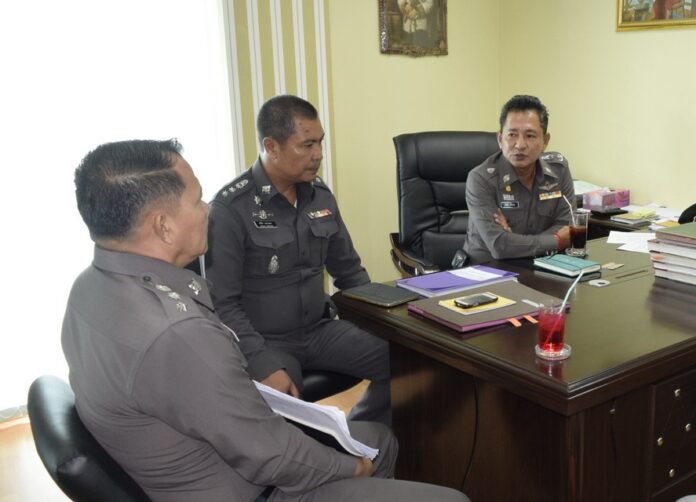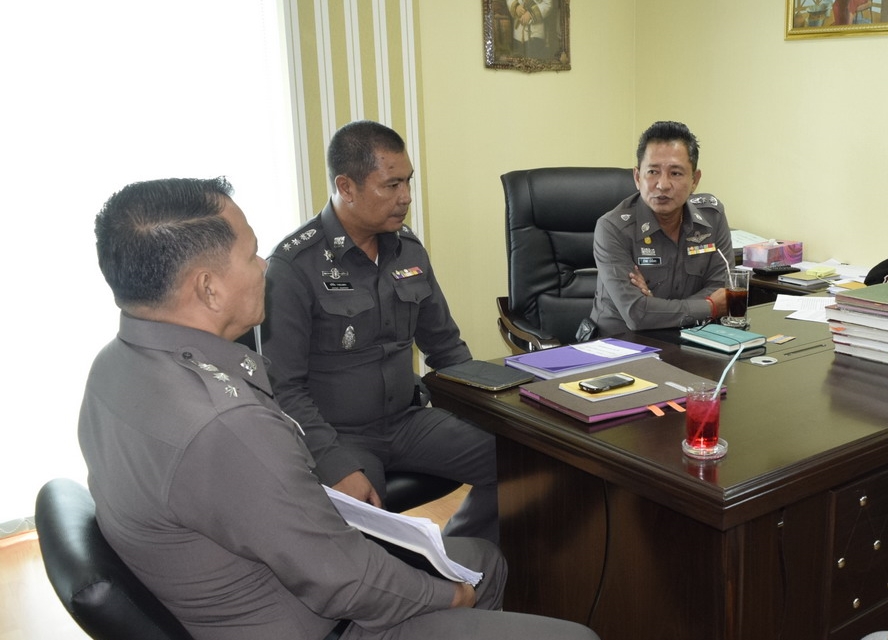 PATTAYA  — Six cops and police volunteers accused of raping and extorting money from a drug suspect in Pattaya are now free on bail, police said Tuesday.
Commanders of the local police force also promised they will be impartial in the case, and two of the officers suspected in the crime have been expelled while the investigation in underway.
"We have expelled them from the force at the moment," Maj. Gen. Amphol Buarubporn, commissioner of Chonburi Provincial Police, said by telephone Tuesday. "They are also under both disciplinary and criminal investigations."
The two officers and four volunteers – essentially, civilians recruited to assist with police work – allegedly raped a 33-year-old masseuse who had brought in for suspected drug possession earlier this month. During the four days she was held, June 8-12, the alleged victim said the suspects assaulted her in several locations, including at the police station where she was detained.
Khaosod English does not publish the names of potential victims of sexual assault.
According to the victim, the six men also demanded 100,000 baht from her family in exchange for her freedom. After reportedly gaining her release by paying a negotiated sum of 60,000 baht, she later went to the police on Wednesday.
The two accused cops are Thanyakiat Sertdilok and Bandol Thongma, both senior sergeant majors of Na Jomtien Police Station. The four unsworn volunteers are Pairoj Boonmee, Apichart Fankampern, Chamnarn Kongplian and Kanueng Kesa.
All six have been charged with rape, illegal detention, extortion and kidnapping.
Pattaya Police Station chief Apichai Klobpetch said all of the suspects admitted to knowing the victim, and each gave different versions of what happened.
"Some confessed; some denied," Col. Apichai said. "Some of them said they did rape the woman, some said the woman consented, and some said they didn't [have sex] with her at all. … Some admitted to receiving money; some didn't."
Maj. Gen. Amphol, the provincial police commander, said he believes the suspects committed similar crimes in the past, and there must be other victims, but no one else has stepped forward.
"At this time, there's still only one victim," Amphol said. "No one else came forward. I believe there are others, but this is all we have in terms of evidence."
He also pledged to be fair to all sides in the investigation.
Pattaya, a coastal resort town east of Bangkok, is notorious for its seedy red light districts, frequent reports of scams and high crime rate.
Related stories:
Tourist Safety Pattaya's No. 1 Priority, New Police Chief Says
'Fake Cops' Arrested for Extorting Pattaya Drug Users