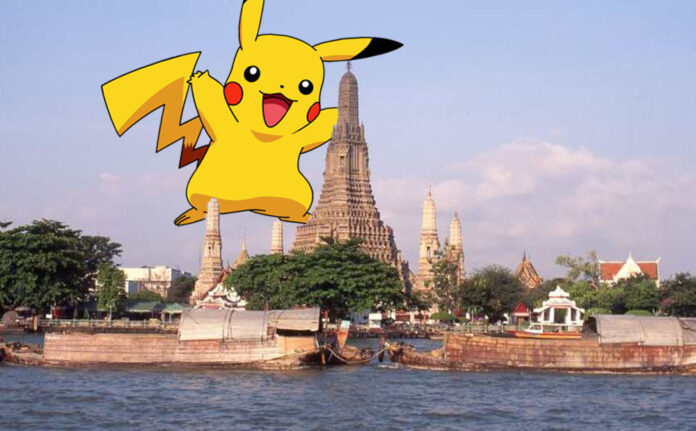 BANGKOK — Will you "travel across Thailand, searching far and wide, teach Pokemon to understand, the power that's inside?"
That's the question of one tourism official who has proposed placing Pokestops at famous tourist destinations in order to attract young travelers, especially avid players of the immensely popular game Pokemon Go.
"Rare types of Pokemon will be placed at tourist destinations we want to promote to tourists," Pongpanu Svetarundra of the Ministry of Tourism and Sports announced Monday.
He said it could attract independent travelers and "Gen-Y" traveler-trainers.
In the augmented-reality game, players seek out and catch Pokemons with their mobile phones at real world locations. These "pocket monsters" are found at specific locations known as Pokestops.
Although the current locations are preset, the game's developer does accept Pokestop requests from players.
The Nintendo game was released in many parts of the world in July, such as the United States and Japan. However, its release date for Thailand has yet to be announced, despite erroneous reports in pretty much every media outlet it would come to Thailand in September.
Related stories:
'Pokemon Go' More Than Doubles Nintendo's Stock Price
Property Owners: Get off My lawn, Pokemon!
Wanted: Assistant Pokemon Trainers