Top: Juju, 2, juxtaposed over a Bangkok sunset.  Original image: Mike Behnken / Flickr
BANGKOK — It was soon after Katrina Ganikaa Lavery accidentally shared some pics with her landlord that she realized she had made a terrible mistake. Some of the photos showed her mom playing with Juju, her 2-year-old cat.
That was in March. For months afterward she dodged questions about whether she had a pet until the landlord arranged to come check the apartment.
"I arranged with my good friend to keep my cat at her apartment for the day my landlord was supposed to come, and the whole week I was cleaning the apartment like crazy," Katrina said.
She even hid her tall cat tree inside a closet, behind a bunch of towels and boxes. The landlord's inspection was cursory, but soon after Lavery received a call from her cat-sitting savior.
"Apparently, someone in her building reported that they had heard a cat in her room, so her landlord was on the way to go check if there was an animal there," said Katrina, 22. "I had to rush all the way across town to pick up my cat so that my friend wouldn't get in trouble as well!"
That's the reality for pet owners in Bangkok, a city with a burgeoning pet culture that runs up against "no pets allowed" at most condominiums and apartments.
"Honestly, the whole condos-not-allowing-pets-in-Bangkok is so annoying and I really find it limits the amount of animals that can be fostered and adopted in Bangkok," said Emma Scannell, a 28-year old Briton who's lived in Thailand four months.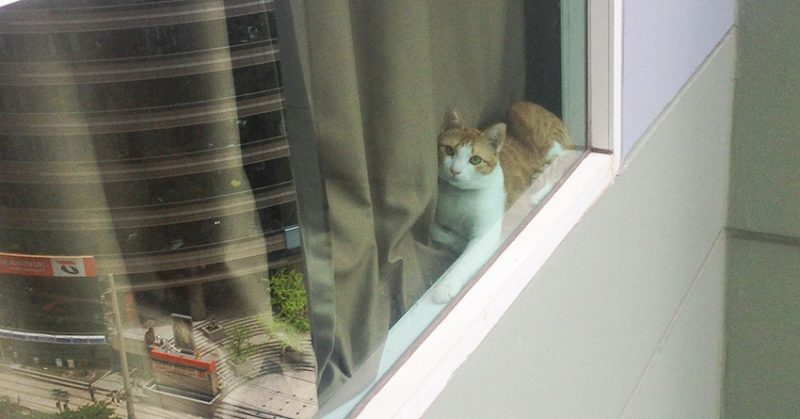 There is no law forbidding pets in apartment complexes or condos, yet most complexes prohibit them nonetheless.
Why? Neighbors, said one developer.
"We're concerned that pets will make loud noises, and their poop and pee may bother people living in the condo," said Pratheep Tungmitithum, chairman of Supalai Corp., which builds homes, townhouses and condos.
Those policies are left up to each building's management, he said, noting that 90 percent of Supalai's condos don't allow pets.
The Address (AP Thai) and Ideo (Ananda Development), for example, forbid all pets except fish in a tank. Developer Sansiri doesn't allow any furry companions in their Bangkok condos, but dogs shorter than 15 inches and lighter than 10 kilograms can vacation at their Hua Hin properties.
The outcome of the battle over pets are elaborate games of cat and mouse such as that played by Lavery and Juju.
But management at some places are okay with keeping an open secret.
"Have whatever pets you want, but if management sees, we will need to issue a warning," whispered someone answering the phone at The Lofts Ekkamai, who declined to give his name.
Hiding bark-monsters and meow-machines is a matter of discretion.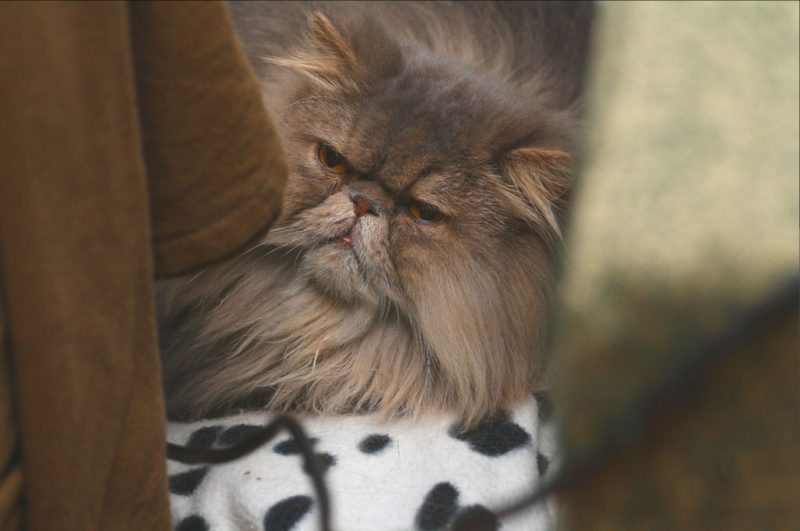 "There are definitely people hiding their pets around, and there's usually no problem unless the owner's neighbors complain," laughed a woman answering the phone at The Met Sathorn, who also didn't want to be named for fear of repercussions from her employer.
Even in strict no-pet zones, some get by with tipping staff with cash or food to keep their secret safe.
That's the advice Sheridan, a 29-year-old Australian woman, got from her real estate agent who showed her a condo on Soi Sukhumvit 65: Bribe security and cleaning staff money every week to keep her kitten and bunny secret. Sheridan asked that her last name be withheld for the sake of their continued cohabitation.
"Thai people always keep it a secret, and if you have rescued it they usually don't care so much, as you have saved a life," Sheridan recounted the agent telling her.
Then there's Lindsay, who like Sheridan spoke on condition of anonymity, who has lived in Thailand for a decade.
When the 40-year-old American's cat escapes outside, the security guards bring it back to her.
"Most of what we do is try and make sure that the neighbors are happy, and we give extra-nice gifts to the security guards at the end of the year," she said.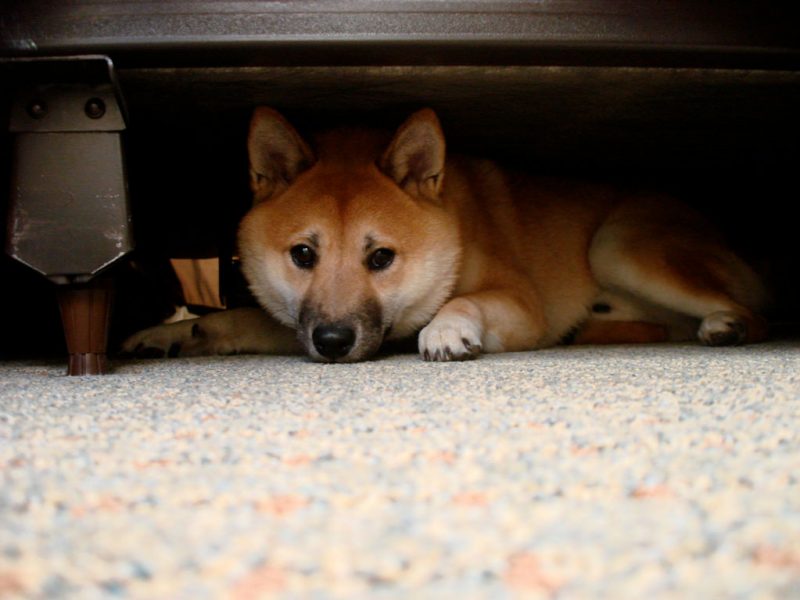 There are a few condos which allow – even welcome – pets.
Ekamai Gardens charges 5,000 baht per pet every six months, and M Condo allows all pets under 15 kilograms. Others such as Insaf Towers and portions of Happy Condo Ladprao 101 allow owners to have any pets without any charge or limit.
"We stipulated we needed pet-friendly accommodation when we were searching, and although it limited our options somewhat, we still had several options to choose from," Kirsten Ramsay, a kiwi here already for a year with her two cats, wrote online in Bangkok Pet Lovers. At the pet-friendly Insaf Towers, neighbors even cat-sit for each other.
Petra Rylichova, 47, came from the Czech Republic to Thailand five years ago. She lives in Ekamai Gardens with her dog, two cats, hamster and fish. Although technically pets are forbidden in common areas, she said the management doesn't care when she takes her dog for a walk.
"Pets are not allowed in common areas such as the pool or playground or your own balcony. I found that very strange and actually nobody cares. When I go out with my dog I walk through the garage and it is no problem at all."