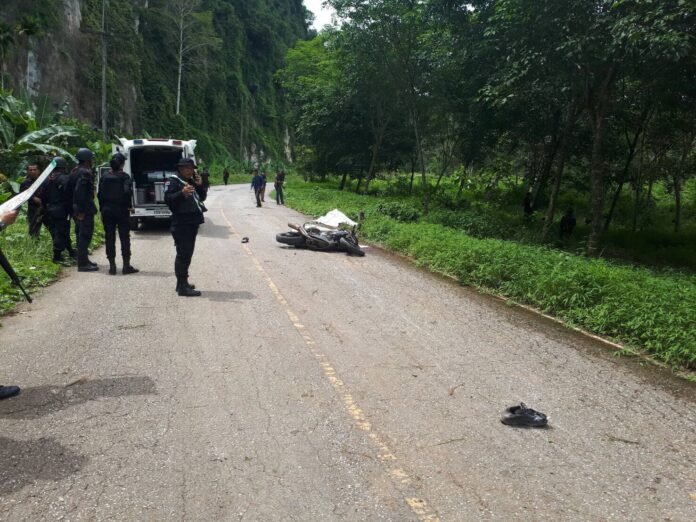 YALA — Two paramilitary volunteers on patrol duty were killed in a bomb and gun attack in the Krong Pinang district of Yala province Tuesday afternoon.
The attack began with a roadside bomb followed by assailants opening fire on security forces. Two volunteer security forces died at the scene.
It was the second attack there in two days. On Monday, four soldiers were injured when a bomb exploded in Yala city
Police found remains of a 10-kilogram homemade bomb. The suspects in both attacks remain unidentified.