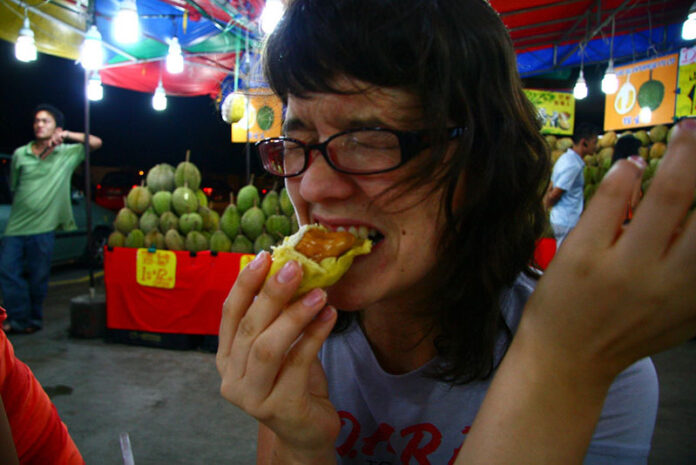 BANGKOK — Love or hate it, May is the beginning of durian season.
Whatever you may think of the "king of tropical fruits," its pungent odor has seen it banished from hotels and most public transportation, including the metropolitan rail system, airplanes and even inter-provincial buses.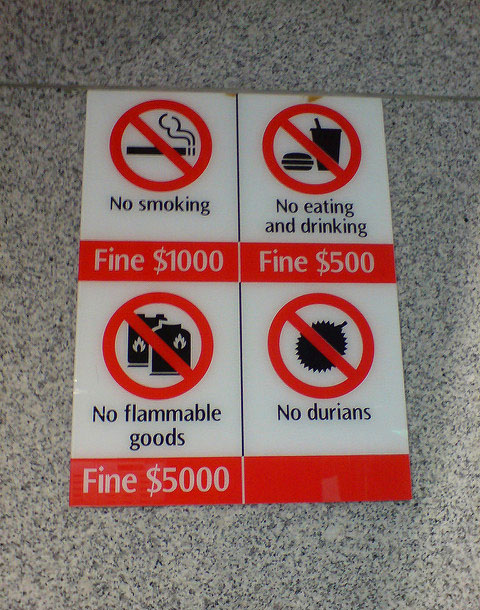 This has left those looking to travel with their bounty of smelly fruit with few options – until now.
Those traveling Nakhon Chai Air – the fancy bus company that's not an airline – no longer have to leave their durian at home, according to a spokeswoman who laid out the proper procedures Tuesday for traveling with the historically unwelcome fruit – albeit in the normally off-limits luggage section.
Eager to tap the durian-loving market segment to distinguish itself from competitors, the company has launched a durian-friendly policy and service for anyone traveling to and from Rayong province, arguably the heart of durian cultivation.
This is good news to all durian-toting passengers except those in the capital – Nakhon Chai has no Rayong-Bangkok service.
CEO Kruawan Wongrakmitr said this is in fact the second durian-season wherein the firm has offered to accommodate the popular but divisive fruit.
A company spokeswoman, who was unauthorized to give her name, said on the phone Tuesday that four sizes of styrofoam boxes are available for durian lovers to pack their precious fruit, adding that assistance was available if needed.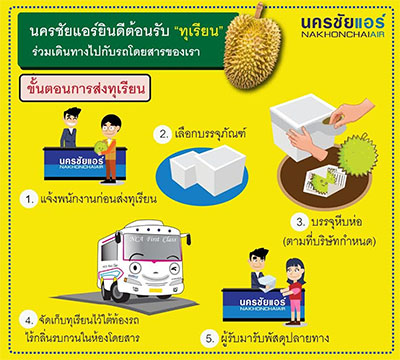 The packages start at 75 baht for the smallest box that can hold one, small durian. The largest size can contain two big ones. It costs 120 baht, inclusive of tape and plastic bags to contain the bouquet. The company has even published a step-by-step manual on proper durian-packing procedures.
Asked if any untoward and smelly incidents have occurred, or whether emergency evacuations were ever needed, the staff reassured there has been none so far.
The company estimates it handles about a dozen durian transactions daily during harvest season, which runs May to July.