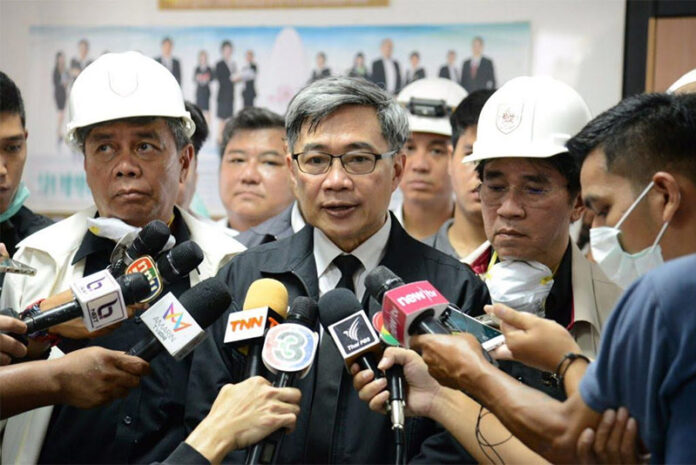 BANGKOK — City Hall has instructed officials in all districts to be on the lookout following Monday's bomb blast at a military hospital which injured 25 people.
The Bangkok Metropolitan Authority urged its agencies and the public to keep an eye on suspicious-looking objects and people and prepare for possible emergencies. Police were put on patrol at major public areas – including bus stops, BTS Skytrain stations, BRT stops – and homes of VIPs. They were instructed to coordinate with apartment and condominium management to identify unusual activity.
A high priority letter was sent Monday night by the permanent authority secretary Patarut Dardarananda to all his deputies, district directors and other related BMA bodies to be on 24-hour vigilance.
The letter was not accompanied with any intelligence that any imminent attack was expected.
Read: Police Seek Men Seen in Waiting Room Selfie Before Blast
According to the letter, all city fire trucks are to be prepared, all security cameras tested and municipal security officers ready to support police or other officials if needed. Hospitals managed by the BMA were also told to prepare for emergencies.
No indication has been given that another attack is expected, but Monday's bombing was believed to be the third pipe bomb attack in two months and represented a more lethal escalation. Two people were injured in each of two prior explosions, whereas the latest bomb was packed with nails and left in a hospital waiting room, apparently to inflict casualties.
The BMA instructions also told city workers to stay in touch with their superiors at all times in case of emergency. Local communities and networks of residents in Bangkok were urged to be on the lookout for suspicious-looking objects or people.
In a related development, Yutthapan Meechai, secretary to Bangkok Gov. Aswin Kwanmuang, said past lessons will be inculcated into emergency plans that will be introduced by Friday.