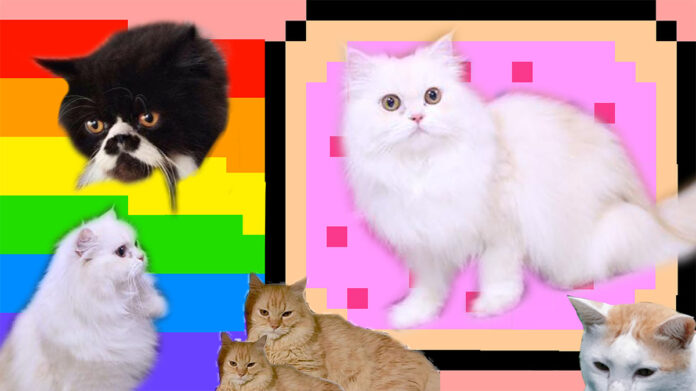 BANGKOK — Cat nerds flooded social media Tuesday with photos of their cat companions or favorite local strays.
How was this different from any other day? Today is World Cat Day, of course.
Cat lovers made World Cat Day the top trending hashtag on Twitter as they cluster-bombed social media with cute cat photos throughout the day. Over on Instagram, more than 1,000 photos of house cats and stray cats were posted, with innumerable fuzzy-bodied friends spamming Facebook.
Most of the posts also use the hashtag or words #CatSlave, an apt and honest description of what it means to live with a cat.
World Cat Day was started in 2002 by the International Fund of Animal Welfare to promote the welfare of cats worldwide.
Enough meow-meow-meow. Here are the cat photos you came for.
08-08-2017 World Cat Day 😽😸😻😺 #worldcatday #วันแมวโลก pic.twitter.com/8gFGLIA18D

— Jee Natur (@JeeNatur) August 8, 2017
ลูกพี่ที่บ้าน🐱 #วันแมวโลก pic.twitter.com/a4GawUOdT8

— bj+♡린린,🍣 (@B1O15J) August 8, 2017
Tiger & Panter 🐱 #วันแมวโลก pic.twitter.com/nvf4RXlptq

— มม• (@lipmemild) August 8, 2017
คิดถึงมินิฮาร์ทของที่รัก 😢😭😢😭😢😭😢😭#วันแมวโลก pic.twitter.com/CCqvNxV4Xl

— โตส (@JiSongR91) August 8, 2017
แมวของอิสซี่ เจ้ามุก เจ้าแต้ม เจ้าทอง #วันแมวโลก pic.twitter.com/1BHCSEZbZP

— Is_Istsu 🐻🐨🐼 (@Is_Istsu) August 8, 2017
ลูกสาวกับลูกชายเค้าเอง ลูกสาวห้าวหาญ ส่วนลูกชายนั้นขี้กลัว #วันแมวโลก pic.twitter.com/cm3dXxt3Gq

— นอนไม่หลับเพราะหิว🍀 (@Csfurby) August 8, 2017
เกาลัดแมวโรงเรียน🐈 #วันแมวโลก pic.twitter.com/jk6fEr4VdN

— ปวกเปียกจะนอน😴🍒 (@nomugammik_kk) August 9, 2016