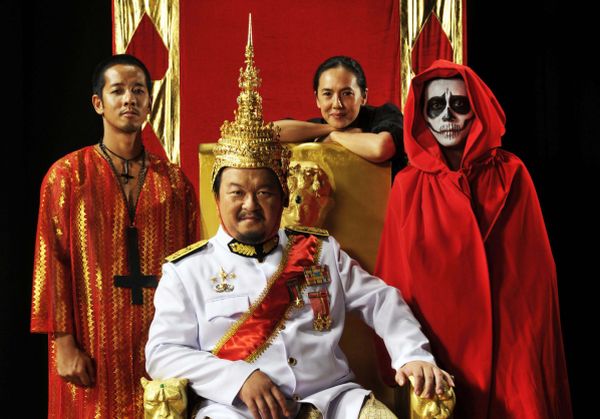 BANGKOK — A film banned five years ago for touching a third-rail of taboo topics will remain that way, a Bangkok court ruled Friday.
The Administrative Court this morning refused to lift the ban on "Shakespeare Must Die," a now-infamous film on politics and black magic based on William Shakespeare's tragedy "Macbeth."
Producer Manit Sriwanichpoom said he and director Samanrat "Ing K." Kanjanavanit would appeal within 30 days.
"I feel like we didn't get justice," said Manit, the famed photographer who along with Ing was also behind 2008's "Citizen Juling." "The court still reasoned that the film's content relates to the Oct. 6 massacre, and I'm not convinced."
Read: Banned Film 'Shakespeare Must Die' to Get Decision, 5 Years On
"Shakespeare Must Die" makes references to the 1976 massacre of students at Thammasat University and 2009 political violence. The movie's protagonist "Dear Leader" holds parallels to ousted fugitive Prime Minister Thaksin Shinawatra.
Although it was funded by the Culture Ministry, the film was rejected by censors in April 2012 for containing "content that divides the people." Four months after, Samanrat and Manit sued the board, demanding the ban be lifted.
Related stories:
Critics Give 'Best Picture' Nod to Indie Movie on Massacre
Thammasat Massacre Relived in 40 Years of Arts & Culture
The Will to Remember: Survivors Recount 1976 Thammasat Massacre 40 Years Later