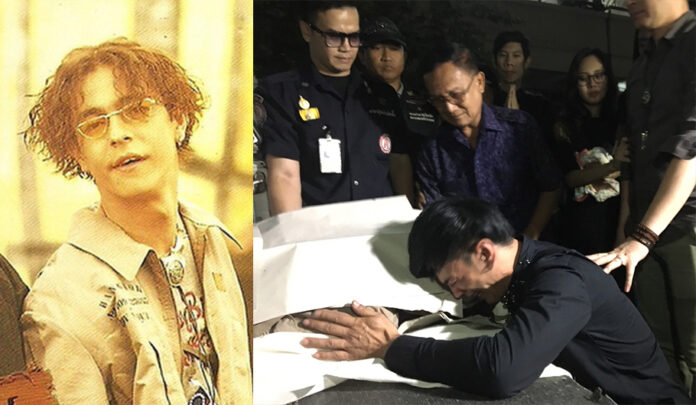 BANGKOK — A member of a '90s boy band died early Saturday morning onstage after suffering a heart attack during a concert.
Singer Thanet Chimtoum, aka Joe Boyscout, suffered a heart attack at about 1am while performing onstage at Color Bar in Soi Lat Phrao 94. He was pronounced dead on the way to Ladprao General Hospital.
"When Joe fell it was past midnight. Dip and I were with him the whole time," band mate Chanit "Ta Boyscout" Yaisamer told reporters Saturday. "When we realized our friend was no longer with us, I was so shocked. Someone can just be gone so quickly. I was so close to him. Yesterday we were just sound-checking on the afternoon before the concert."
Band mates Chanit and Thanapong "Dip Boyscout" Klaipongphphotan, were crying and holding onto Thanet's body when he was pronounced dead.
Both Chanit and Thanet's father said they were unaware Thanet had health issues. Doctors are further investigating the cause of his death but said he most likely died from the heart attack. He also was experiencing hyperglycemia.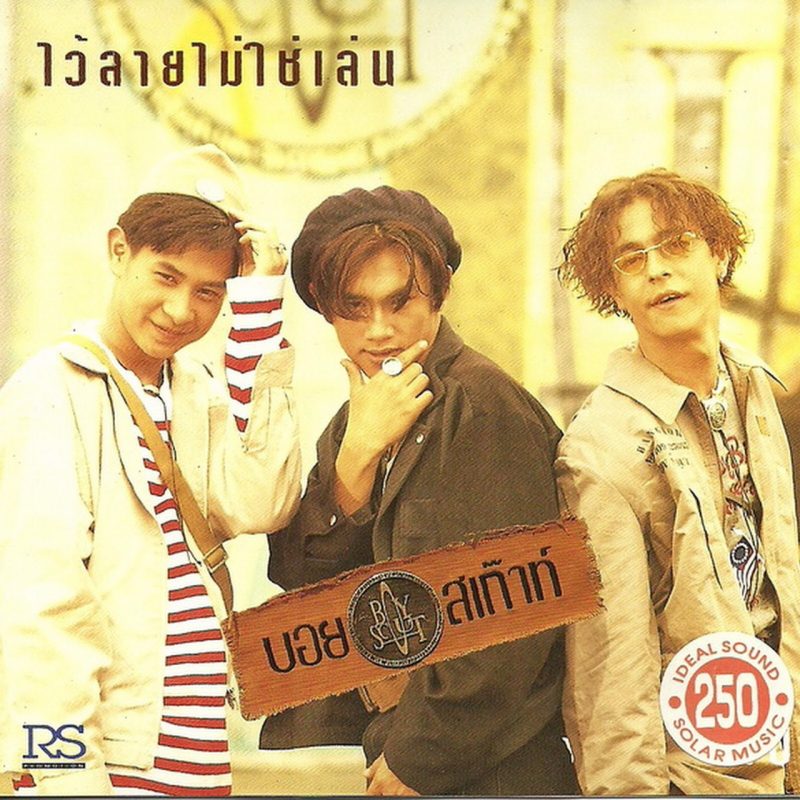 Thanapong said the band started performing at Color Bar at about 11:30pm on Friday and had sung about 14 songs when he saw Thanet sit down for a rest. As the band was about to sing their final song, Thanet collapsed on stage. Chanis and Thanapong, who thought he was playing a prank, cracked some jokes before they approached him and realized he was suffering a heart attack.
"Joe and I have been friends for 27 years. It's beyond friendship. We're like family," Chanis said Saturday.
Boyscout was a  boyband consisting of Thanet, Chanis and Thanapong, active from 1993 to 1996. The group disbanded due to Chanis' drug problems.
The band's two '90s albums, "Boyscout Wai Lai Mai Chai Len" and "Gang Jai Ngai" were released in 1993 and 1995 respectively. They reunited in 2011 to produce a special reunion album "The Small Dream Project" and perform as acts in various concerts.
Thai-American Thanet was an assistant project manager for sporting events company Siamsport Organizer. He also starred in various films and soap operas including, "E Nung Kid Teung Por Sungkep" (1992), "Jenny!" (1996), "Phi Hua Kaat 2″ (2004) and "Bangkok Adrenaline" (2009).
Boyscout's 1993 song, "Kor Keun."
Boyscout's 1993 dance hit "Pod Pod."
Boyscout's 1993 pop hit, 'Kiku Anone.'
'Gang Jai Ngai' from Boyband's 1995 album of the same name.