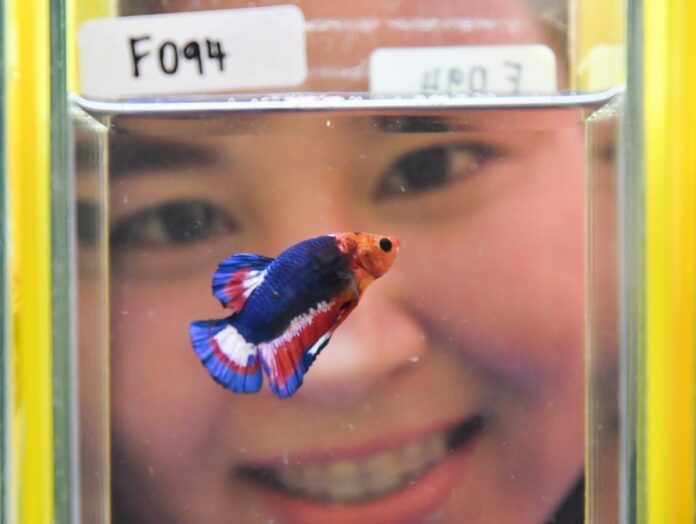 BANGKOK — The Siamese fighting fish will be declared Thailand's national fish due to its cultural – and commercial – importance, if the agriculture ministry gets its way.
Fishery and ag officials dropped the gauntlet Thursday at the Government House's Khlong Phadung Krung Kasem Floating Market to call for Betta Splendens, aka Siamese fighting fish, to be given the national title.
"Our ministry wants to push for the Siamese fighting fish to be declared the national aquatic animal because of its historical, cultural, social and commercial importance," Thanit Anekwit, an official from the Ministry of Agriculture and Cooperatives said.
Thanit said there it would be a boost to many fish farmers. Exports of the fish generate 1 billion baht annually.
"Thailand's beautiful fish are one of the agricultural products that have a potential for growth in the overseas export market, especially Siamese fighting fish," Thanit said. "Thailand can breed species of fighting fish that have been praised and accepted on the international stage."
In its eight centuries, the kingdom has never named a national fish. The elephant is the national animal.