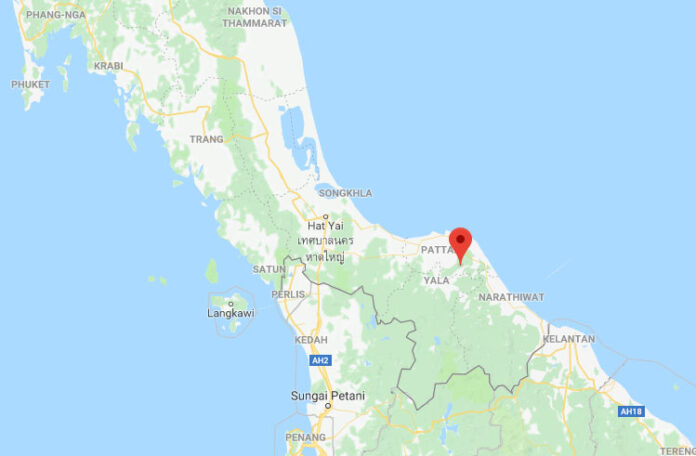 PATTANI — Four men accused of murdering a family of former volunteer paramilitaries in their home were still on the run Thursday morning, police said.
Gunmen entered the home Wednesday night and shot dead Hasana Hama, 29; Nasree Jehmaeng, 32; and Yuso Nilae, 73. They lived in the Thung Yang Daeng district of Pattani province, police said.
Local police were not ready to link it to the decade-plus insurgency movement that has claimed thousands of lives and frequently targets security forces.
"We are still investigating whether this is due to local unrest or personal disputes," said Lt. Cpt. Boonthep Kerdmood of Thung Yang Daeng Provincial Police.
A police investigation revealed that the four men arrived on two motorbikes, entered the house and shot the three before fleeing.
The victims sustained multiple gunshot wounds. The house was found covered in splattered blood.
The family were said to be former members of Thung Yang Daeng's Territorial Defense Volunteer Corps, a paramilitary group.