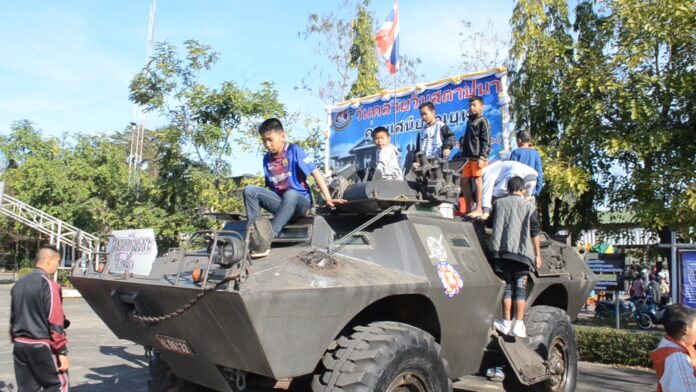 BANGKOK — The armed forces and police put heavy weapons and toys into the hands of children as is an annual Children's Day tradition on Saturday.
Children could post with cops in Bangkok's Bang Khen district dressed up as Captain America and Batman, take position behind a large caliber heavy mounted machine gun at Yasothon's 16th Army base and watch warplanes tear through the sky over Don Mueang International Airport in just some of the many offerings for the holiday.
"I hope all children this year listen to their parents and be good kids," Col. Amnat Intarasuan of Bang Khen police said, referencing Gen. Prayuth Chan-ocha's 2018 Children's Day motto: "Fast-thinking, informed, creative about technology."
Government agencies, private companies, schools and local merchants gave out food, drinks and presents to local children who joined activities such as soccer games and a balloon dart toss booth.
Police also gave out 144 scholarships worth 800 baht each to children.
Education officials published a Children's Day book called "Hero Tua Jew" (Little Hero) to distribute for free. Inside each book is inscribed a message from King Rama X:
"Our home has a multitude of good things that our ancestors have built for us. Children, who are the future of the nation, therefore have a duty to carry on and preserve those things as well as nurturing them to become more and more prosperous."
Similar Children's Day celebrations took place across the nation, with provinces including Yasothon even holding kid-friendly events on army bases.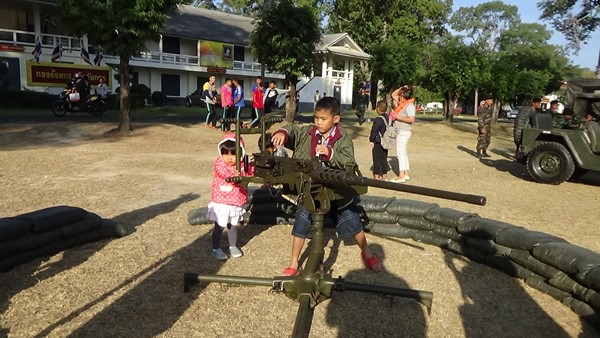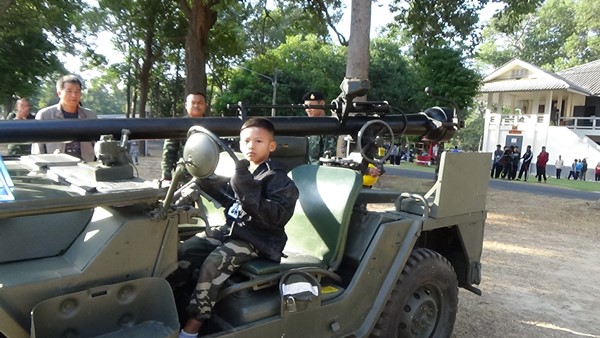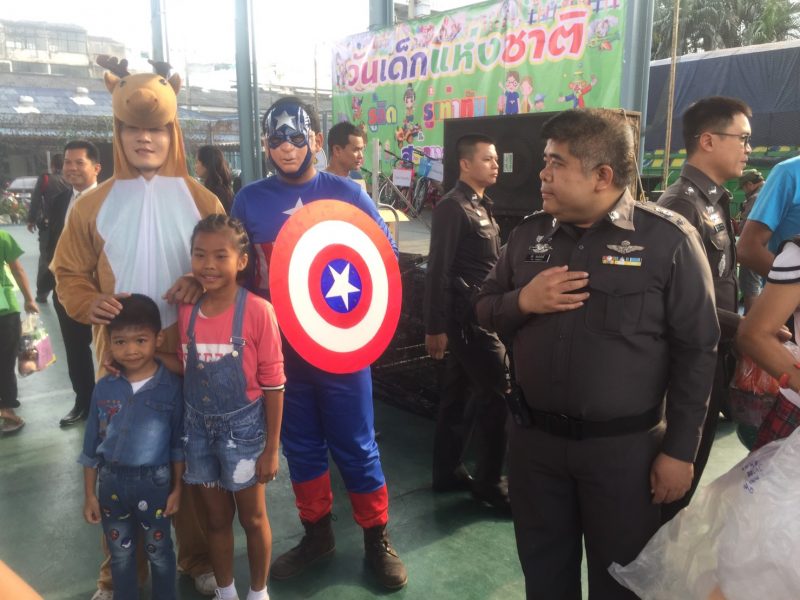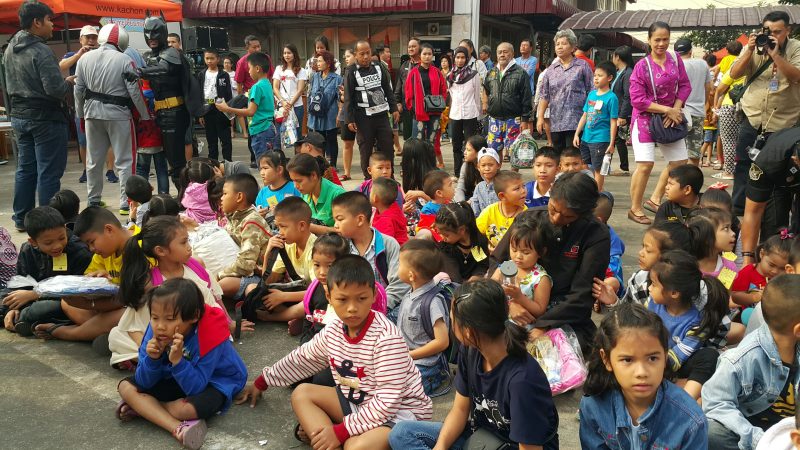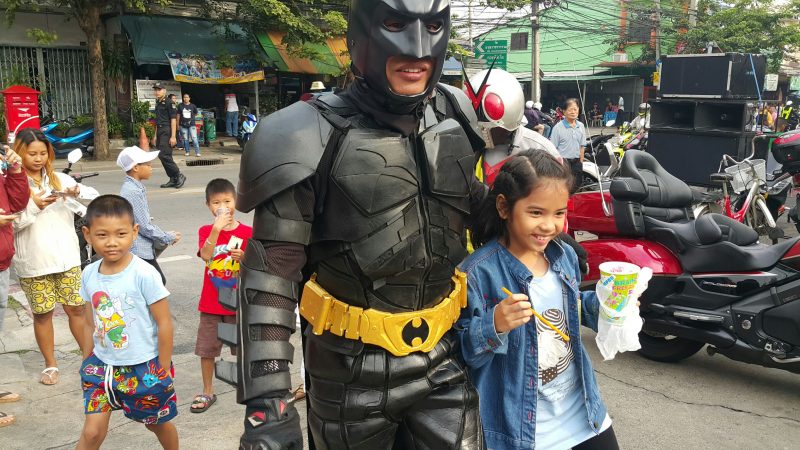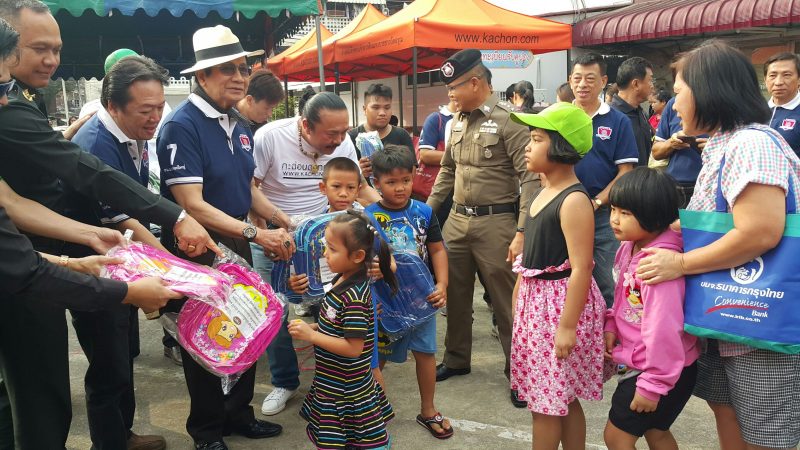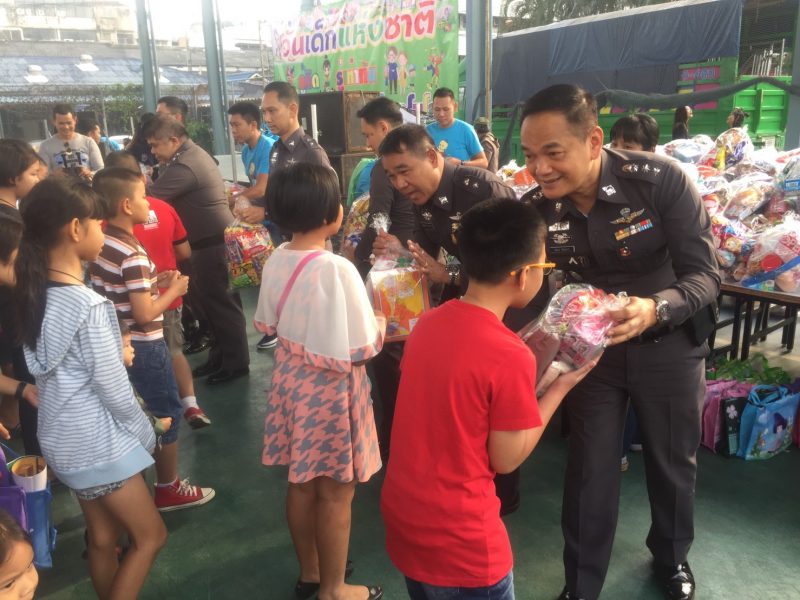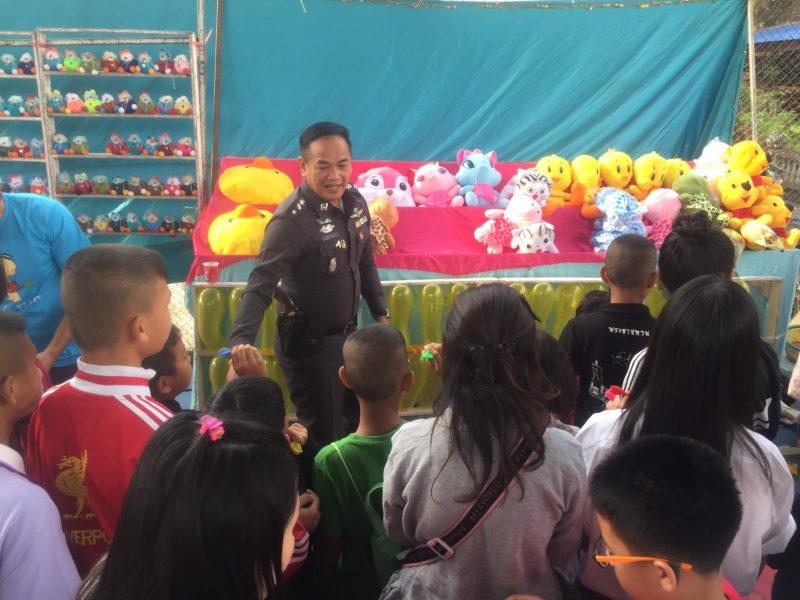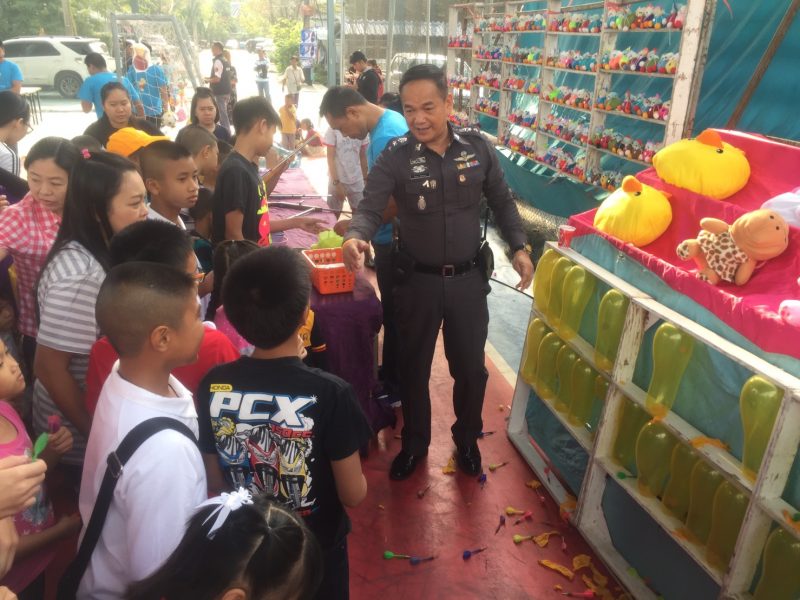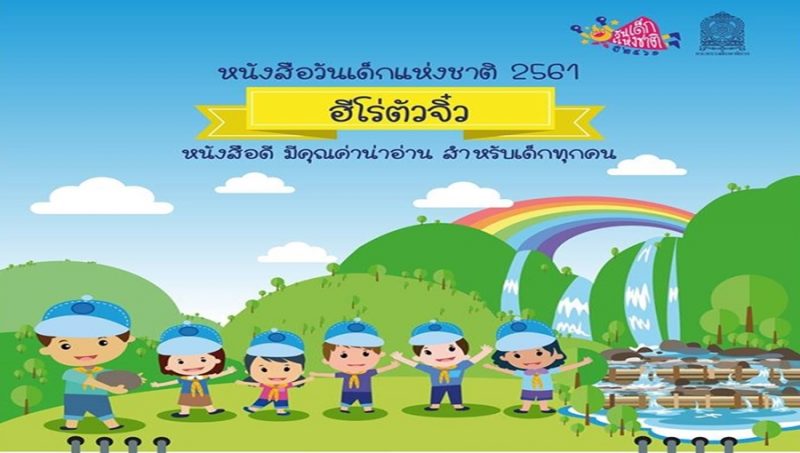 Related stories:
Trigger Happy: Thai Children Get Hands on Tanks, Jets, Guns for Children's Day (Photos)