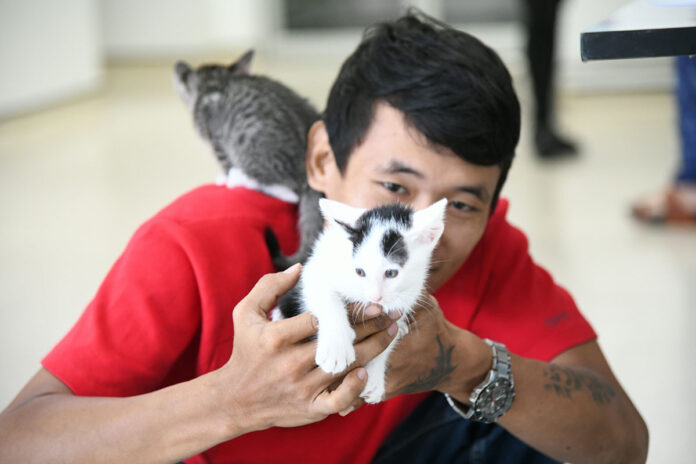 BANGKOK — On the same day a rabies epidemic claimed its first human victim this year, people brought their animal companions in for free vaccinations at a downtown hospital.
The Small Animal Hospital at Chulalongkorn University's Faculty of Veterinary Science, resounded with anxious meows and barks Friday morning as owners brought in their pets for free rabies shots.
Read: Deaths from Rabies Rise to 14 in 2017: Officials
Earlier today down south in Prachuap Khiri Khan province, a 61-year-old man died after an infected cat bit him. Rabies killed 14 people died last year in 13 provinces.
Under the law, cats and dogs must be vaccinated for rabies. People who fail to do so risk being fined 3,000 baht or jailed three months.
The free vaccinations will continue until March 23 and the hospital has enough vaccines for around 200 animals per day. Visitors are first come, first serve from 8am to 3pm on weekdays and from 8am to 11am on weekends.
"Today we got 80 pets vaccinated here," hospital director Srireepong Kiertkrittikhoon said, adding that he hopes more people bring in their animals. "There is rabies in Bangkok, but only in certain areas, especially those close to Samut Prakan. We are trying to contain the rabies in those areas so they don't spread their range."
Srireepong urged those who suspect they have been infected to seek medical aid immediately.
Others have taken up the cause as the rabies epidemic has spread to dozens of provinces nationwide.
Jumkud Hassachai, 57, a volunteer for the livestock development in Trang province, took out his motorcycle to give free rabies shots to local animals. Jumkud said he's done the same for about six years and vaccinated hundreds of dogs and cats in his area.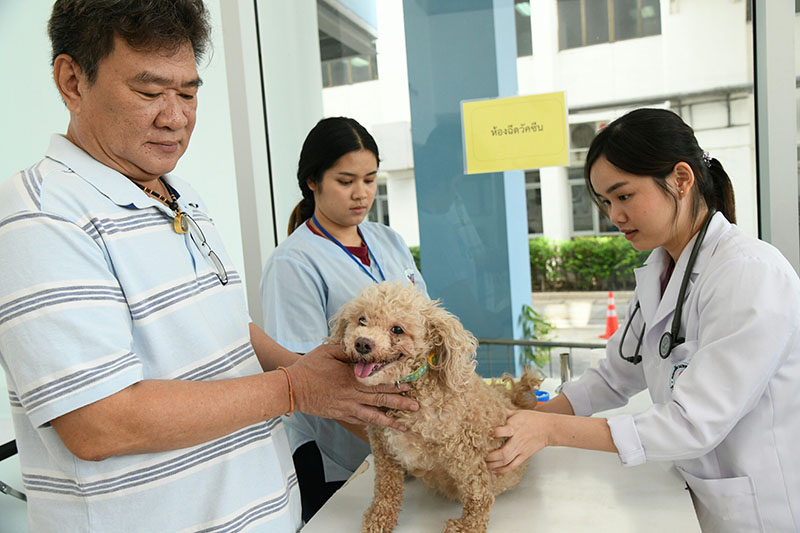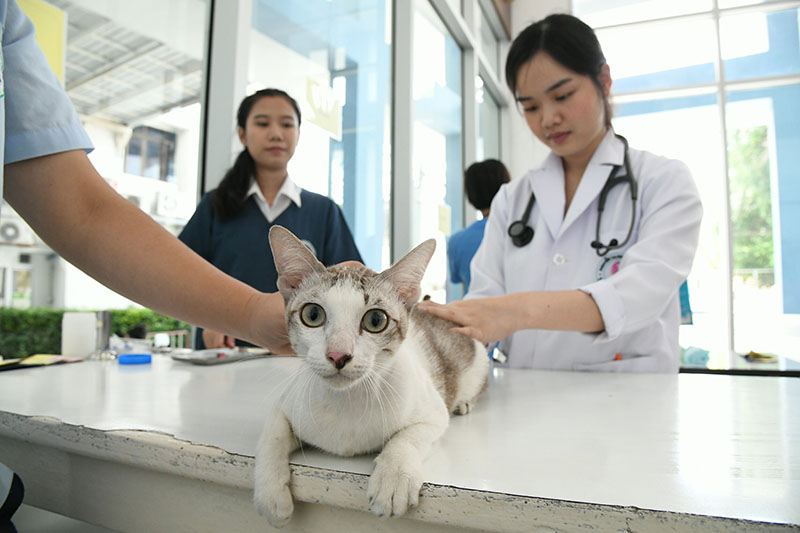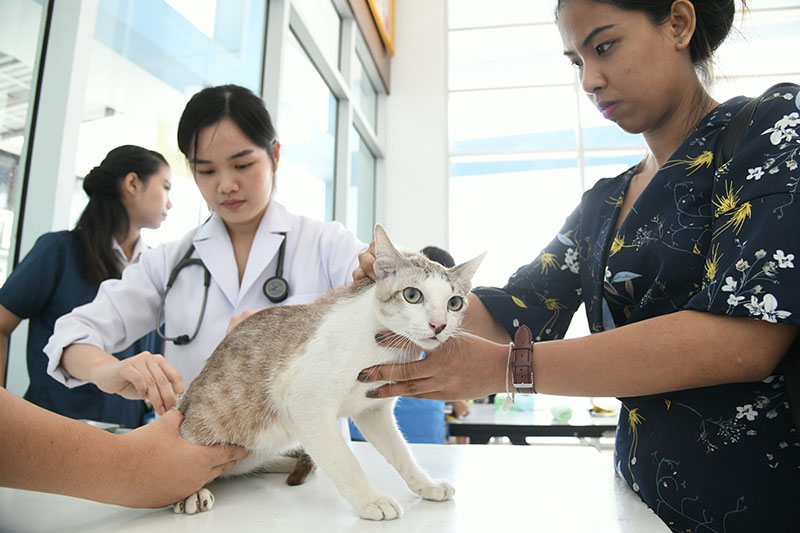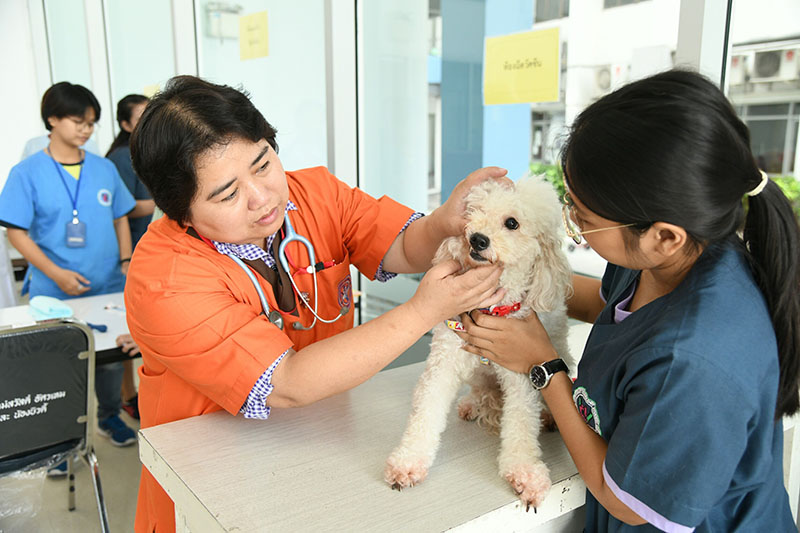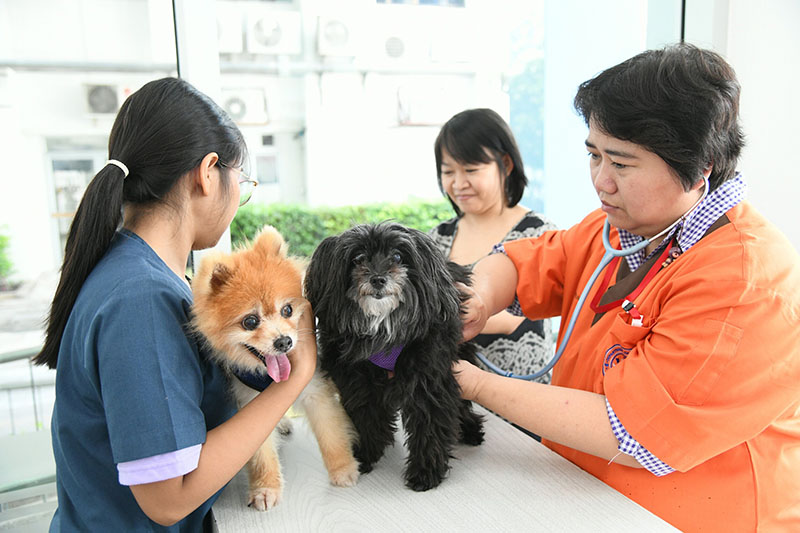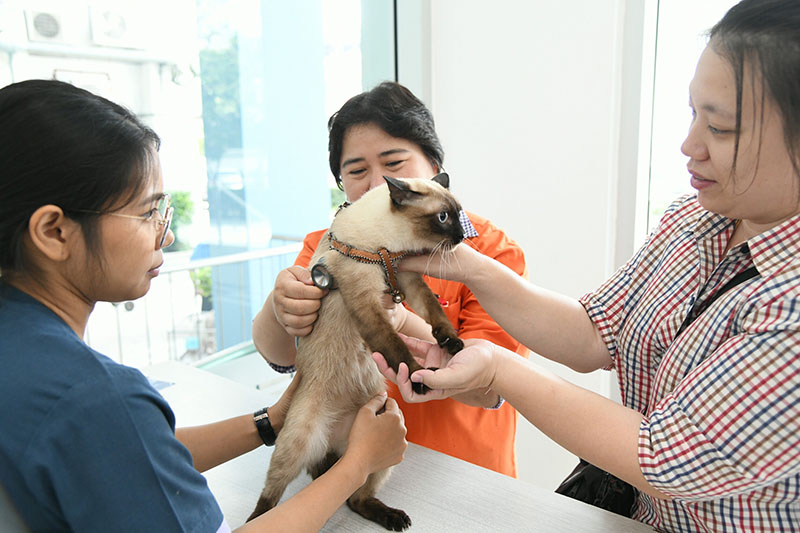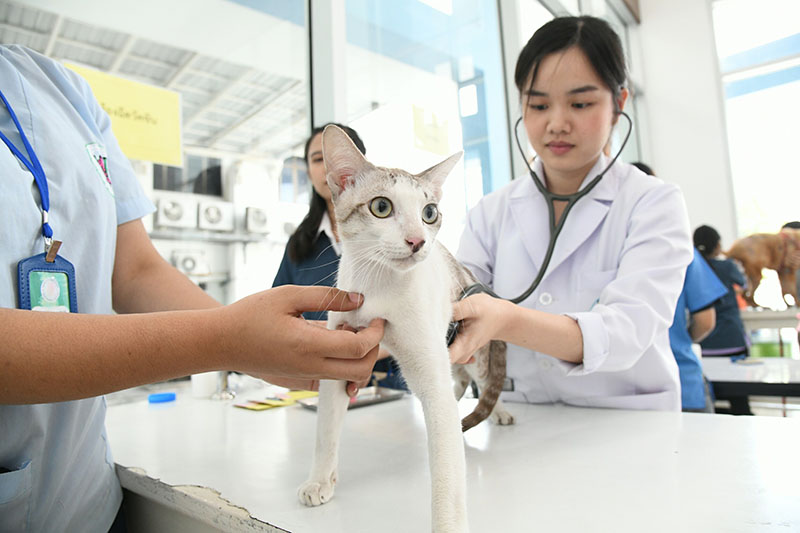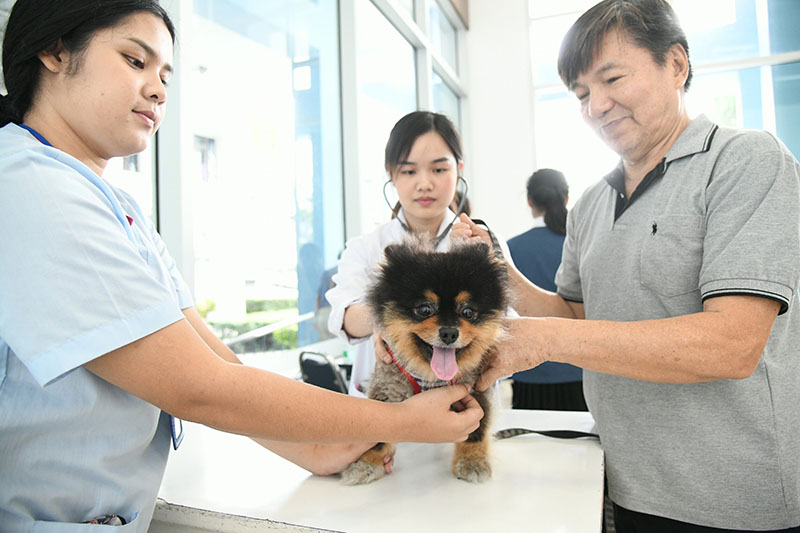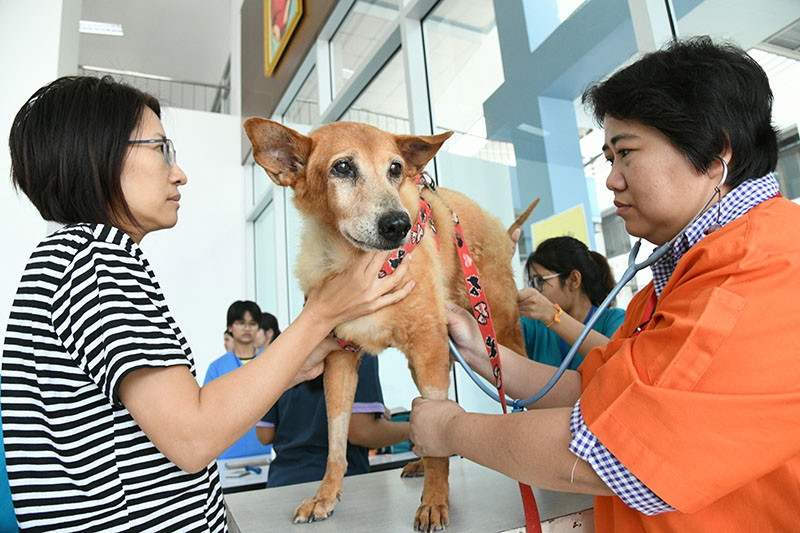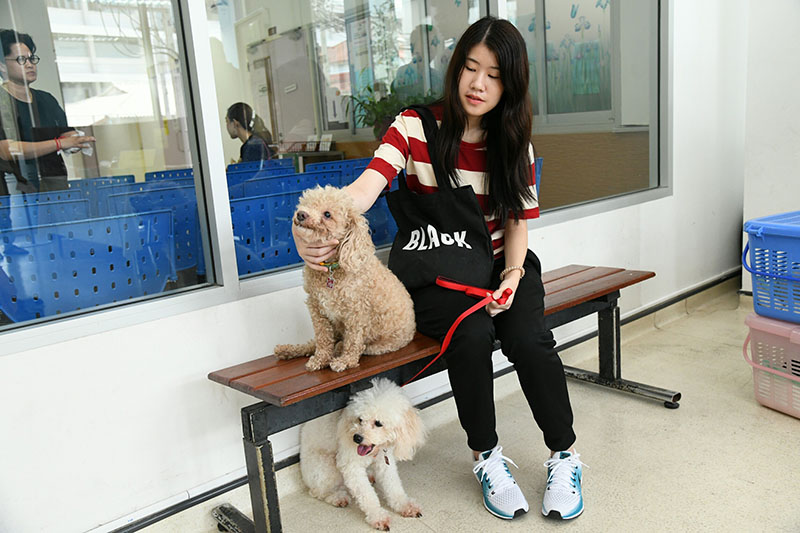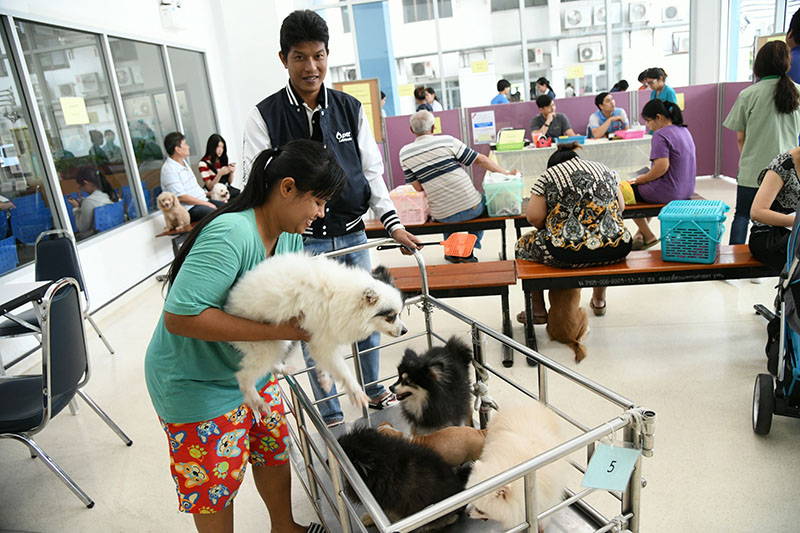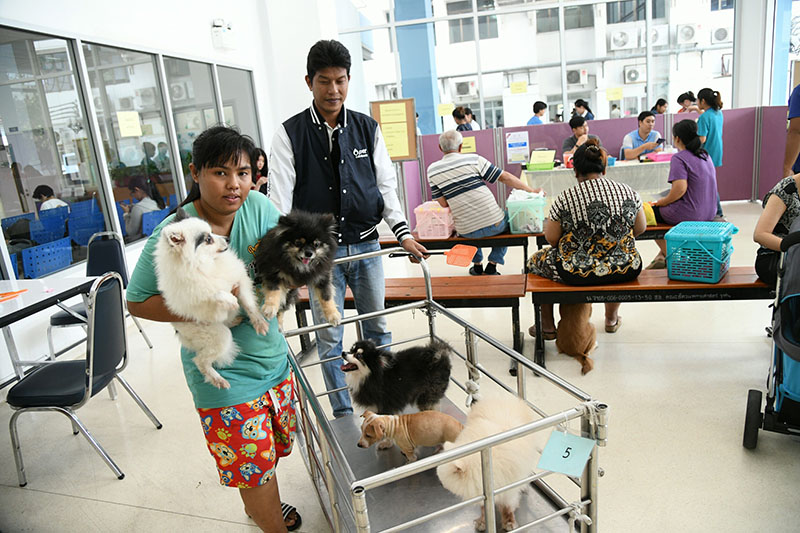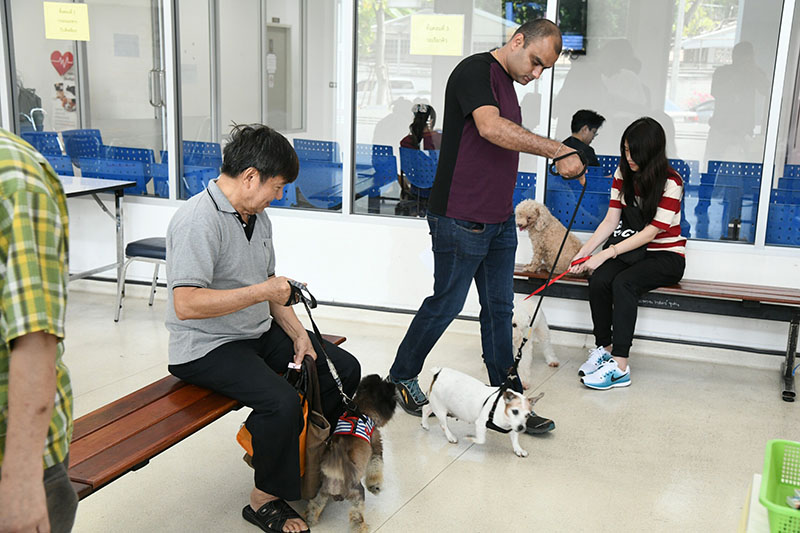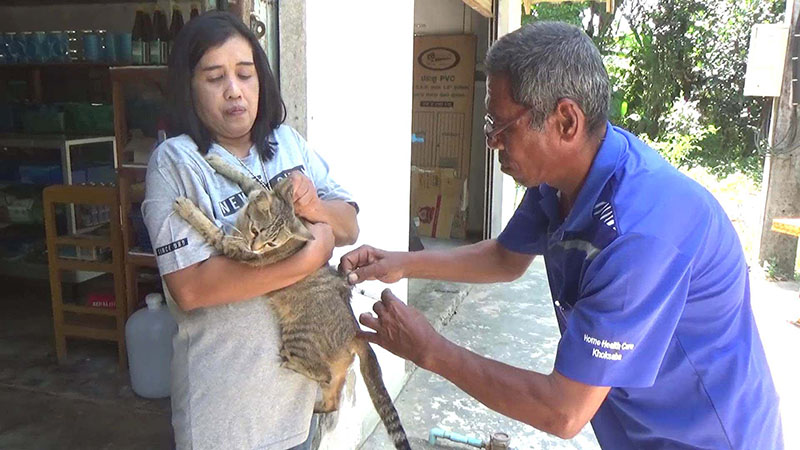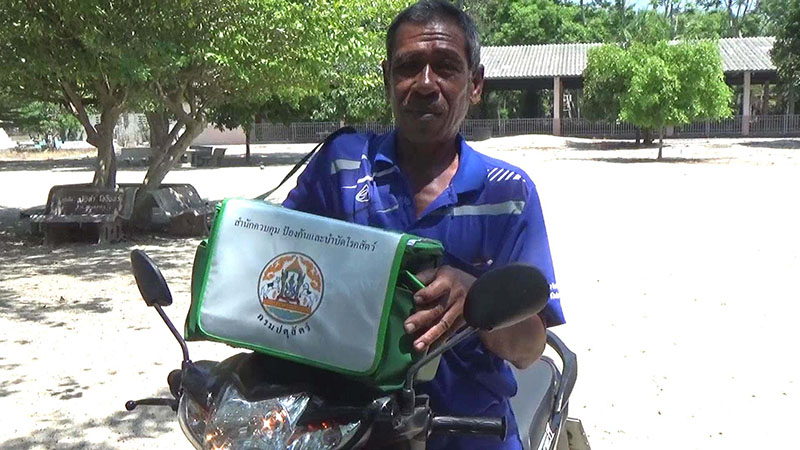 Related stories:
Deaths from Rabies Rise to 14 in 2017: Officials