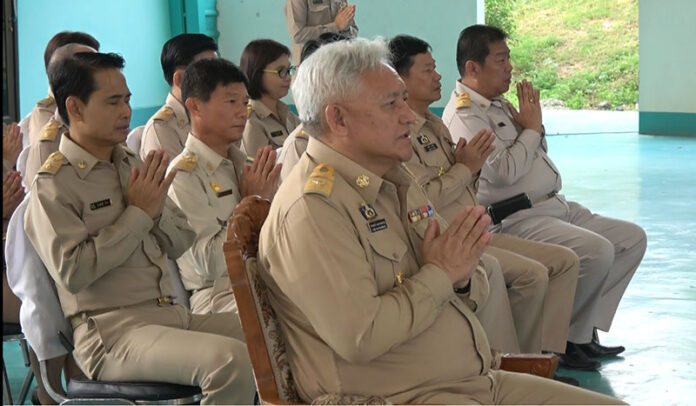 BANGKOK — A plan to raise the retirement age for government workers to 63 by 2024 is a top-down move that needs more careful consideration, flexibility and public input, critics say.
One of several 20-year national reform plans instituted under the ruling junta, it was met with skepticism by academics after it was announced Monday in the Royal Gazette.
Anusorn Tamajai, dean of Rangsit University's Faculty of Economics, said that while the plan sounds good in light of Thailand's greying population, it needs to be open to future reassessment in light of changing variables.
"The national plan lacks flexibility, and those executing it will be elected politicians who may have a different ideas on the matter," Anusorn said Monday.
Read: Higher Retirement Age Floated for Aging Gov't Workforce
The dean said he understands the plan, one of several 20-year policy plans the junta says future elected governments will be shackled to implementing, was laid out under undemocratic circumstances.
"The 20-year national strategic plan must be highly flexible because factors affecting change can occur rapidly, and adjustments need to be made in accordance with the changing dynamics," Anusorn said.
Narongsak Niamsorn, a spokesman for law reform advocacy group Internet Law Reform Dialogue, or iLaw, said the plan was concocted without genuine public participation.
"We don't even know how they came up with the figure of 63 years," Narongsak said.
Narongsak said many younger workers are qualified to replace retirees without raising the retirement age, and the aging bureaucracy needs structural changes to make meaningful reforms.
Deputy Prime Minister Wissanu Krea-ngam noted Tuesday that the rules are not yet in effect and changes remain possible. "The reform plan is aimed at changing important positions first."
One political party which has vowed to revisit such long-term policy dictates put in place by the military regime is the Future Forward Party. Co-founder Chamnan Chanruang said such plans can be scrapped if the public votes in a referendum to change the junta-sponsored constitution.