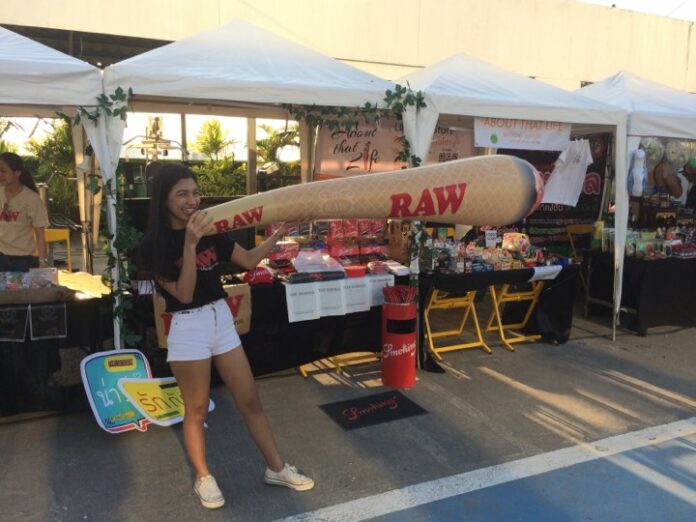 BANGKOK — Tribeswomen from the north on Saturday taught urbanites to weave fiber made from hemp, while other marijuana enthusiasts crowded to learn how to make bamboo bongs.
In a panel discussion at held on the stage, a former cancer patient who attributed his survival to use of hemp exhorted its medical benefit.
"It saves my life," a man who gave his name only as Nikorn said.
These are the scenes of Highland, an annual jamboree of cannabis growers and sai khaeo (Thai slang for stoners) that marks the international pothead day of 420, though it was held a day later this year. Activists also used the event, held atop the Fortune Town shopping mall, as a platform to renew calls to decriminalize the plant and its uses.
"You know the saying. The best insight is hindsight. Look at Bitcoin and how the price soared," said Chaiwat Baanjai, a campaigner who also works as a DJ. "Don't let the potential benefits of marijuana become a missed opportunity."
Other activities held here on the rooftop garden include workshops on making bamboo bongs, hemp fabric weaving and dyeing textiles. Series of bands take their turn on the stage. Vendors hawk hemp products, smoking equipment and even growing paraphernalia.
One vendor was David from the United States who was selling "grow buckets" that come with lighting device. They can grow anything, including "plants you don't want people to see you grow," he said.
Although organizers said they strictly banned any narcotics, the unmistakable scent of cannabis fumes lingered in the air. At least three people were seen smoking pot.
Marijuana remains illegal, but acceptance of its use appears to have be increasing in the halls of power. The Narcotics Control Board – a state agency whose role is cracking down on drugs – is pushing for drug laws to be more lenient, including legalized medical use of weed.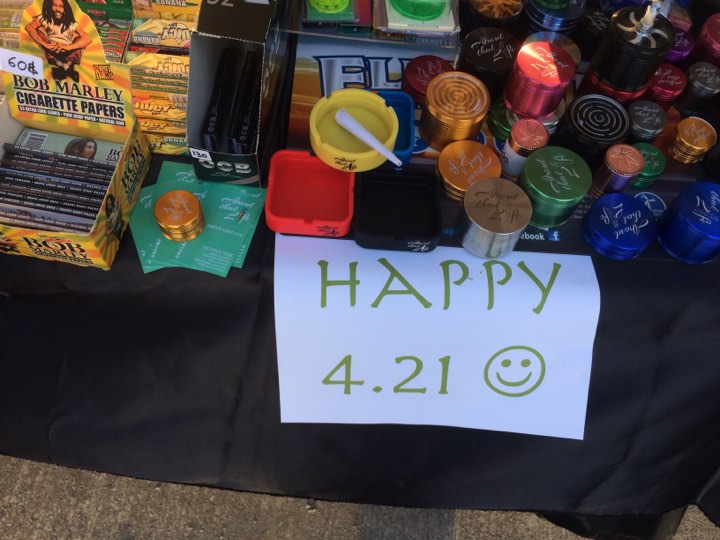 Festival attendees said they have hope change will come soon.
"I come to this event because I am curious about the revolution taking place here. I think it's a beginning of something," Justs Matuzbvics, a tourist from Latvia, said in an interview. "I think it is possible."
His friend, Benjamin Powell from Australia, chimed in.
"I don't smoke weed, so this issue doesn't affect me," Powell said. "But I want it to be legal so that it can be taxed. It will also reduce costs in incarceration and policing. Instead of catching people with pot, they can focus on real crimes."
Arm, 27, said he has been sai khaeo for more than a decade and it's high time Thailand follows other countries' example and legalizes marijuana.
"The world is changing. What are we doing?" said Arm, who would not give his real name for fear of legal repercussions.