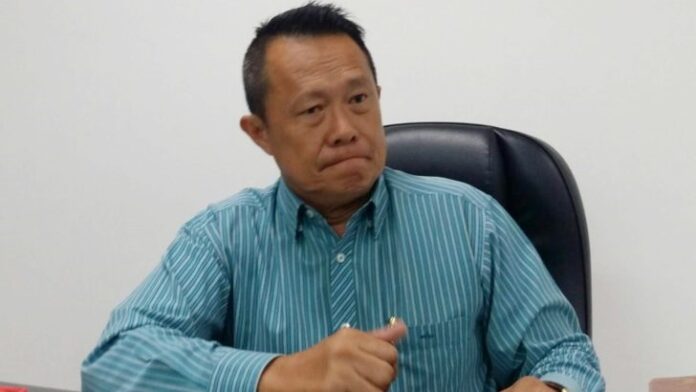 BANGKOK — A group of patients protested before the health ministry Thursday after a controversial folk healer threatened to stop distributing an alleged cancer cure which officials there dismissed as a hoax.
Saengchai Haelerttrakul said on Wednesday that he feels discouraged and might stop distributing his traditional medicine despite alleged nationwide demand, after official lab results revealed his herbal pills cannot cure cancer.
"If it's going to be this much trouble, then [next month] might be the last time," he said. "From now on, whoever wants the pills will have to register their names with the National Cancer Institute or the Department of Medical Services."
Health officials decided to test Saengchai's remedies after his actions drew heavy criticisms in recent months, with reports emerging that several of his drug recipients abandoned certified cancer treatment. This resulted in the rapid deterioration of their conditions into terminal stages.
He's also been slammed for trying to evade responsibilities by having patients file their consent forms to police before taking his drugs.
Saengchai, or "Mor Saeng," shot to fame about a decade ago after some cancer patients in Prachinburi province claimed his homemade herbal concoction made them feel better.
About ten of his supporters went to the Department of Thai Traditional and Alternative Medicine and asked officials to take responsibility, accusing them of crushing the hopes of many cancer patients.
"I have prostate cancer and Mor Saeng's herb is my treatment," Wichit Suwannamat from Nonthaburi said. "It makes me suffer less. I'm happy when I take it. Modern medicine won't help much because some patients are already terminal."
Saengchai has traveled countrywide to give away his pills to those who resort to him as their last hope. Each time, thousands would flock into a long queue waiting for the free drugs. Although he has never been trained professionally in medicine, people call him mor, or doctor in Thai, out of their respect.
He was officially recognized as a folk doctor by authorities in February, amid much joy from his loyal supporters, giving him free reign to distribute his medicine under the pretext that it can treat cancer patients.
Narong Apikulwanit, deputy director of the Department of Medical Services, said Tuesday that lab tests for seven types of cancer – including breast cancer, lung cancer and liver cancer – found that Saengchai's medicine doesn't stop the growth of these cells.
That did not appear to have deflected people's faith in Saengchai. Many visited Prachinburi's police station Wednesday to hand in their consents before he gives away 400,000 pills between May 5 and May 6.
However, Narong added that despite being an ineffective cure, the drugs are "not harmful" and could thus continue to be distributed.
Adul Singthonghom, a liver cancer patient from Chachoengsao province, said he had come to receive Saengchai's medicine for the fourth time, claiming it made his body "healthier and stronger."
Earlier, Saengchai had doubted the validity of official tests on his drugs, saying results obtained from test tubes could not be compared to the effect the drugs allegedly have on the human body.
"We don't know for sure if it can or cannot inhibit cancer cells growth," he said. "When it's done in the tube it will just remain in the tube, but it's different in human bodies. It will go in their bloodstreams."
He also admitted to having performed a "human drug trial" on terminal patients with their relatives' consents.
"It's not like I hadn't tested the drugs before I started distributing. I did it with terminal patients in their homes, in temples. Those who were nearly dead, and about 300 to 500 of them died," he said. "I can't wait for the government to test it in tubes, in animals. I'm not doing that. I want to treat people not animals."