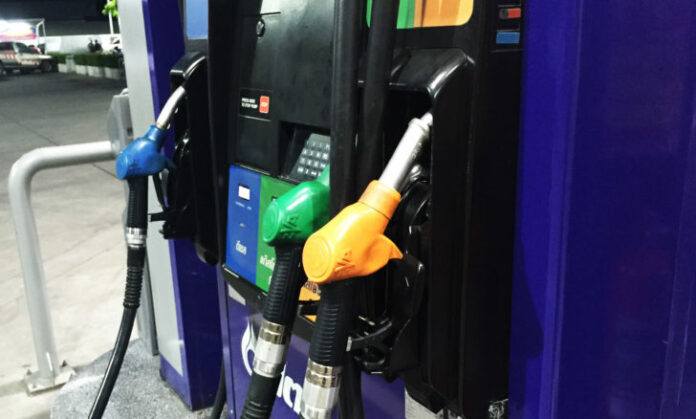 BANGKOK — Steady hikes to fuel prices this month have the transport sector jittery and consumers unhappy they're no longer notified in advance as the cost per liter rose to the highest level in over three years.
After diesel prices increased by more than 2 baht in the past month following a recently announced policy barring advance disclosure of price changes due to antitrust concerns, people are complaining it is meant to leave the public in the dark.
"It has said you can't announce the increase of oil prices to people in advance," user Withun Nakornsingh wrote on Facebook. "They're robbing us silently."
"The government is no different from a thief, extorting its own people," wrote Warid Chundee, another user.
The energy office said the change was made to avoid prompting retailers to collude on pricing and diminish competition in possible violation of antitrust laws.
The government's also warning the transport sector to delay raising prices in response.
Since Saturday, diesel prices in Bangkok stood at 29.79 baht per liter, while prices in many other provinces were increased to over 30 baht: 30.14 in Chiang Mai, 30.2 in Songkhla and 30.22 in Krabi, according to state-owned oil giant PTT.
PTT's website shows diesel prices in Bangkok increased three times this month.
The Energy Policy and Planning Office said feul prices have reached the highest level since Feb. 18, 2015.
This prompted a series of complaints from transport companies, warning they may raise carriage fees in the near future if fuel prices continue to increase.
The head of the Khlong Saen Saep boat service said the company may raise fees by 1 baht if prices do not lower by next week.
Chirute Visalachitra, director general of Marine Department said boat service operators are free to increase the fee if diesel prices stand at more than 29 baht per liter for 15 consecutive days.
The president of Land Transport Federation of Thailand said the organization might increase freight fees 5 percent nationwide after a meeting tomorrow, adding that operators hadn't increased the fees since 2013 – having even lowered them in 2016.
The energy minister, Siri Jirapongphan, on Monday cautioned logistics companies against raising freight and transportation fees, saying it was not yet the "appropriate time."
"There's still B20 biodiesel which is a cheaper option," he said, referring to an alternative fuel mixture of palm oil to petrodiesel. "The government will lower the price of B20 to make it 3 baht cheaper than B7 biodiesel. We expect it to be available in service stations by July."