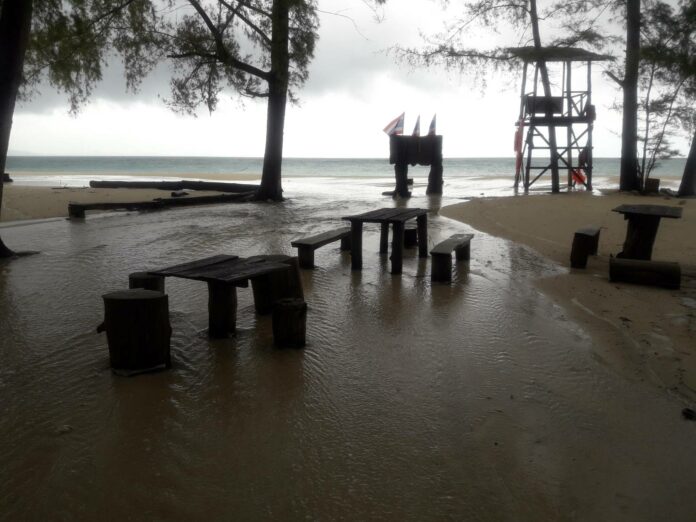 BANGKOK — Swimmers and boats are warned to stay out of the water in the south of Thailand where powerful storms are producing rough sea conditions and flooding.
Thunderstorms are driving strong winds of up to 30kph in both the Gulf of Thailand and Andaman Sea, prompting red-flag warnings on beaches throughout the southern region. The capital will see only light showers.
Southeast monsoons this month are sending huge waves to a height of 2-to-4 meters on both coasts. Islands in Andaman in the Hat Noppharat Thara–Mu Ko Phi Phi National Park have seen red flags raised since Monday to warn swimmers and fisherman of the rough sea conditions.
In the capital, partly cloudy skies will see a 40 percent chance of thunderstorms in the afternoons and evenings throughout the rest of the week.
The Meteorological Department this morning forecast less rainfall in the north Thursday through Tuesday, but the northeast and southern regions will see more rain and heavy flooding. Resident in all three regions should be on alert for heavy rain.