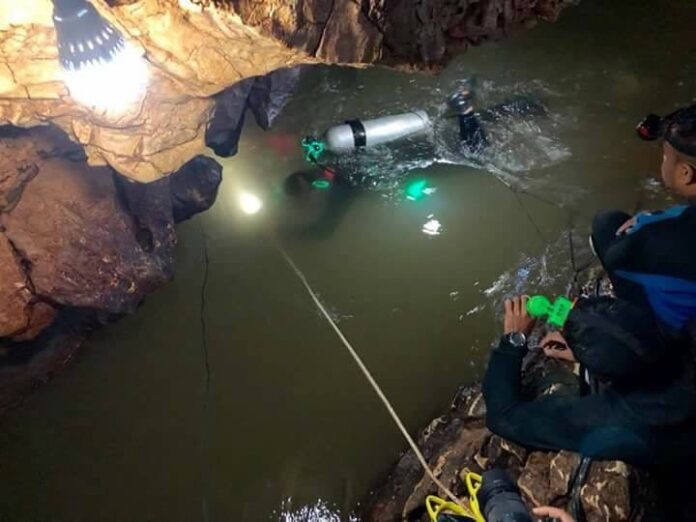 BANGKOK — The national weather agency Monday said more rainfall is expected countrywide from Wednesday but that Chiang Rai could be spared, as the search for a dozen boys and their football coach lost in a cave reaches day 10.
The forecast for the week from the Meteorological Department said weather could continue to be in a favor of rescue teams. Weather conditions have been a major obstacle to the search and rescue operation at the 10 kilometer-deep Tham Luang Nang Non, where the group went missing June 23. Rain has stopped over the past two days and eased the flood blocking the way.
The Northern region will generally be overcast while rain is expected in 30 to 40 percent of the area tomorrow until Wednesday. Forty to 60 percent could see thunderstorms later in the week – especially in the western side of the region which includes Tak, Phichit and Kamphaeng Phet provinces.
About 40 to 60 percent of metro Bangkok will experience more rainfall Wednesday through Saturday. Low temperatures will reach 28C to 24C.
In Chiang Rai, only 20 to 30 percent of the area would see thunderstorms today through Friday. There were no reports of rainfall at Tham Luang Nang Non as of this morning.
In the search's latest development, the Chiang Rai governor said in a morning press conference that the divers team last night had reached the junction in the cave, a key strategic point about 1 to 2 kilometers away from Pattaya Beach, where the boys are believed to have taken shelter.
The major hurdles from this point are navigating a fully flooded chamber and then making a steep ascent to reach their destination.