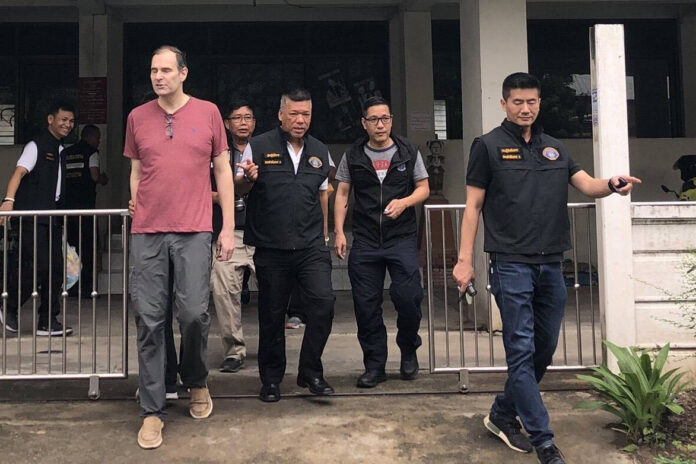 BANGKOK — Police on Wednesday are investigating whether a British teacher sexually abused any children after he was charged with possession of child pornography.
A Craigslist ad led to the arrest of Anthony James Bennett, 49, Tuesday evening in Bangkok's Phasi Charoen district. Police said Bennett confessed to downloading child pornography and are now investigating if the English teacher produced any such materials himself or harmed any minors.
"He had put up this ad on Craigslist, which is like a classified ad website that farangs use in Thailand to sell stuff. He put out an ad asking for a mom who had a 12-year-old daughter," police Lt. Col. Pattanapong Sripinphro said Wednesday. "Our agents got in contact with him, and it turned out he wanted to have sex with both a mother and her daughter."
Pattanapong said Bennett is an English teacher, but would not identify where he worked.
"He's also a photographer. So we're checking his computer to see if he took any photos violating children," Pattanapong said.
Possession of child pornography carries a maximum sentence of five years in prison and a ฿100,000 fine.