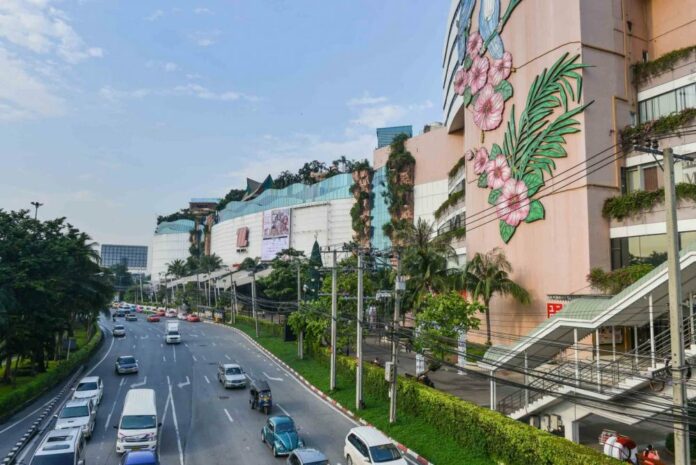 BANGKOK — A 69-year-old man on Monday jumped from the second floor of a mall in the southwest of the capital, severely injuring himself.
In what police are treating as an attempted suicide, a man jumped Monday morning from the second floor of The Mall Bangkae. He was rushed to Kasemrad Hospital Bang Khae and remains in critical condition.
"His relatives are tight-lipped right now. They seem to be as confused as him," Capt. Saichol Gaichaiyaphum of Lak Song police station said by phone.
Kannika Kumsaed, a witness, said that just 10 minutes after the mall opened at 10:30am, she saw the man walking around the front of Oriental Princess shop on the second floor, before taking off his shoes, putting down his umbrella and climbing over the railing. He stood for a second before falling two levels to the ground floor.
Saichol said that according to relatives, the 69-year-old was suffering from stress and personal illness.