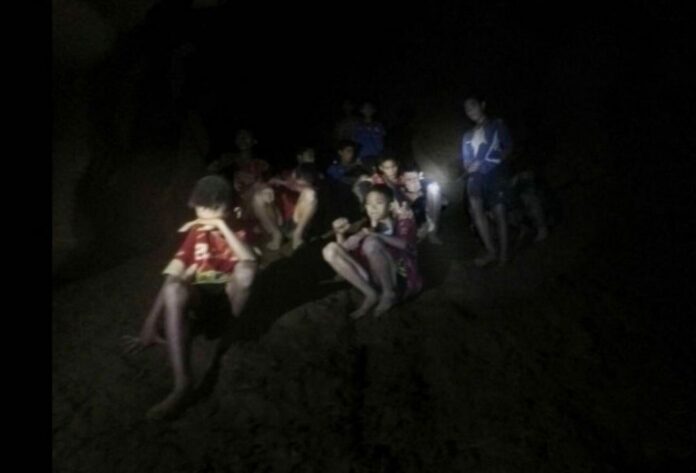 MAE SAI — Australia's foreign minister says 19 Australian personnel are involved in the Thailand cave rescue operation including a doctor who's played an essential part in assessing which boys can leave and in what order.
Update: That's Ten: Another Boy Rescued From Cave
Foreign Minister Julie Bishop told reporters in Australia that anesthetist and experienced cave diver Richard Harris is working with the Thai medical team inside the cave "to make the decisions about the order in which the boys were to be extracted."
Expert divers Sunday rescued four of 12 boys from a flooded cave in northern Thailand where they were trapped with their soccer coach for more than two weeks. Crews will have to replenish air tanks along the route before rescuing the others.