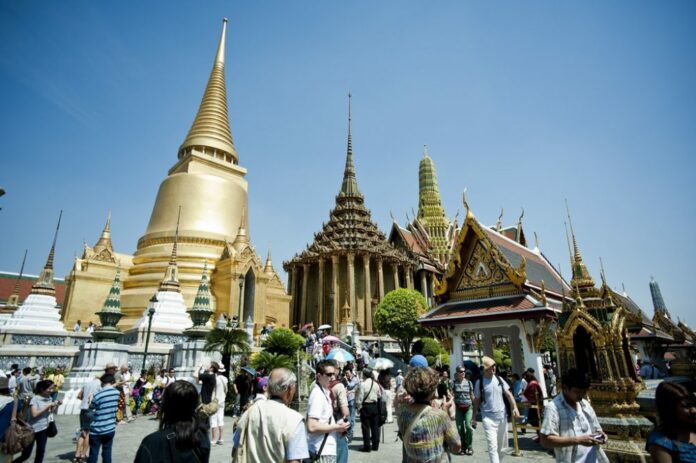 BANGKOK — There will be limited public access to the Grand Palace on three days later this week due to a merit-making ceremony and celebration for the king's birthday.
The Royal Household Bureau announced Tuesday that the popular tourist destination will be closed to the public Thursday through Saturday due to the religious holidays of Asanha Bucha and Buddhist Lent, as well as celebrations on the occasion of King Maha Vajiralongkorn's 66th birthday.
Closing times will be different on each day. On Thursday, visitors can visit the Grand Palace complex as usual but will not be able to enter the ordination hall. On Friday, tourists can visit 8:30am to noon while the ordination hall is closed all day.
On Saturday, there will be no public entry.