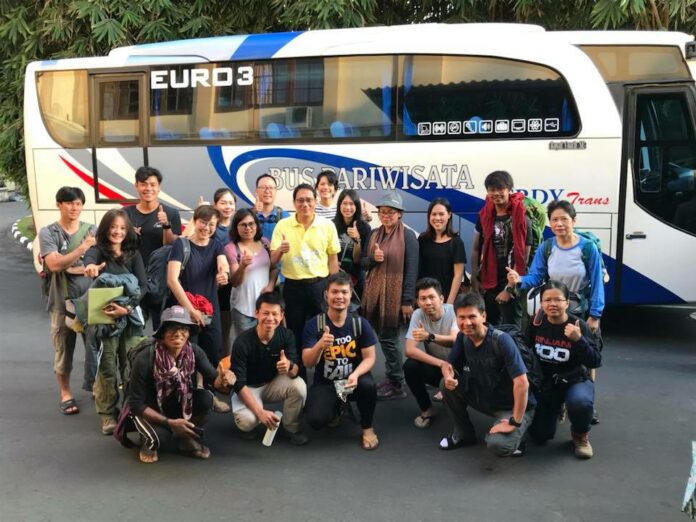 BANGKOK — All Thai tourists stranded on an Indonesian volcano have been safely evacuated, officials said Tuesday.
All of the approximately 300 tourists who had been trapped by a quake-triggered landslide atop Mt. Rinjani on Lombok island were rescued by joint rescue team comprised of Indonesian park rangers, police, military, medics and volunteers.
Read: Quake Strands 300+ Thai Trekkers on Indonesian Volcano  
This morning, 58 Thais were boarding flights back to Bangkok via Kuala Lumpur, according to Songphol Sukchan, Thailand's ambassador to Indonesia.
More tourists are due to fly back with the help of by consular officials, the ministry said.
Several hundred tourists including at least 311 Thais had become stranded on the mountain due to a large landslide triggered by Sunday's 6.4 magnitude earthquake which killed at least 14 people, including a Malaysian hiker.
Some Thai trekkers posted video clips of their encounter to the Thailand Mountaineering Club online.
"This is footage of the earthquake and landslide at a lake at the edge of Mt. Rinjani," wrote Facebook user North Panumas Pradit with a clip showing him running with other hikers. "Everyone on my team is safe, and we're heading back to Thailand."
Related stories: