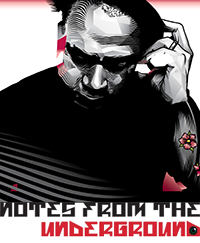 The monsoons have arrived with a vengeance to bring grey skies and flooded streets. Sorry to sound like a killjoy, but after all the years I spent in the Pacific Northwest, rain is my kryptonite. The good news is that this week is full of concerts and dope club nights.
And with all the rain that is expected, our complaints in Bangkok are nothing compared to what our neighbors in Laos, who are experiencing an extremely tough situation since the Xi-Pian Xe-Namnoy Hydroelectric Dam collapsed. I donated to the Thai Red Cross but please remember there are charities as well.
With that aside, here are my picks for events worth checking out this week.
Wednesday – Mac DeMarco – Voice Space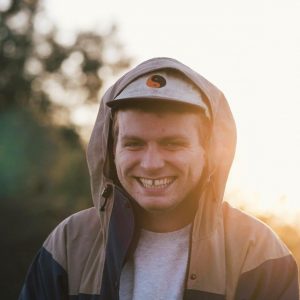 Nothing like warming up for the weekend with a bit of midweek clubbing, eh? If there's anyone who understands what rain nine months a year is like, then that should be Mac DeMarco. The indie rocker from Vancouver, Canada, is known for laid-back, dreamy productions. DeMarco, who labels his music "jizz jazz," will be performing his hit songs with his band at Voice Space.
Singha Live Lite Series Vol 3.2 – Mac DeMarco takes place tonight at Voice Space. Tickets are 2,000 baht at the door, which opens at 8pm.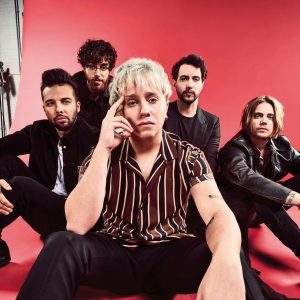 Thursday – Nothing But Thieves – Moonstar Studio
English alternative rock band Nothing But Thieves roars into Bangkok to rock out for their fans at the famed Moonstar Studios. Formed in 2012, the band has released two albums: "Nothing But Thieves" and "Broken Machine." Their latest album was released in 2017 and rose to No. 2 on the UK charts.
Nothing But Thieves Live In Bangkok takes place at Moonstar Studio No. 8. Tickets are 2,600 baht at www.ticketmelon.com. Doors open at 8pm.
Friday – Boo Seeka & Tensnake – Iconic Studio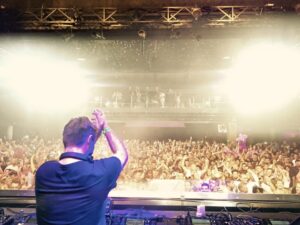 Groove all night long to the soulful sounds of Australian hip-hop duo Boo Seeka and German House producer DJ Tensnake. They will be dropping beats at Thonglor nightspot Blaq Lyte.
Boo Seeka is Ben Gumbleton and Sam Croft. The duo made waves with their debut single "Kingdom Leader" in 2015 and were nominated that year for the "Unearthed Artist of the Year" award at the J Awards in 2015.
German House music producer Marco Niemerski, aka DJ Tensake, is best known for his club hit "Coma Cat." The disco-meets-house-meets boogie beats saw "Coma Cat" reach No. 85 on the UK singles chart.
Blaq Lyte – Boo Seeka & Tensnake at Iconic Studio in Soi Sukhumvit 53. Doors open at 8pm. Tickets are 900 baht at Ticket Melon.
Saturday – Latchodrom 2nd Anniversary – Whiteline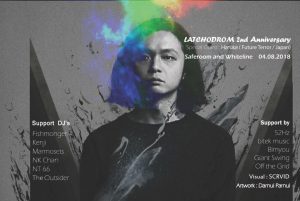 The Latchodrom crew celebrate their second anniversary of dropping techno and trance beats this Saturday at Whiteline. Taking over the DJ booth is DJ Haruka from Japan. Regarded as one of the top next-gen DJs in Tokyo's techno scene, Haruka will be rocking the beats until the early hours with the likes of Marmosets, NKChan and Fishmonger supporting.
Latchodrom 2nd Anniversary is Saturday in White Line's Safe Room at Soi Silom 8.  Doors open 8pm until late. Tickets, including one drink, are are 350 baht and before 11pm and 450 baht after.
Sunday – Rock4sharks – De Commune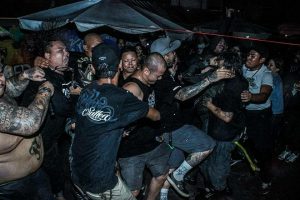 Headbang in the name of Mother Nature to bands like The Darkest Romance, Tragedy of Murder and Jimmy Revolt. This Sunday, 11 of Bangkok's hard af rock bands will raise awareness of the plastic that's polluting Thailand's seas. All profits from tickets sales will be donated to Project Koh Sak, a Mahidol University project to promote sustainability on a small island offshore from Pattaya. Don't even think about bringing a plastic bag into the event.
Rock4sharks takes place Sunday at De Commune in Liberty Plaza located at the top of Thonglor. Doors open at 3:30pm. Tickets are 250 baht.