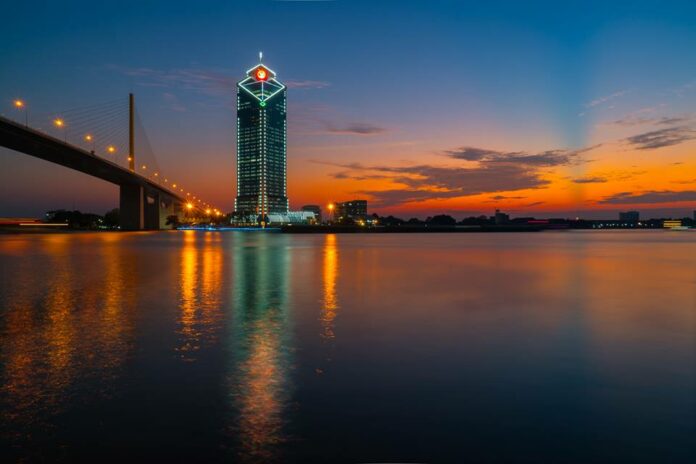 BANGKOK — Hackers have stolen the information of at least 123,000 customers in a massive data breach at two major commercial banks, though they said Tuesday no damages have yet been reported.
National financial regulators promised to step up security measures and oversight after Kasikornbank and Krung Thai Bank reported cyber attacks during last week's long holiday. They played down any impact, saying the stolen customer data did not include transaction details.
Krung Thai Bank President Payong Srivanich said "advanced hacking techniques" were used to obtain personal data of about 120,000 customers who had applied for credit online, including about 3,000 corporate customers.
He did not say what information was stolen. According to the bank's website, customers applying for loans or lines of credit need to provide a copy of their ID card and census registration, including income and bank statements.
Payong said the bank was able to stop the breach almost immediately and that no damages have been reported so far. The bank has recruited cybersecurity experts to investigate and improve protection of customer data, he added. Affected customers will be notified.
Pipit Aneaknithi, president of Kasikornbank, said data of about 3,000 corporate customers who use an online bank guarantee service was leaked. The attack, suspected to come from a group of local hackers, was blocked and stepped up security measures have already been put in place, he added.
"The data that might have been leaked was public information of the customers … such as a company name and phone number, not involving confidential transaction or financial data," he said. "It shouldn't be useful for a robbery attempt."
He said the bank has not received any report of losses and promised compensation and support to those affected.
Ronadol Numnonda, a top auditor for the central bank, said the Bank of Thailand has instructed both banks to upgrade security and devise compensation policies for affected customers. Other financial institutions have also been informed of potential flaws in the current system and advised to increase surveillance.
The value of Kasikorn shares on the SET were unchanged as of noon today, while Krung Thai was trading up 19.1 baht.
Thai Bankers Association President Predee Daochai said the organization set up a cybersecurity center last year to exchange useful information and measures between its members in response to a the rising global threat of cyber intrusion.
Last month, hackers stole personal information from 1.5 million people from Singpapore's largest health care group, the largest breach in the city-state's history.