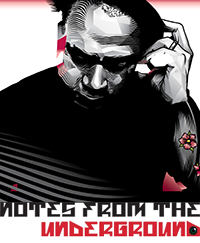 It was a Saturday night and the crowd was packed shoulder to shoulder in a downtown Bangkok bar.
The aircon at Studio Lam wasn't enough to cool the sweaty masses, but the music pouring from the large speakers kept them dancing and cheering the two DJs dropping raw, funky disco rhythms.
In a brief span of 13 months, the duo calling themselves Slum Disco Soundsystem has earned props from Bangkok clubbers for their dope beats and raucous parties. Their events take place every month at Lam, their spiritual home, where they have been joined by scene bigwigs such as DJ Maft Sai and Mike Allin from Diplomats of Soul. They've held court at other venues such as Beam, where they hosted Rocco Universal.
If the candle that burns twice as bright burns half as long, then it is perhaps unsurprising that this weekend the boys are calling it quits with a final farewell party for their fans.
Slum Disco is Tek Harrington and Chote Kaewyanurak. At 34, Tek is a self-proclaimed "corporate cunt" who returned to Thailand after growing up in the United Kingdom, where he began sneaking into clubs at 15 and fell in love with house music. Tek's partner in crime, Chote, is 24 and Bangkok-grown. He says his passion for disco began when he was researching the samples on his favorite Nu Disco records. The two met in 2014 and, in addition to their regular events, they presided shirtless last year over Vietnam's Quest Festival.
Both Tek and Chote wanted to organize something that would stand out from Bangkok club nights while also introducing audiences to the music they love.
"It's the shared love for disco which musically unites us," Tek said. "We just wanted to give the dance floor an authentic dance vibe, celebrating music that has formed the foundation for today's dance music."
Although Slum Disco has earn both Tek and Chote respect, they have decided to call it quits.
"Chote's upping his hipster game and is moving to Berlin later this year," Tek said. "We started Slum Disco Soundsystem together, and without Chote, it wouldn't really be Slum Disco."
Chote said he'll miss the friends made at the events.
"In any slum disco party, I know at least one-third of the people," he said. "So yes, I'm definitely gonna miss showing up at a party and knowing lots of people there. It's one of the good things about going out here in Bangkok."
While many DJs from Bangkok have followed their hearts to make it in Berlin's thriving club and music industries, Chote says he's not going there not for fame but a master's degree.
"I want to have a good balance between studying and having a good time without bankrupting myself, when I had to choose between London and Berlin, it was a no-brainer" he said.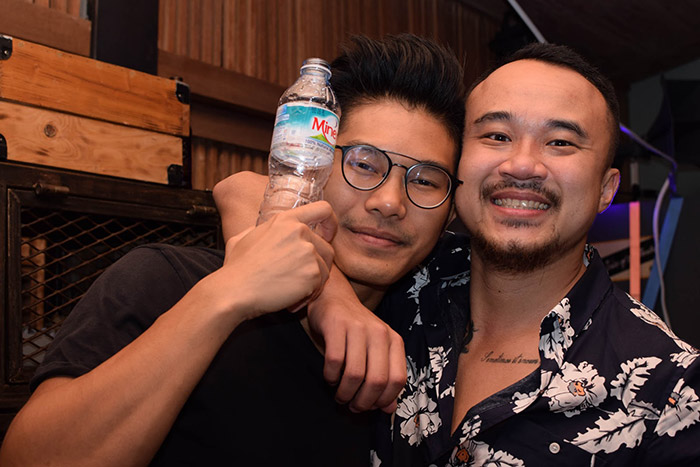 Goodbye Slum Disco Soundsystem takes place Friday at Studio Lam. Tickets are 200 baht at the door, which opens 9pm to 2am. Studio Lam is located in Soi  Sukhumvit 51, a five-minute walk from BTS Thong Lo.