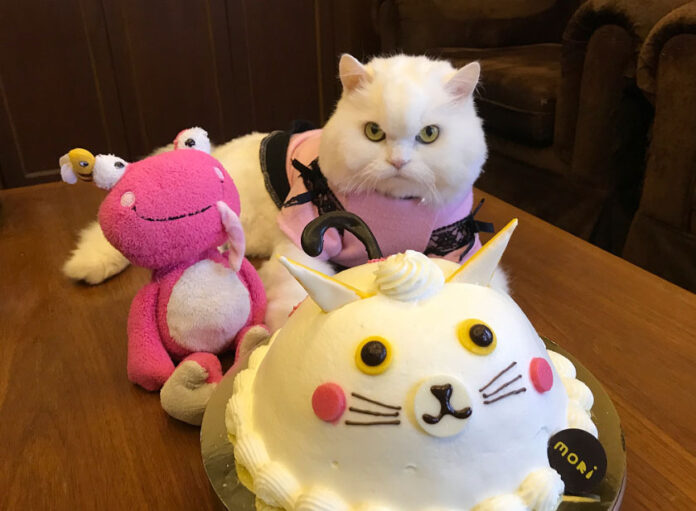 BANGKOK — Today is International Cat Day, and Thai netizens are taking to the internet to share their heartwarming meow-filled stories.
Cat slaves have made #WorldCatDay one of the top-trending hashtags on social media as they share stories of their feline companions or friendly neighborhood strays.
"P'Suea, a local big shot with a big heart, came walking around my house a lot so I gave him food. So he started coming for breakfast and dinner and letting me scratch him," wrote Jaturata Suksaeng. "When he's in a good mood we nap together and he eats until his double chin shows."
Others paid tribute to their aging fuzzballs.
"She's getting worse and worse every day. I hope she passes peacefully," user Kim Nam Ke wrote in a comment on CatDumb News, which asked people to post about their cats. "Eighteen years. It's been a long time. I want her to rest."
International Cat Day was created in 2002 to promote cat welfare.
Kob Kraze Cavy strung polaroids of her and her late cat up on a wall. "She just passed away on the 4th, so I made this in Tao Tao's remembrance. For World Cat Day, I hope that all the stray cats have someone to adopt them, so there are less and less strays each year," she wrote.
Ame Alm said she adopted Nopphakow, who was abandoned on her doorstep in November 2016. "I'm not a specific breed, but mom took me in because she thinks that cats have hearts and souls, too," Ame said for Nopphakow in a comment.
Arashi, 11, a Persian cat with an Instagram following of more than 3,000, was awarded a cake for the occasion.
#GoodMorning everyone!#HappyWednesday, #August8th, #InternationalCatDay!
Mickey Meow and her brother Goofy are already waiting for the parade! #WorldCatDay #วันแมวโลก #CatDay2018 #CatDay pic.twitter.com/dgtpuNO9DK

— Jaco Schönbeck (@JacoSchonbeck) August 7, 2018
วันนี้วันของแกรร ถึงผีแค่ไหนก็รักแหละ 🤣🐱❤❤ #วันแมวโลก #WorldCatDay pic.twitter.com/uWdv4qrSxy

— Yuii 💛 (@YuiiChonlada) August 8, 2018
"It's your day today! I love you, no matter how much of a demon you are," @YuiiChonlada tweeted, channeling the sentiments of cat people everywhere.
รวยๆเฮงๆฮับลูกพี่เหมียว😻😽 #วันแมวโลก pic.twitter.com/7Tmc3RfFsg

— テン様💮 (@ZowhaTH) August 8, 2018
@ZowhaTh dropped cash of money on her cat for an auspicious photo op.
ในฐานะเป็นสาวกแมว วันนี้ #วันแมวโลก ต้องนำเสนอหนุ่มรูปหล่อ มีชื่อว่า "ถุงทอง" ซะหน่อย pic.twitter.com/DVHhCqwrl5

— Lee (@Lee22H) August 8, 2018
"As a cat disciple, in honor of #WorldCatDay, I'd like to introduce the handsome Thungthong," wrote @Lee33H. Thungthong translates to "golden bag," a common auspicious name.
Twitter artists also made fanart of their cats:
สุขสันต์ #วันแมวโลก นาจาาา เมี้ยววววววว 🐈 pic.twitter.com/4o2Lia5spE

— คุณอุ๋งเราเป็นมิตรนะ (@friendlychubby) August 8, 2018
8 สิงหาคม #วันแมวโลก #WorldCatDay #IFWA pic.twitter.com/mKwEGeONlH

— Le-Kha (@LeKhaTweet) August 8, 2018
Related stories: