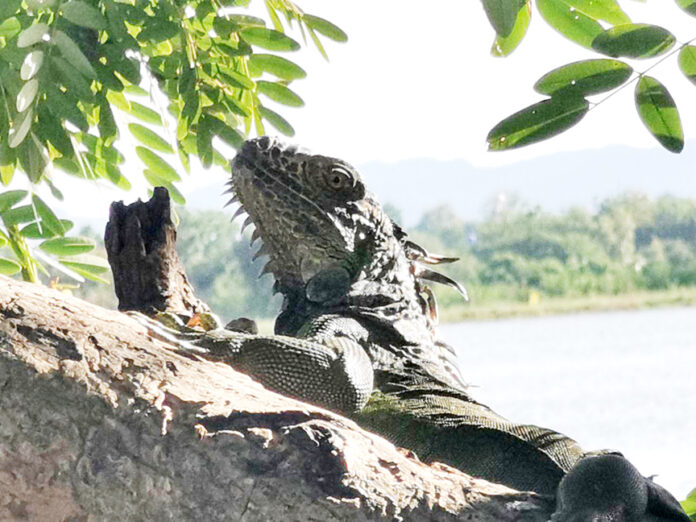 LOPBURI – The discovery of a significant number of green iguanas in Khao Phraya Doenthong commune, Moo 3, Phatthananikom, Lopburi province, has caused concern among local residents by feeding on agricultural crops and experts warn that they carry salmonella.
Officials from the Wildlife Protection Department and the No Hunting Zone in Pasak Cholasit Dam, Lopburi province, conducted an investigation in the area of Nong Krading, Moo 1, Phatthananikom, where several green iguanas were found in trees of various sizes.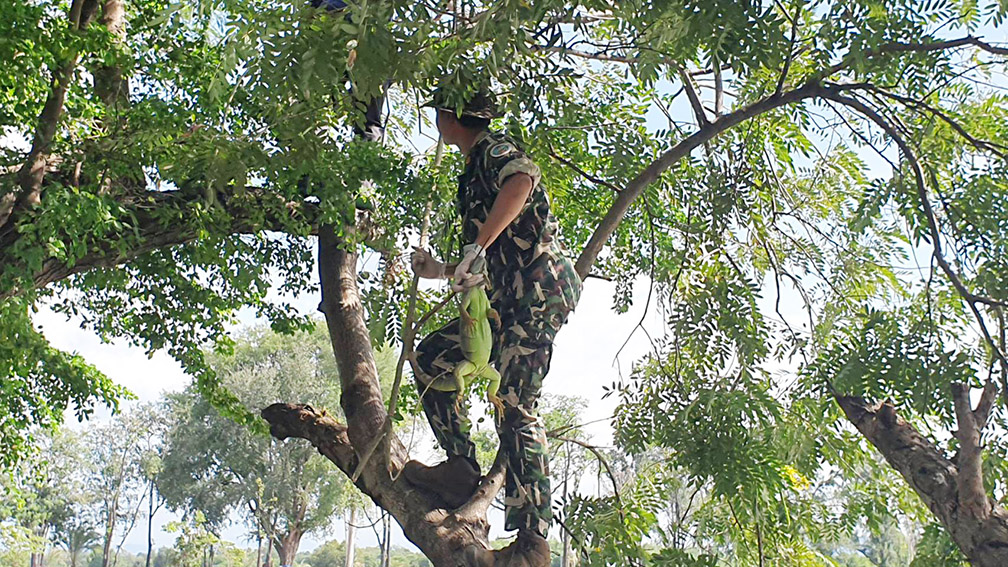 The officers worked together on November 16-17 to capture the iguanas and bring them to the Wildlife Rescue Center in Nakhon Nayok.
The Convention on International Trade in Endangered Species of Wild Fauna and Flora (CITES) classifies green iguanas as Group 1 animals that are subject to protection, according to Sutthipong Kamthaptim, head of the Wildlife Conservation Division, Area Management Branch 1, Saraburi.
According to the International Union for Conservation of Nature (IUCN), iguanas are among the most endangered animals in the world. 
If residents manage to catch an iguana, they are asked to contact the Department of National Parks at 1362 for further assistance. Owners of foreign wild animals cannot release them by law. The offence carries a 6-month prison sentence, a 50,000-baht fine, or both. If those who process foreign wild animals decide they no longer want to care for them, they must notify and deliver them to the Department of National Parks, Wildlife, and Plant Conservation.
According to the residents, these iguanas have been in the area for over 10 years and are reproducing and growing naturally.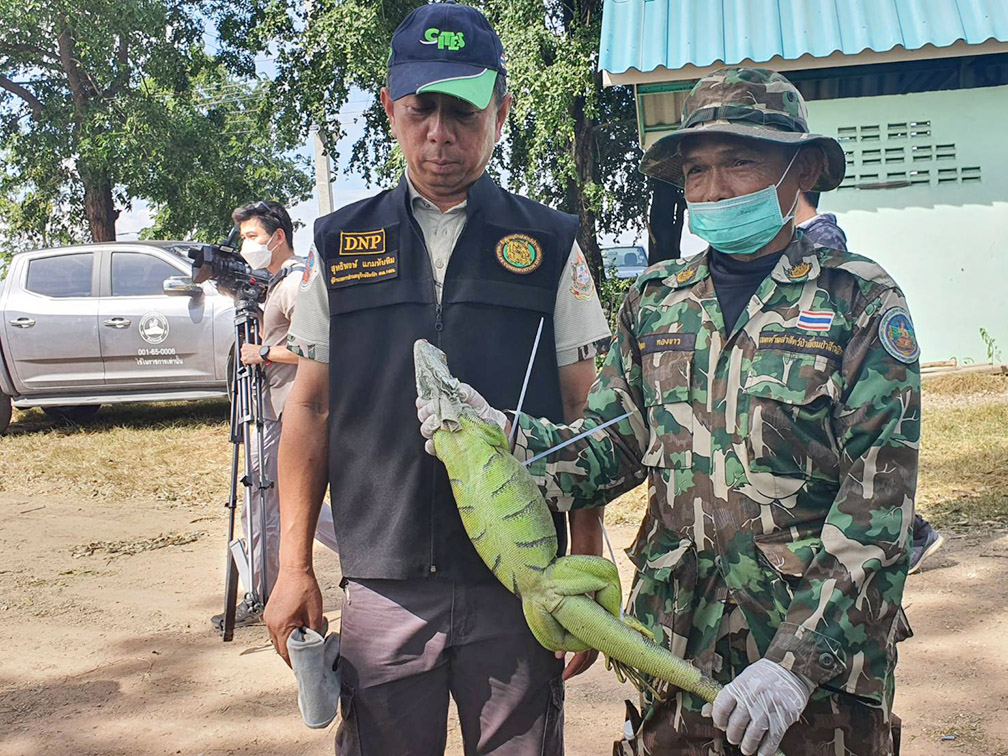 Boonna Yuchan, a 58-year-old resident of Khao Phraya Doenthong, mentioned that there have been no reported cases of disease from iguanas in the past 10 years. He admitted that the iguanas cause some damage to crops, vegetables and fruits as they mainly stay on different types of trees where they eat leaves and insects. 
He finds the iguanas adorable and attractive to tourists who often take photos with them. He would like to see some iguanas preserved in this place.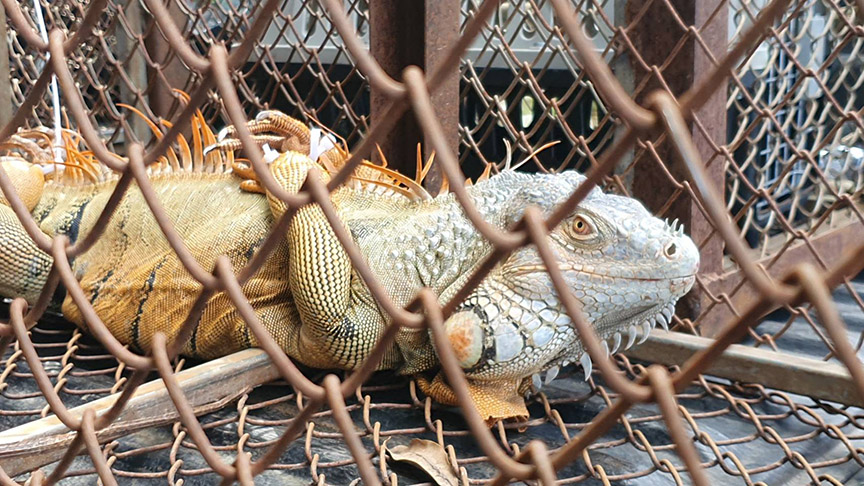 Sunita Wingwon, a veterinarian, emphasized that the Salmonella bacteria found in the digestive tracts of green iguanas can be transmitted to humans through their feces, contaminating the environment, water, and soil. The symptoms in humans include diarrhea, abdominal pain, and fever.
However, people with strong immune systems may not experience severe symptoms or may recover on their own.
_____