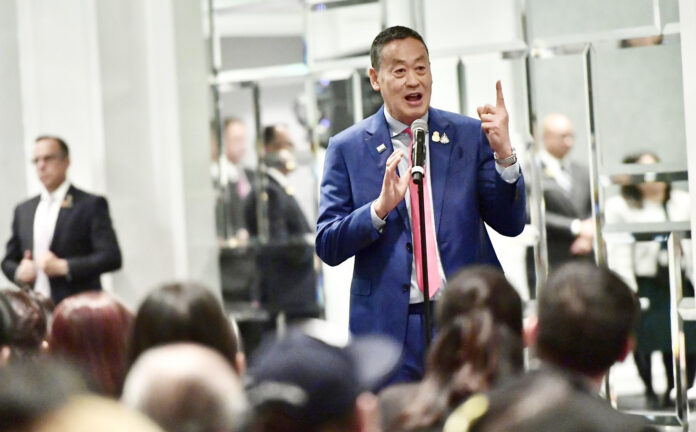 Prime Minister Srettha Thavisin met with 180 representatives of the Thai community in the United States on November 17 (U.S. time) during his visit to San Francisco to attend the annual APEC Summit.
The Prime Minister allowed representatives of the Thai community the opportunity to ask questions regarding a variety of problems, with one Thai student asking, "How can I be successful like the Prime Minister?" He responded by saying that two things must be done: work hard and be disciplined.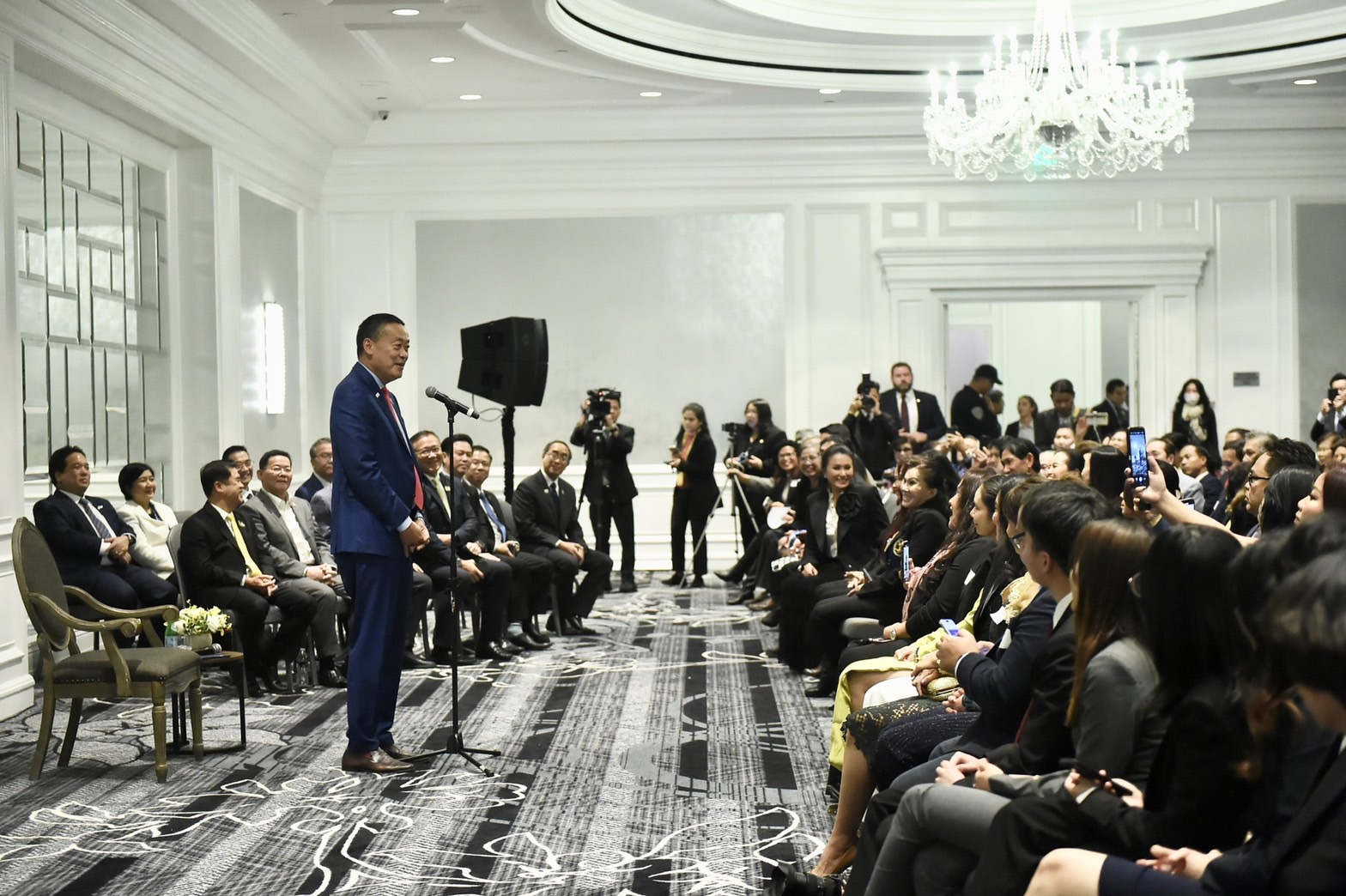 He used his three children, who graduated from top universities (Oxford, Stanford, and Columbia), as an example, saying that he never gave his children studying commands; they understood his thinking from his eyes. He simply provided his children advice on working with strong words: "be a servant first" for the first three years indicates that you must work at a basic level and understand the system before becoming a boss.
When he received his master's degree from abroad, he returned to Thailand and went to work like any other employee who had to clock in to work .
"Therefore, I want everyone to be aware that to be successful, not everyone will be like "Mark Zuckerberg. Only daydreaming will not get you anywhere. If I had to give advise, I would say that "wake up" is the thing that will make your dreams come true. "You have to wake up, get up, and do it," the Prime Minister said.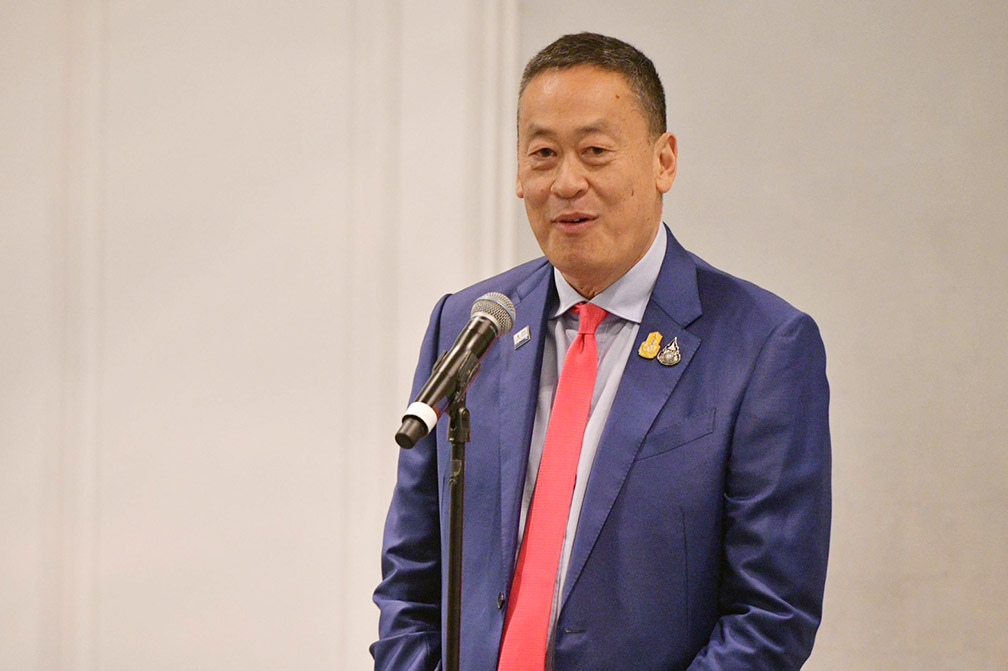 He also said he was constantly mocked by opponents for being the prime minister to create a future for Thai children and grandchildren, but his own two sons refused to return to Thailand. They are still working abroad.
"I try to laugh at this joke. But the truth is not bitter at all. I am glad that both of my children are happy to be living abroad and enjoying their freedom. Even as a parent I would like them to go back and live in Thailand. But it must be directly admitted that Thailand does not have a better offer. Even many people here, the government wants you to come back to work, to support the country. And this is the reason why I came to work in politics. Because I want to make the country better." he said.
______
Related articles: