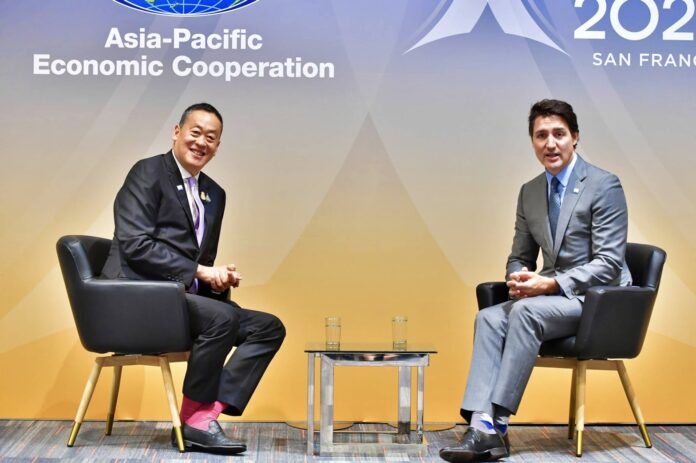 SAN FRANCISCO – During his attendance at the annual Asia-Pacific Economic Cooperation (APEC) summit in San Francisco, Prime Minister Srettha Thavisin of Thailand engaged in bilateral discussions with at least of three leaders from other nations.
On November 16, 2023, he had a bilateral meeting with Mr. Anthony Albanese, Prime Minister of Australia, who congratulated him on his assumption of office and expressed his readiness to continue working with Thailand as a strategic partner.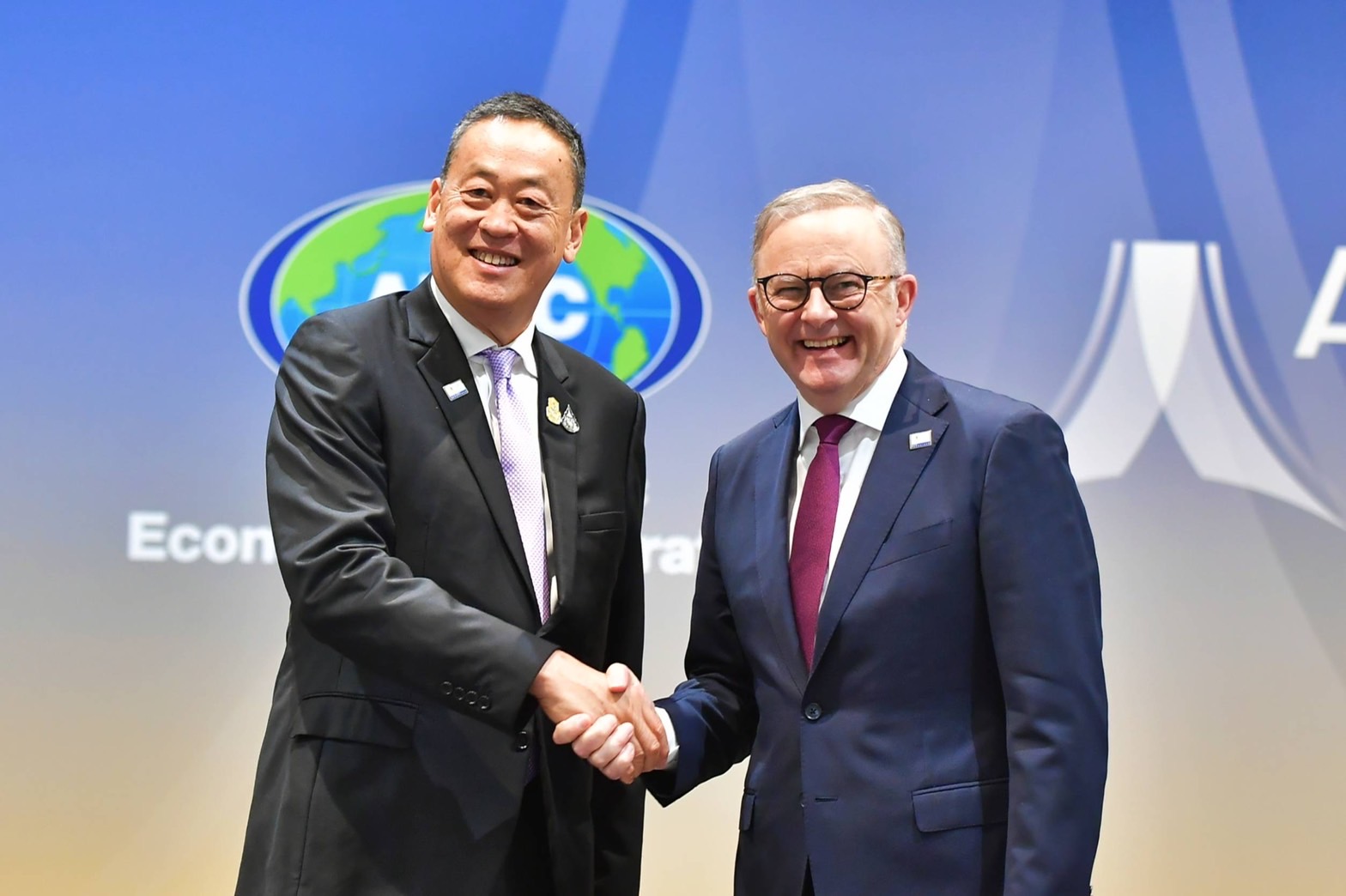 According to Foreign Ministry, Australia underscored its commitment to engage with ASEAN under the ASEAN-Australia Comprehensive Strategic Partnership.
Both sides reiterated the special relations between Thailand and Australia from high-level to people-to-people ties. Both sides highlighted their Governments' commitment to advance partnership on trade and investment, people-to-people exchange, as well as science, technology and innovation, for the mutual benefit of the two countries.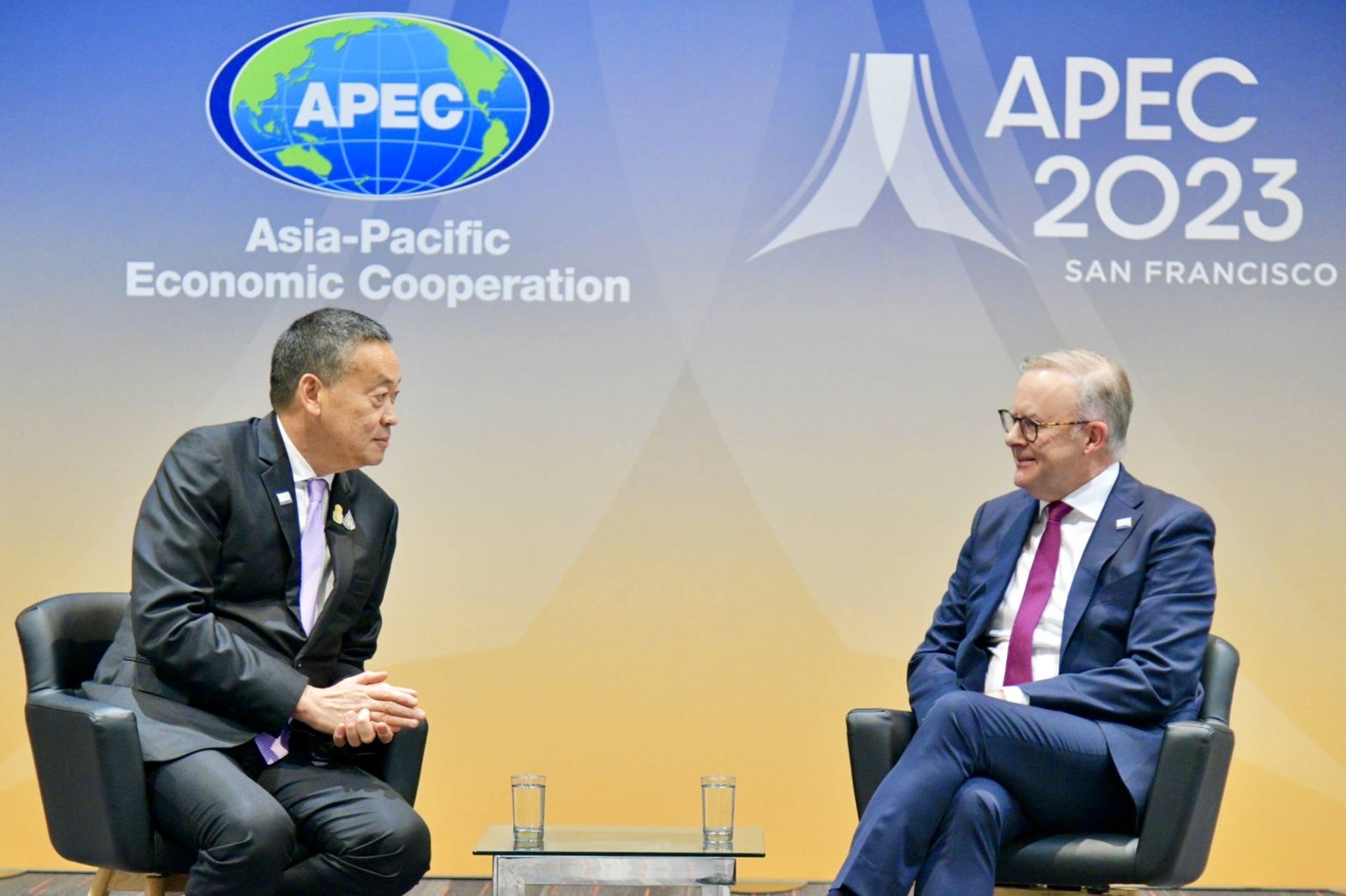 On this occasion, the Prime Minister also reiterated his readiness to participate in ASEAN – Australia Special Summit on March 4 – 6 in Melbourne, Australia, during which he plans to discuss with the Australian private sector to ramp up trade and investment exchanges between Thailand and Australia.
In another bilateral meeting, PM Srettha met with the Prime Minister of Canada, Mr. Justin Trudeau.
The two Prime Ministers welcomed the positive momentum of partnership between Thailand and Canada and reiterated commitment to drive cooperation in areas of mutual interest. Among others, both sides will focus on promoting trade and investment, green energy transition, people-to-people exchanges through travel facilitation and education cooperation, and climate actions.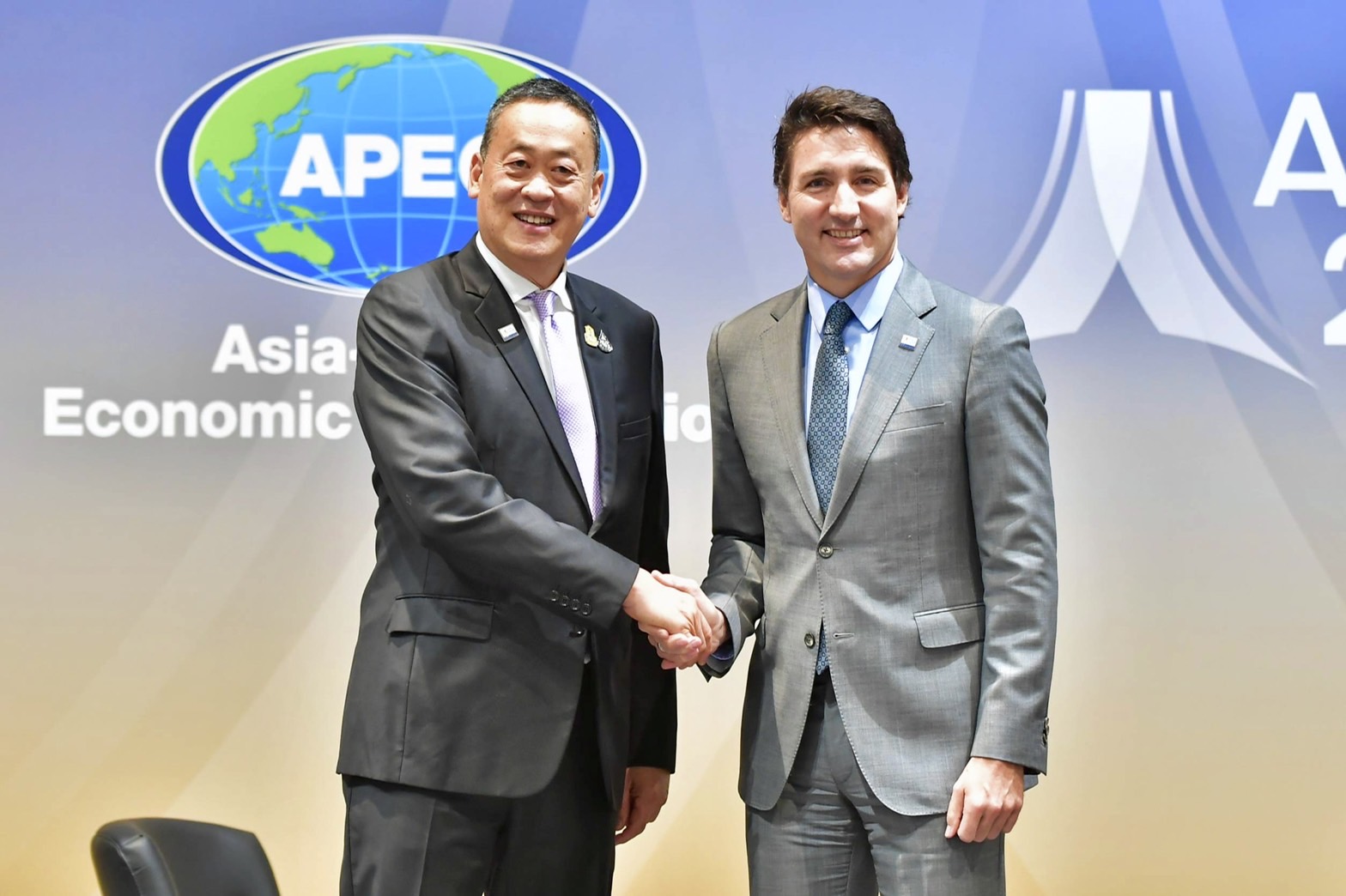 Earlier, a bilateral meeting between PM Srettha and the Prime Minister of Japan, Fumio Kishida, was held on November 15, 2023. Both sides emphasized readiness to enhance bilateral cooperation to advance the Comprehensive Strategic Partnership between Thailand and Japan.
Both also agreed Thailand and Japan's new economic policies are aligned in various aspects, such as digital economy, innovation, green economy, which will help broaden cooperation between two countries.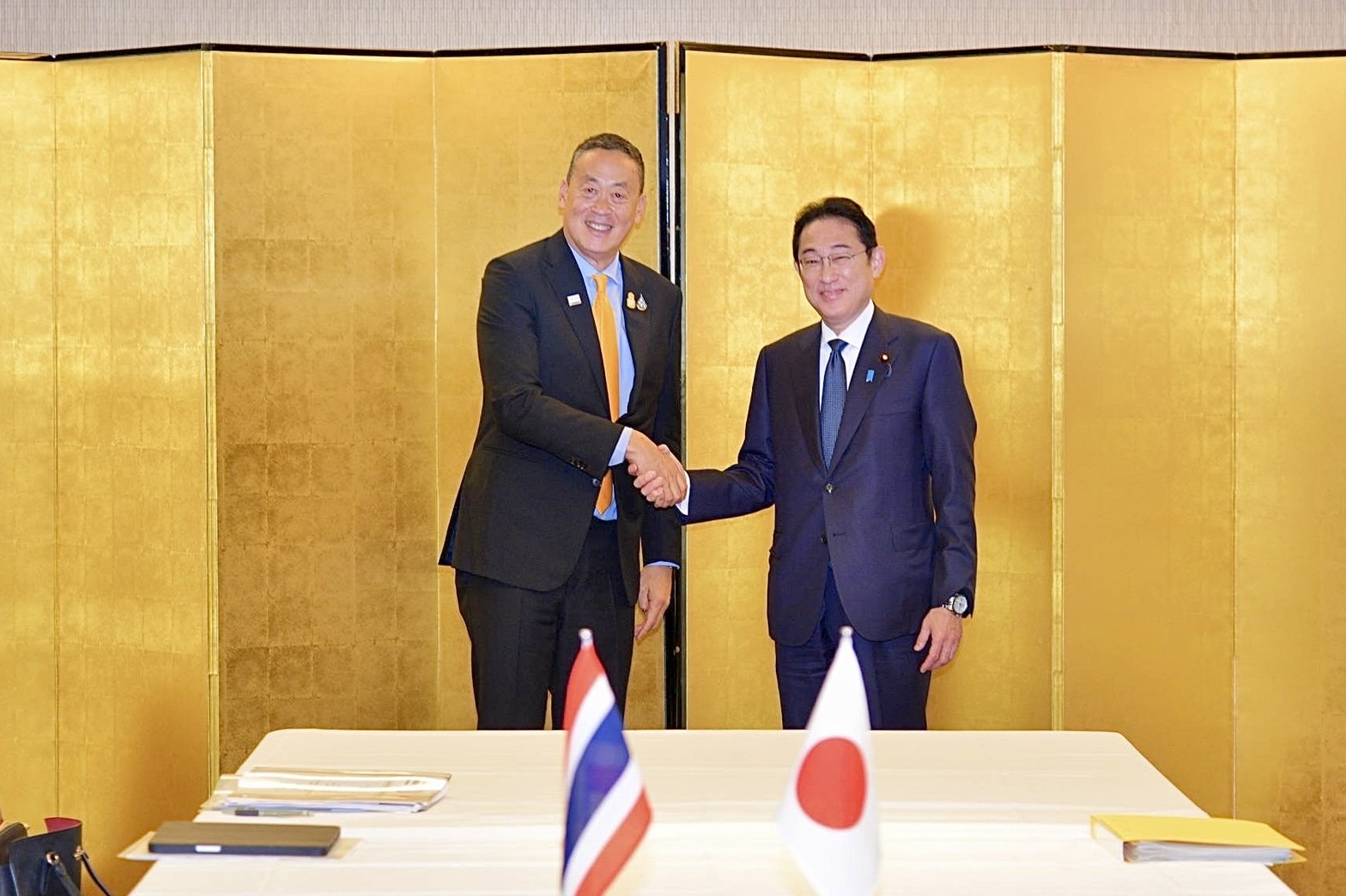 Besides, both recognized that Thailand has been Japan's regional electric vehicle (EV) production base, especially the transition from internal combustion engine vehicles to EV. Both also discussed short term visa exemption for business purpose to facilitate investment from both countries.
On this occasion, PM Srettha highlighted that the ASEAN-Japan Special Summit, hosted by Japan in December 2023, will be an opportunity to follow up on cooperation between Thailand and Japan, especially in automotive industry and green industry.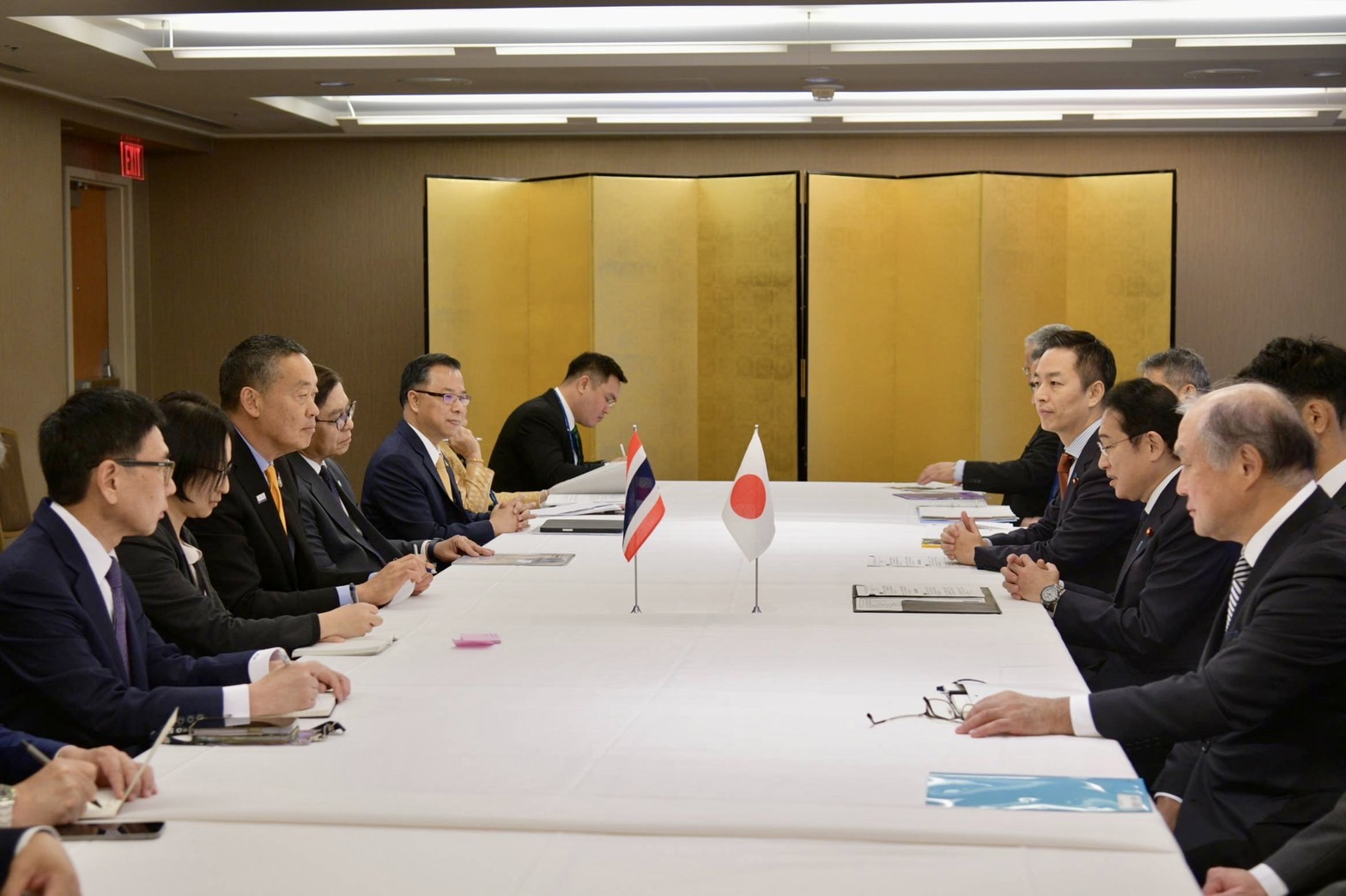 _____
Related article:
IT Giants And Walmart Are Dealing With Thailand, Said The PM