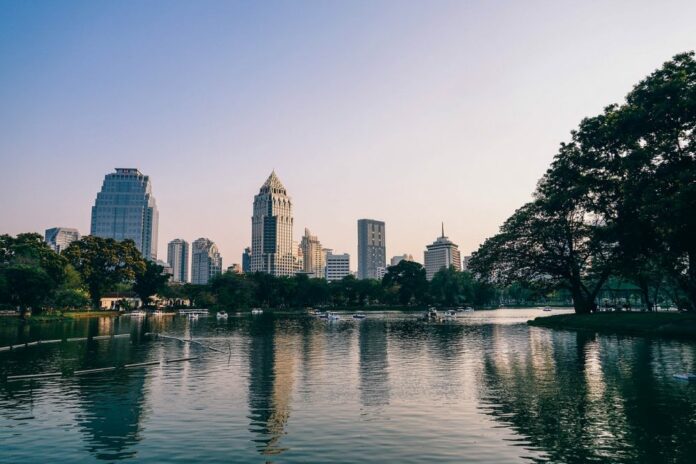 BANGKOK — City Hall on Tuesday detailed plans to discourage people from using Bangkok's public parks for sex by increasing the frequency of patrols, putting up warning signs in Thai and English and adding more surveillance cameras.
The new measures were announced by city official Wallaya Wattanarat after reports of group sex at Lumpini Park were met by disbelief then consternation by City Hall. The Bangkok Metropolitan Administration operates 36 public parks in the capital
Read: Shocked Officials Learn Bangkok Parks Used For Sex
The meeting and announcement came only days after its chief, Bangkok Gov. Aswin Kwanmuang refused to believe a viral story shared on social media about a group of men seen having sex in the city's central park. The widely retweeted story led to a meeting Tuesday and the announcement by Wallaya.
Director Wallaya said the public needs to be educated on what constitutes good morality and urged the public to be vigilant. She said the parks are facilities for people of all ages. Patrols by security guards will be increased from hourly to every 30 minutes, and public restrooms will also be searched.
Violations come with a fine of 5,000 baht under the criminal code.