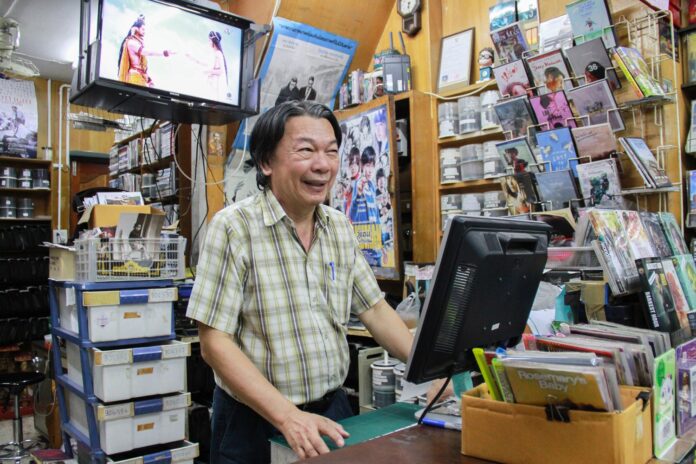 BANGKOK — As the final purveyors of physical media surrender to on-demand gigabit streaming and torrenting, a longtime business in Bangkok is giving up the analog ghost.
Years after it sold off his VHS cassettes by the kilogram, Maharaj Road's Fame Entertain VDO, the capital's last video rental shop, announced last week that will bid farewell after 32 years in business.
"It's time to go," owner Tanee Jiriyasin said Wednesday in his shop, surrounded by stacks of DVDs and VCDs. "Most other shops were gone before mine. They didn't lose as much as I did."
At the front of the shop a paper sign reads "Clearance sale. Business closing."
The 61-year-old Bangkok native's shop has existed for three decades and is well known by film enthusiasts as a hidden gem for rare finds of all types, from Hollywood classics or Chinese action epics to Japanese cult fare and obscure European films.
Before opening his VHS shop in 1986, Tanee sold audio cassette tapes in front of the standalone cinemas that still dotted the capital back then, such as the Mackenna and Hollywood. On his breaks, Tanee would step inside, where he was introduced to the world of movies.
The rental shop opened with 100 VHS titles, which at the time were mostly concerts and music videos. Then Tanee added classic movie titles such as "Gone with the Wind," films of Charlie Chaplin and others by legendary filmmaker Akira Kurosawa.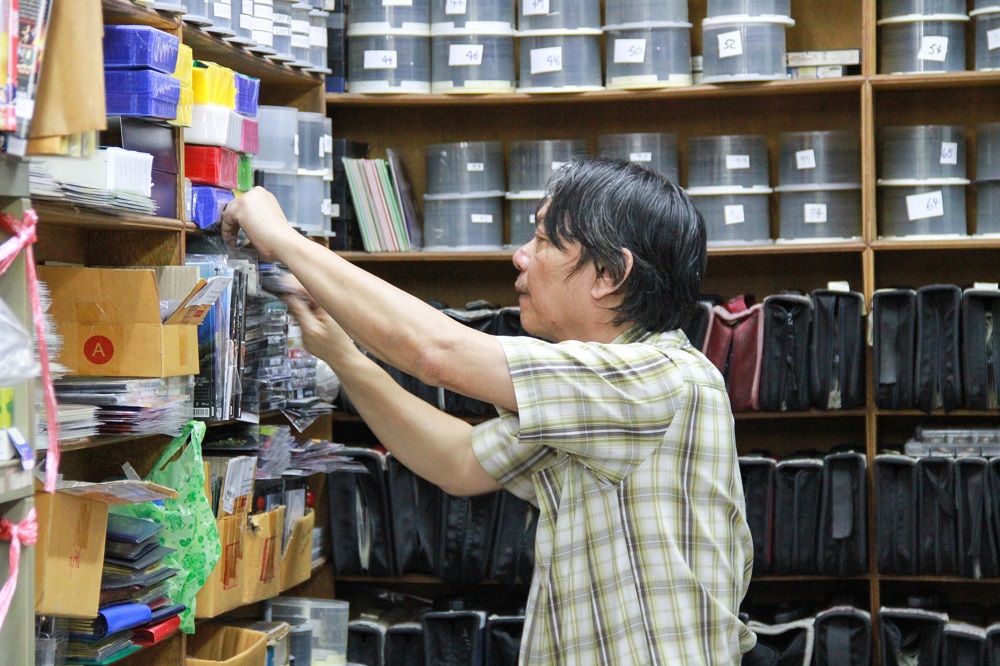 The shop, Tanee said, was the first in the city to offer titles with Thai and English subtitles. It quickly grew to have hundreds, then thousands of movies.
"We collected them all," Tanee said.
Situated near the Sanam Luang in the old quarter, the location also helped. For decades the shop has welcomed Thammasat and Silpakorn university students as well as foreign passers-by. Some of Tanee's regular customers are film professors and directors.
When the business was really booming in the '90s, Tanee said he paid over 70,000 baht each month on licensing fees – roughly 1 million baht annually.
"People came to rent a movie, then went home to watch it together as a family. It's any family's quality time; people these days would rarely understand," Tanee said, recalling the early days of the home cinema experience. "Some even knocked on the door in the middle of the night to rent the next movie."
But when the golden era of VHS tapes faded with the arrival of optical media, Tanee said he had no choice but to sell them for 8 baht per kilogram.
"I sold two tons of them," he said. "We're talking a seven-figure loss."
After reinvesting in VCDs and DVDs, another wave of technological change struck Tanee with the rise of downloadable movies and streaming services. Tanee had to opt for a side-job selling coins and banknotes.
But instead of unloading the VCDs and DVDs the way he sold VHS cassettes by the kilogram, Tanee decided it would be better for the movies to go to cinephiles this time.
VCDs right now are 10 baht, and DVDs are 30 baht.
Fame Entertain VDO will be open until the end of the year before it reopens as a coin and banknote trading business. It's open 10am to 7pm daily except for the last Sunday of each month, when he takes a day off.