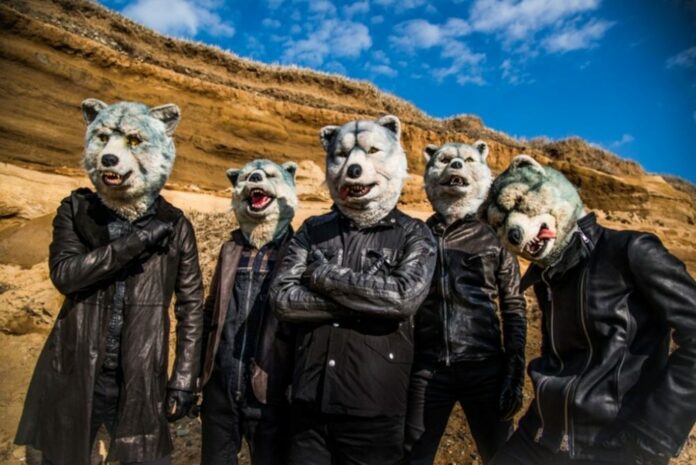 BANGKOK — A pack of Japanese wolfmen are coming to overrun Bangkok in December.
Japanese alt-rock quintet Man with a Mission later this year will perform at a capital city venue to promote their fifth album "Chasing the Horizon," the band announced Monday.
Hear a mix of nu-metal, punk rock and melodic pop from five Japanese dudes who, of course, will be wearing wolf masks.
The concert will take place Dec. 1 at Nakarin Space on Srinakarin Road. Tickets are 2,800 baht. More details will be announced at a later date.
With an invented origin story that they were created by Jimi Hendrix to be his "ultimate life forms" and then frozen in Antarctic ice for years, Man with a Mission was formed in Tokyo's Shibuya in 2010 consisting of the members who are only known by their stage names. They're vocalist Tokyo Tanaka, guitarist Jean-Ken Johnny, bassist Kamikaze Boy, drummer Spear Rib and DJ Santa Monica.