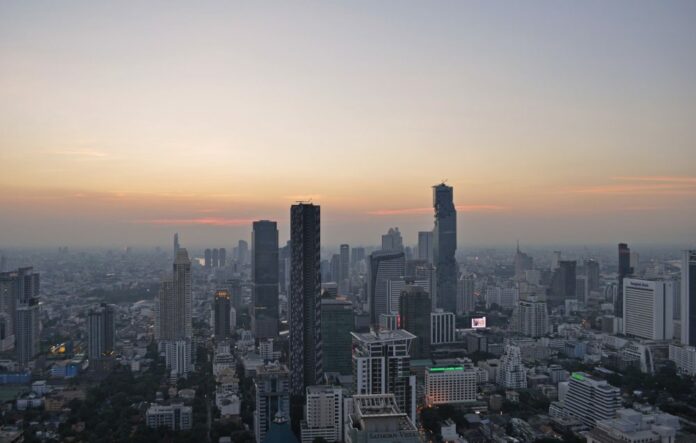 BANGKOK — A man was found dead in his car Monday morning in Bangkok days after a well-known model jumped to her death just across town in two more cases of suicide as a global call for increased awareness goes out.
Setthayus Apisatthapitak, 38, was spotted inside a locked pickup truck with a burning coal stove in the Prawet district. His family told police that he had been distressed by a business downturn and debt problems. On Friday night, Kanyakorn Supakarnkacharoen, aka Kae Lederer, plunged from her Bangkok apartment after drinking weed killer. She died the next day; a friend said she had suffered from depression for many years.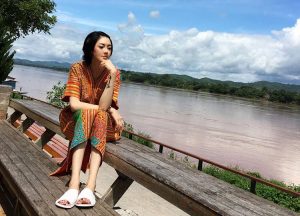 They seem to be among the tens of thousands of Thais to succumb annually to deteriorating mental health, a problem complicated by the social taboos surrounding it. On the eve of World Suicide Prevention Day, the Mental Health Department expressed its concern and pinned the problem on changing lifestyles.
"The lifestyle of Thai people today is quite worrisome, especially people living in urban areas," said Boonreung Traireungworarat, the department's director-general. "They're getting used to living in a hurry… making their minds adapt to situations unconsciously, feeling like they don't have time to think or ponder over anything."
"When they face pressure and stress, this mindset might compel them to find a reckless and rash way out of their problems," he added.
Boonrueng said six people attempt suicide every hour in Thailand, or about 53,000 annually. Most do not succeed – the department's latest numbers show a total of 3,934 people committed suicide in 2017, a slight drop from 4,131 a year before. Officials peg the annual economic losses of the problem at over 400 million baht.
The youngest case last year was under 10, while those 30 to 59 are most likely to kill themselves. Boonrueng said those suffering drug, alcohol or mental health problems are four to 100 times more likely to attempt suicide.
Official said the suicide rate among those 60 to 64 is as high as 10 per 100,000 people, citing growing numbers of seniors, some of whom suffer depression from being abandoned by their families.
Thailand's per capita suicide rate in 2016 was 14.4 for every 100,000 people, according to the World Health Organization, or 6.35 as measured by the Thai Mental Health Department. The WHO rate was more than double that of neighboring countries Cambodia (5.3), Malaysia (5.5) and Myanmar (7.8). Globally, suicides have increased by 60 percent in the past five decades, according to the organization.
The understanding of mental illness in Thailand is still lacking. People with mental health issues are discouraged from seeking help for fear of being socially stigmatized.
Recognizing the issue, Nattakorn Jampathong of the national suicide prevention center urged families and friends of those who've contemplated or attempted suicide to avoid criticizing their actions and talk about their problems compassionately.
He said attempts to talk and understand people with mental health problems could significantly reduce the likelihood they would try again, which he said has been supported by department research.
"Taking care of each other's minds and constantly asking about what's good and bad in their lives, sincerely listening to them and giving advice, is something that everybody can do to lift people from their sorrows," Nattakorn said.
Those in need of help are encouraged to call hotline 1323, though attempts to reach the service on Monday were unsuccessful.