BANGKOK — A crisis that has driven millions from their homes around the world gets an intimate telling in "Manta Ray," a story of two strangers.
When Thailand was first condemned for pushing motorless boats loaded with Rohingya back to sea and likely death, it got the attention of a Thai cinematographer. Nine years after Phuttiphong Aroonpheng became interested in the persecuted ethnic group, his first feature film addressing the crisis became the first Thai film to win a top prize at the Venice International Film Festival.
Telling a simple story of a fisherman (Wanlop Rungkamjad) who nurses an unconscious man (Aphisit Hama) back to health only to disappear and leave the stranger to find his place in a new world, "Manta Ray" (or "Kraben Rahu" in Thai) boldly projects its dedication to Rohingya victims and all refugees.
"I just hope that the film can reflect this fragility and imperfection of humans," director Phuttiphong Aroonpheng wrote about his film. "At the end, I just would like to make a film with a good intention towards human beings."
Critics have praised "Manta Ray," which won the Orizzonti Award for Best Film in Venice, for its "spellbinding imagery," "haunting" sound design and "richly layered humanist tale."
"Manta Ray" is making the rounds and will travel to Spain, South Korea, France and beyond in the coming months. It remains unknown when – or if – it will show in Thailand.
After returning this week from the Toronto Film Festival, 42-year-old Phuttiphong sat down with Khaosod English to talk about bringing "Manta Ray" to life. Some plot points are discussed.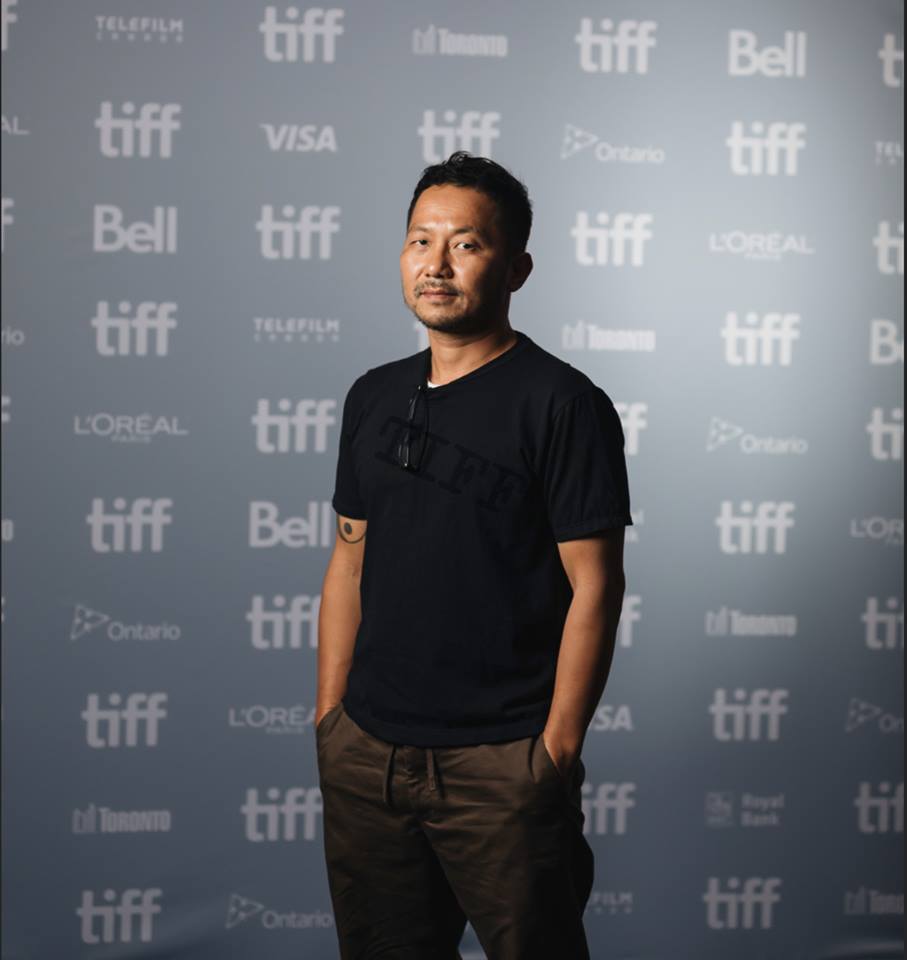 KE: Why Rohingya? You started this project eight years ago, when many Thais were still unaware of them.
Phuttiphong: It was 2009 when six boats carrying 300 Rohingya were pushed back into the ocean and left to die. That made me think that too much nationalism can hurt people. Since then, I closely followed news on the Rohingya and what I saw was all tragic. That's when I wanted to make a movie, but not just to speak up for the Rohingya.
What really struck me was how many people, including my friends, aggressively hate the Rohingya. I know that Thai people normally look down on people from our neighboring countries, but those kind of insults never caused a crisis this bad. When it comes to Rohingya, Thais try to project their hatred on them. So I thought I could take this angle and make it into a movie.
KE: How did you do your research?
Phuttiphong: When I released the movie, some thought I'm a human rights defender or an NGO official. But I am not. Not at all. What I did was try to find as much information about Rohingya as possible. I went to Ranong to do research, but this certain issue has been sensitive since 2015. It was very difficult to get information and none of the organizations would help me, which I understood because they didn't know me well. They might have thought I would use the information to harm the refugees. But eventually, I got to interview some Rohingya, about 30 to 40 of them.
I was worried, too, that the audience would expect my movie to specifically talk about Rohingya people when in fact it doesn't. In the movie, I try to be neutral, not judge who is right or wrong. For me, I understand the conflict. It's like the world today is undergoing globalization and everything is integrating. I understand that some identities are fighting against each other. One country's natives try to express their own identity. I don't think nationalism is wrong, but the kind of nationalism that looks down on other people, labeling them to be the bad guys, is wrong.
KE: Let's talk about the cast. Why did you select Aphisit Hama to play the stranger and singer Rasmee "Isan Soul" Wayrana as Saijai, the fisherman's wife, when neither had any acting experience?
Phuttiphong: Aphisit is a totally fresh face who was among 30 to 40 to audition for the role of the mute stranger. He said he was from the Sai Buri district of Pattani province and lived in Bangkok over 10 years. But he still felt like an outsider, probably because he is muslim and comes from the troubled Deep South. Aphisit said he can feel Bangkok residents looking differently at him. That's why I think Aphisit was a perfect fit for the character.
For Rasmee, I think the character needed to narrate the story differently, after the fisherman, who talked and talked to the mute stranger, disappears. I thought the second part should be a singing character. At the time I was seeking a female singer, and I found Rasmee, who was already popular on YouTube. My staff found her in Chiang Mai and Rasmee agreed, even though she had never acted in her life.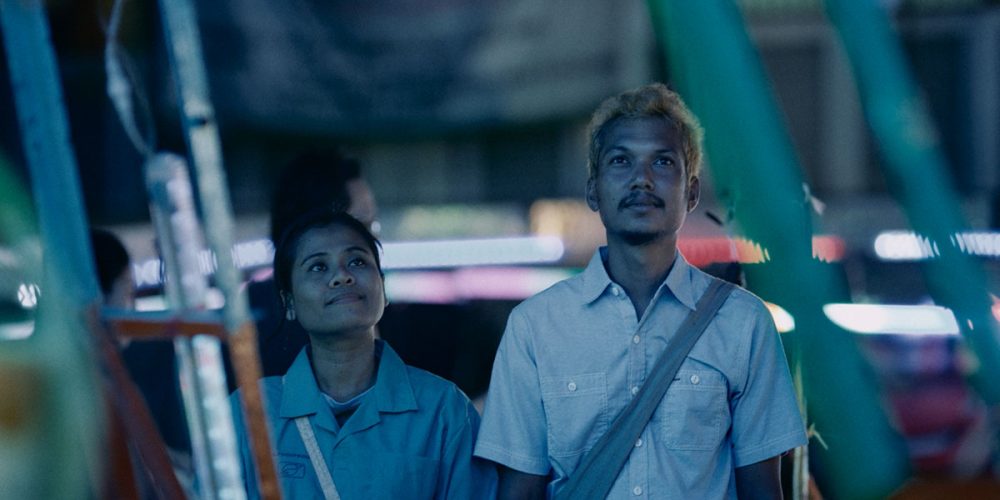 KE: Why did you decide the stranger must be mute?
Phuttiphong: In my opinion, this character shouldn't speak because I didn't know which language he should speak. I don't want to exactly point out that this guy is Rohingya. I think that the refugee crisis is a universal issue, thus a universal language.
I wanted this mute stranger to represent those who are oppressed, but it's already suggested that he's Rohingya because my inspiration in making this movie comes from the Rohingya refugees whom I got to know and met in person for the first time.
KE: Why "Manta Ray?"
Phuttiphong: It was almost 10 years ago, around 2009, when I took my first dive trip in the Andaman Sea, and that was when I saw a manta ray for the first time. It was giant, and it was swimming right toward me. At the time I was a rookie so I was scared of it. But then the manta ray flew past me without doing any harm.
Actually my project was named "Departure Day," but I didn't know why I didn't see the name fit anymore. So I changed it to "Manta Ray." I like the creature as it's a plankton-eater and it keeps moving, like whales, to feed on plankton, so the name manta ray partly symbolizes the concept of borderlessness. Plus, it lives in the Andaman Sea where many migrants and refugees live.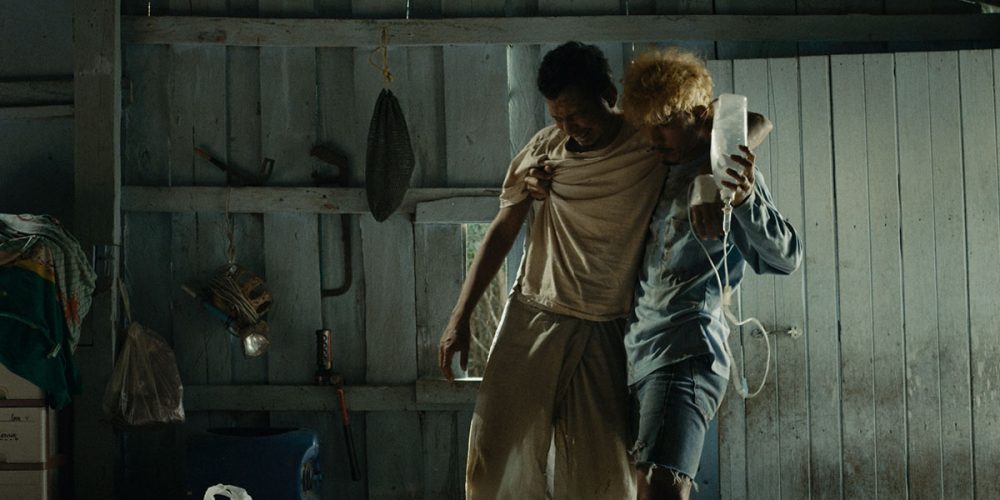 KE: The film has received a lot of positive feedback, do you think because of its cinematic elements or its message about refugees?
Phuttiphong: I got a chance to talk to the jurors [in Venice] after the award announcement. They said they liked my film for its unconventional cinematic language. It gave them bizarre feelings, they said. Actually, I didn't think beforehand what my cinematic language should be, because my roots are far from being a screenwriter. I couldn't even write the script. My script was only 30 pages, when movie scripts in general should be over 100 pages. I really don't know how to make characters speak that much. So I made the dialog very, very minimal. And I focused on the film's visuals and sound instead.
For the soundscape, I chose to use recordings of the actual refugees. I didn't want to show any real-life refugee in my movie, because I don't know what's the point of reproducing tragedy. So I used their human voices instead. I asked each refugee I interviewed to hum "Ummmm" before I merged each recording harmoniously into a song for the film's ending. Hearing a low vocal tone can make our hearts beat differently, so I thought if I filled the whole film with low-frequency audio, it should put the audience under pressure. Plus, it could make the visuals more powerful.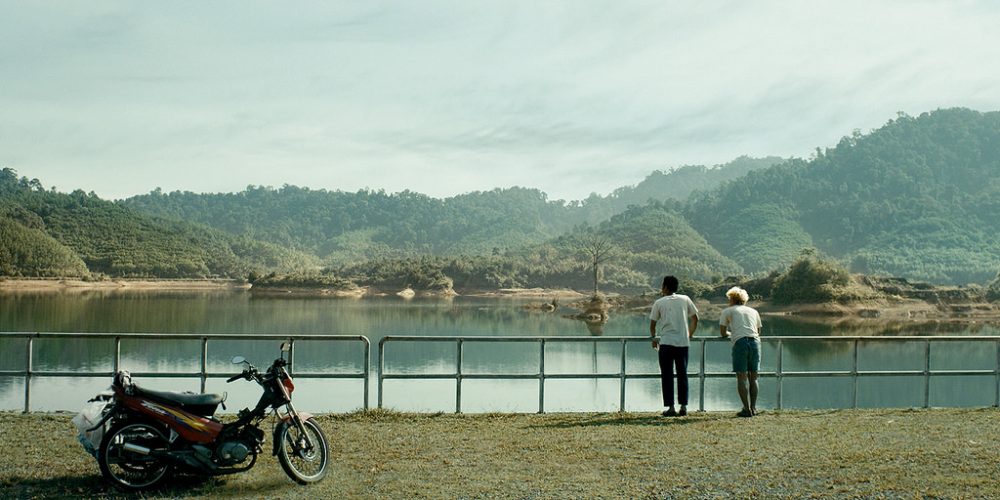 KE: What did winning the Orizzonti Award in Venice mean to you as a Thai director?
Phuttiphong: After finishing the movie, I knew that I had to find a way to screen it at an international film festival. If I debuted it in Thailand, Thai audiences wouldn't be interested in watching it. At the time, the Venice Film Festival was calling for entries, so I submitted the film. Only a few days later they replied back, agreeing to screen my film. I was already happy. The idea of winning an award was beyond my expectation.
Anyway, I was also worried that Thai people would think my film was pretentious because it debuted in a foreign country. I know that some people think this way, but the thing is I showed "Manta Ray" in Venice four times, and each time had audiences of 700 to 800. I got so much feedback in return and I see this as an opportunity to develop my work and my team. I don't think showing movies at an international film festival first is for being cool; we actually benefit from it in terms of performance and quality improvement.
KE: Do you think that your film has any chance of making a difference in the refugee crisis?
Phuttiphong: Not at all. Maybe because I'm biased, having sympathy for the Rohingya already. I think I'm biased because I know more about them, I went to see and talk to them personally. But my duty as a director is creating a conversation about the Rohingya, to just once again make people interested in them. That would be enough for me. I may not have to change the world that significantly; I don't have that much power. But if I can make people question, rethink what they think about these people, that would be just enough.
KE: What's next?
Phuttiphong: Actually, I should strike while the iron's hot (laughing). I was contacted by a producer who wants to work with me for the next project already. For now it's still a rough idea of making a film of headless people living in a city. But this time the subjects wouldn't be migrants or refugees, but other minority groups.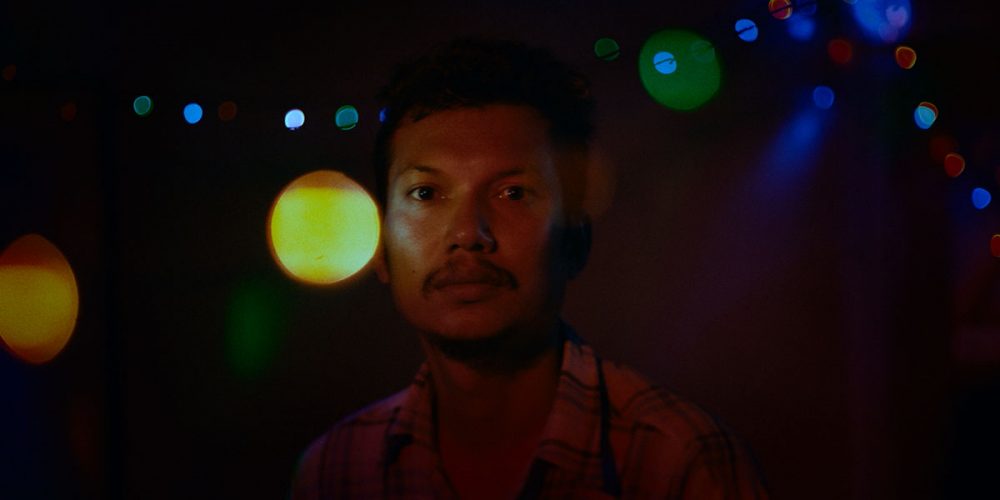 Related stories: