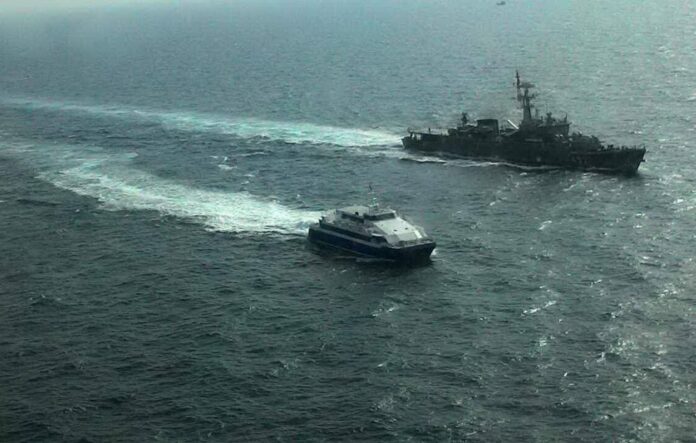 Update Oct. 31: Officials today confirmed that the ferry service will resume tomorrow.
PRACHUAP KHIRI KHAN — Less than two years after it opened with much fanfare, a ferry connecting the resort towns of Hua Hin and Pattaya has been suspended, a tourism official said Thursday.
Citing financial losses and low monsoon season ticket sales, provincial tourism official Orasa Awutkhom announced the service would resume Nov. 1.
"It's currently a period of decreased tourism, or low season, so there are very few customers," Orasa said. "Therefore, the company has halted its service from Sept. 20 to Oct. 31."
Opened in January 2017, the ferry is run by a private company called Royal Passenger Line, a state contractor. With the ships, travel time between Hua Hin and Pattaya on the other side of the Gulf was cut from five hours to 90 minutes.
It launched with a rough start. Its maiden voyage, set to take place on New Year's Day, was canceled due to strong waves. A navy patrol ship was dispatched to escort the ferry when it finally took to the sea four days later.