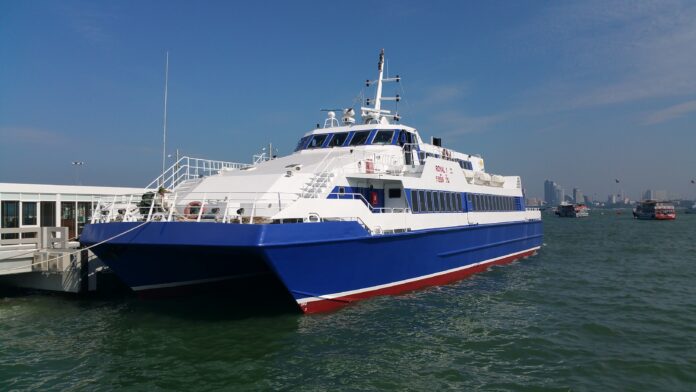 PATTAYA — More than 100 tourists were left stranded Sunday morning at a Pattaya pier when the maiden voyage of a ferry service to Hua Hin was called off due to big waves.
The tourists had already registered for what was to be a free opportunity to take the 100-minute trip on the Royal 1 ferry, but it was canceled at the last minute on its first day of the operation.
Read: 100 Minutes to Pattaya: Ferry Across Gulf Launches Jan. 1
Local marine official Ekkaraj Kantaro cited the sudden appearance of 4-meter high waves.
The disappointed tourists were treated to a less impressive destination instead: Ko Lan.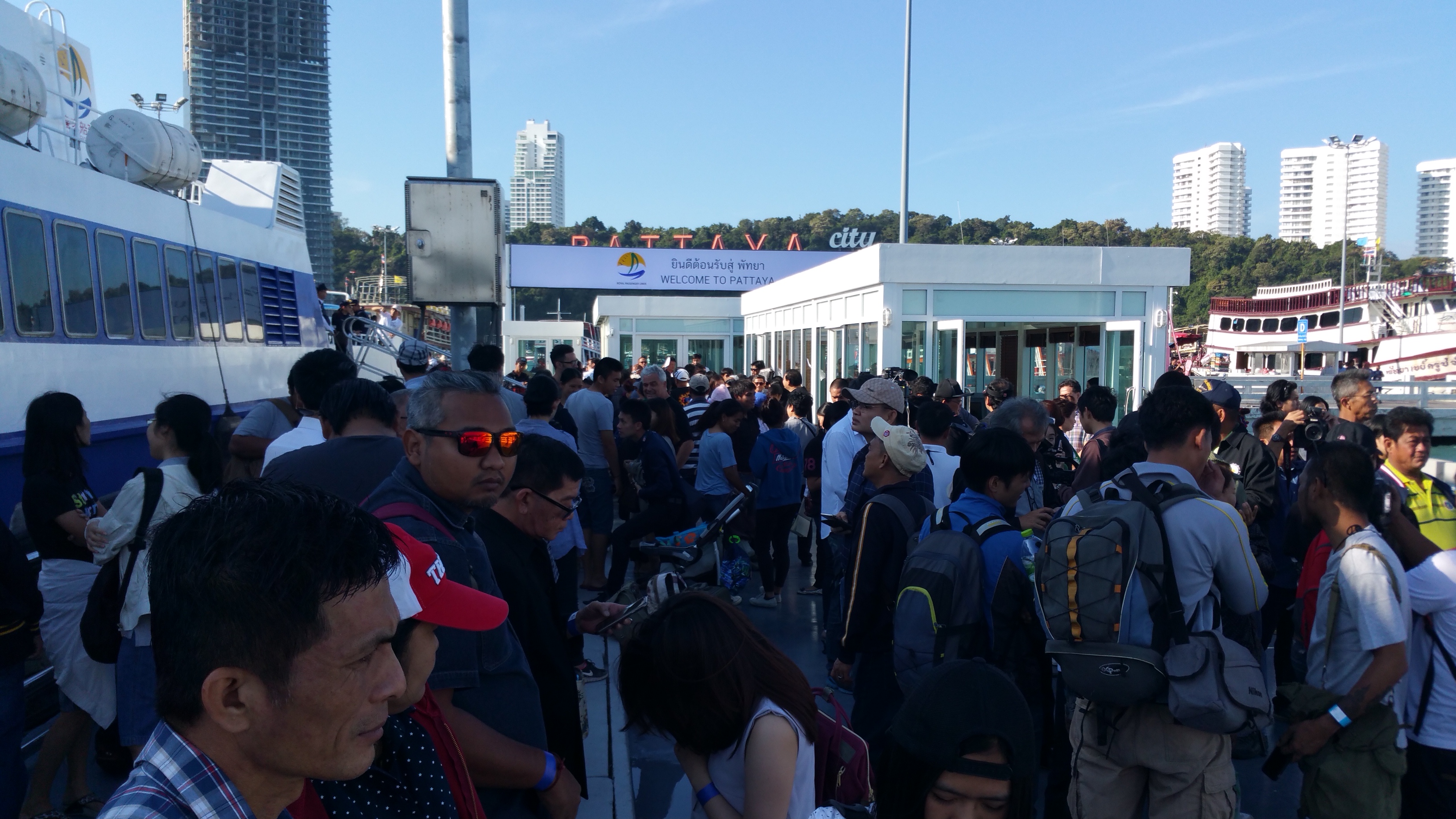 Related stories: