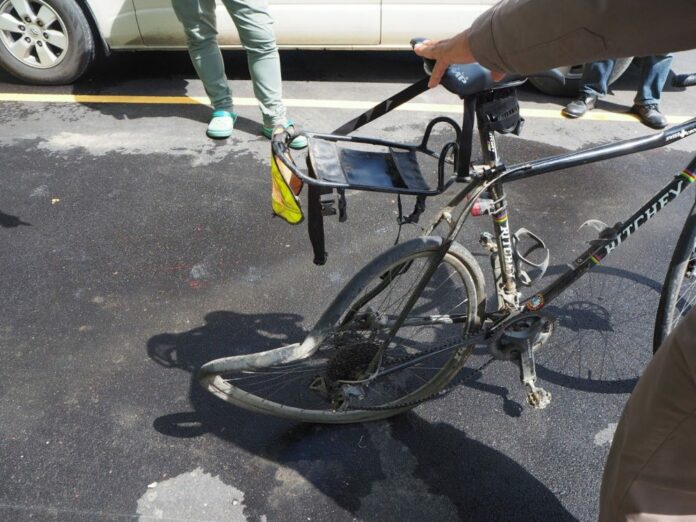 CHACHOENGSAO — A driver accused of fatally hitting a Filipino cyclist with his van was arrested Thursday afternoon in eastern Thailand.
Police arrested Chutipan Buddawieng in Sa Kaeo province. The 29-year-old van driver allegedly ran a red light early Tuesday morning in Chacheongsao province, hitting cyclist Russel Perez before fleeing the scene.
Police were questioning Chutipan on Friday, according to Col. Nipon Klaisingh, chief of Sanphudat Police in Chachoengsao province.
The 55-year-old victim from Manila and several other cyclists were attending 1,000 BRM, a long-distance cycling rally. The event started Saturday, when cyclists left Bangkok's Suvarnabhumi Airport bound for Trat province.
Perez died on the way to hospital.
Chutipan's van was later found at an auto repair shop in Bangkok's Min Buri district. He reportedly arrived at the shop at 8am on Wednesday, telling the shop owner his van had hit an ox. Police collected DNA and fingerprints from the vehicle before obtaining an arrest warrant on the same day.