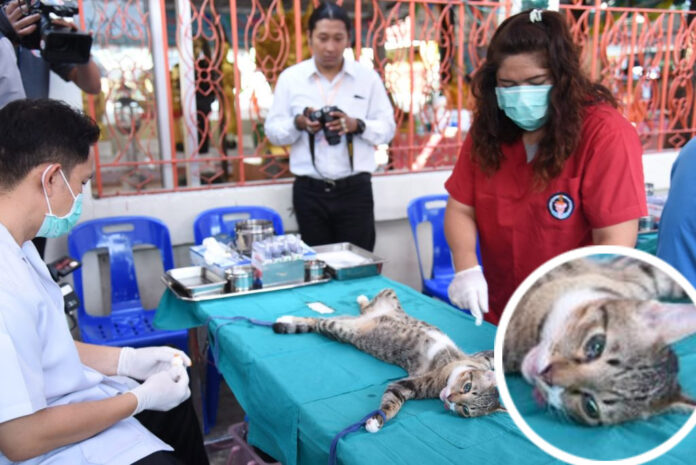 BANGKOK — Want to take home that soi cat or dog but unsure what comes next? Meet your new forever friend but low on cash? Bangkok has free public pet care benefits located throughout the capital. Here's how to make use of them.
Having pets can come with high costs, but City Hall has been providing free services that cover not only registration, but also vaccination and sterilization to ease the burden for cat slaves and dog BFFs alike.
If you have a dog, the first step is getting it chipped and registered, as the law requires.
Microchipping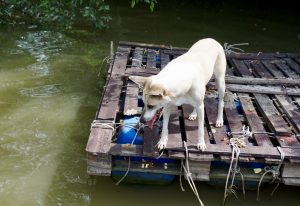 First of all, cats can't get free microchips as they are not yet mandated by law. So if you wanna get your little tiger chipped, you'll still have to pay to get it done at a vet clinic.
Dogs on the other hand can get microchipped for free 8am to 4pm every weekday at eight public health care centers throughout the capital. Here's the list with contact information (English is hit and miss, ask a friend for help if needed):
Rabies control office, Bangkok Veterinary Clinic, Din Daeng: 02-245-3311
Public Health Center 21 Wat Thatthong: 02-391-6082 / 02-381-6659
Public Health Center 23 Si Phraya: 02-236-4055, Ext. 213
Public Health Center 24 Bang Khen: 02-579-1342
Public Health Center 29 Chom Thong: 02-476-6493 / 02-468-2570
Public Health Center 33 Wat Hong Rattanaram: 02-472-5895-6, Ext. 109
Public Health Center 43 Min Buri: 02-914-5822 / 02-543-7334
Bangkok Veterinary Clinic 7, Bangkok Noi: 02-411-2432
Vaccination
Responsible owners keep their pets healthy and free from disease.
All places mentioned above provide free rabies vaccinations for both cats and dogs. In addition, the animal disease control office of the Livestock Department in Don Mueang district (02-929-9021, Ext. 104) also provides rabies and treatments for fleas and ticks for free. Owners are encouraged to call and book services in advance.
The next step is registering your pet. Owners should bring rabies and microchip certificates.
Registration
City Hall regulations compel owners to register dogs within 120 days of birth or 30 days after adoption. Those who don't face fines of up to 5,000 baht. Cat registration is still not required by law, but it's soon to be according to a new law passed by the cabinet last month.
Dog owners need a microchip certificate, a copy of their owner's national ID or passport, home registration document, a copy of their landlord's ID, and a certificate saying their pets have been vaccinated for rabies within the past year.
The documents should be brought to one of the city clinics or the local district office where you live, a list of which can be found online (Google translates a usable version). There's no need to bring your pets with you for this step.
Time to Get Snipped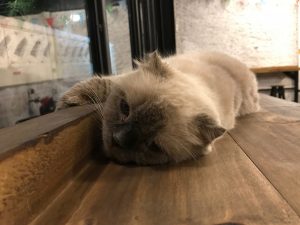 Get your dogs and cats spayed or neutered at the eight City Hall clinics or the livestock department's animal disease control office by calling the numbers listed above to make an advanced appointment. Some offices have someone who can speak English; others do not.
Don't have time to visit several places? Pet owners can also wait for the all-in-one free mobile health services which City Hall organizes twice a month in random locations. They're usually announced by City Hall's public relations team close to the event dates.
At these events, you can get your pets chipped, vaccinated, registered and snipped in one go. All services are free for both dogs and cats.
The next one will be Dec. 1 at the Bang Khae district office from 8am to 4pm.