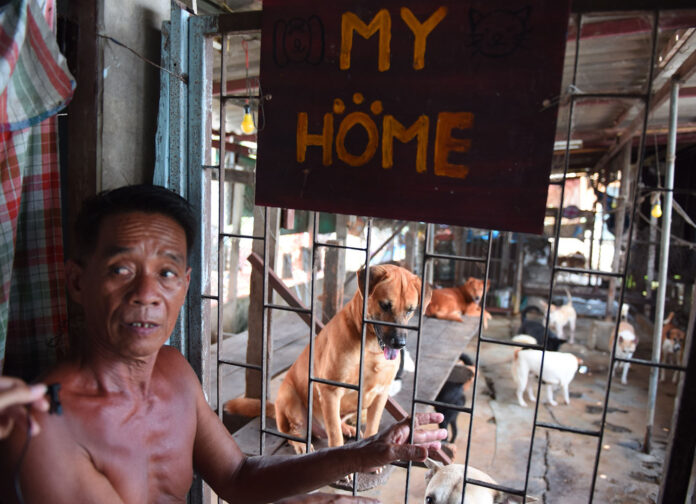 BANGKOK — A government spokesman said pet owners will soon need to register their pets for ฿450 each – prompting concerns and backlash from both academics and abandoned pet carers.
Junta spokesman Sansern Kaewkamnerd said the cabinet on Wednesday passed a law requiring owners to pay ฿450 to register their pets. He didn't say when the measure would come into force.
"There is no current law that requires owners to register their pets. This lack of control results in lack of care, such as letting pets starve, get run over by cars and so on," Sansern said.
Sansern said the ฿450 would consist of a ฿50 registration fee, ฿100 for the pet's logbook and ฿300 for an identification item he did not elaborate on. He added that owners that don't register their pets could be liable to a ฿25,000 fine.
The act would focus on dogs and cats first, in an effort to reduce the number of abandoned pets – which he said resulted in the spread of infectious diseases that could pass onto humans.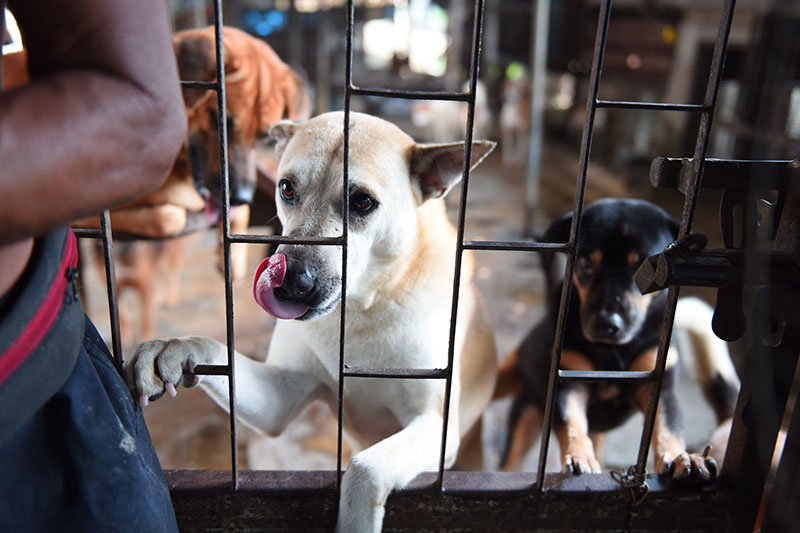 But a disease academic said the law would backfire.
Theerawat Hemajuta, head of the Emerging Diseases Center at Chulalongkorn Hospital, said the registration could result in even more abandoned animals, especially people with a large number of pets.
"I don't agree with this measure. I'm concerned that people will start abandoning their dogs and cats," Theerawat said. "In a lot of neighborhoods there's that one person who has dozens of pets. We should cooperate with them to neuter the pets and administer rabies vaccines to control the population."
Theerawat said the measure was ill-advised, since Thailand needs to focus on controlling their stray animal population rather than registering pets.
"A registration law to prevent abandonment will only increase abandonments. In the end, these animals will be left without carers, starve and have no access to birth control," Theerawat said. "The dogs will become more aggressive, and the risk of rabies will be higher."
A rabies scare in early 2018 prompted officials to round up thousands of dogs to live in squalid shelters where many died and weren't treated for diseases.
An average of 8 people a year died from rabies from 2013 to 2017 with the most, 14, coming in 2016. This year, 16 died from the disease in the first nine months, mostly in Isaan and the south. Of those deaths, 15 were from dogs and one from a cat. Ten of 16 pets had owners. The victims had not been vaccinated and almost none sought treatment after they were bitten or scratched.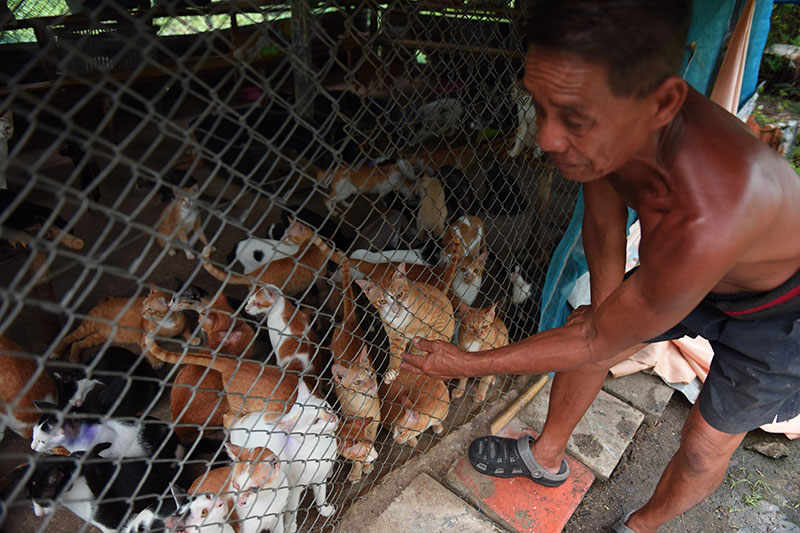 Read: Thousands Dead, Hundreds More Dogs Now Dying Due to Scare: Foundation
Khaosod visited Pisit Kumkom, 69, better known as "Loong Yee," a former Flight. Sgt. 1st Class who takes care of 500 abandoned dogs and cats at Soi Sala Thammasop 34 in western Bangkok's Thawi Watthana area.
"I would be in such hot water, like with all people who take care of abandoned pets," Loong Yee said, regarding the new registration law. "They should have a measure to exempt us from registration since we take care of them. I don't even have enough to cover the daily costs."
If Loong Yee were to register all his pets, it would cost him about ฿225,500. He said he spends about ฿50,000 a month to feed them and make sure they're neutered and vaccinated.
"I have so much debt that my wife and kids won't stay with me," he said.
Loong Yee, who has been taking care of abandoned animals for two decades, said people stuff the pets – many of them disabled – into boxes, cages or sacks and dump them on his property.
"A lot of pets miss their owners so much they die after a few days even with food," he said.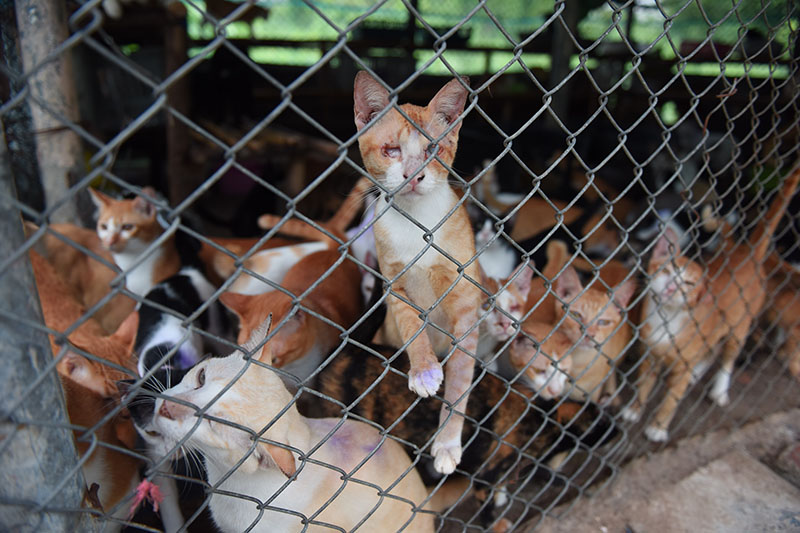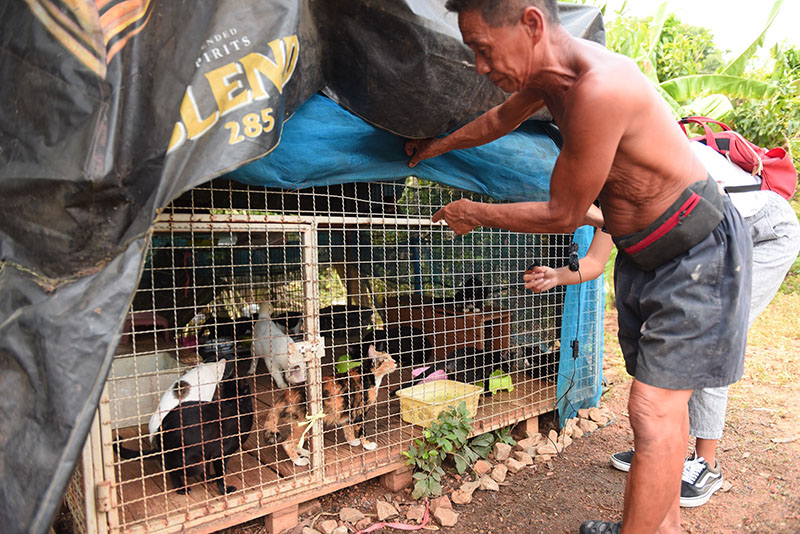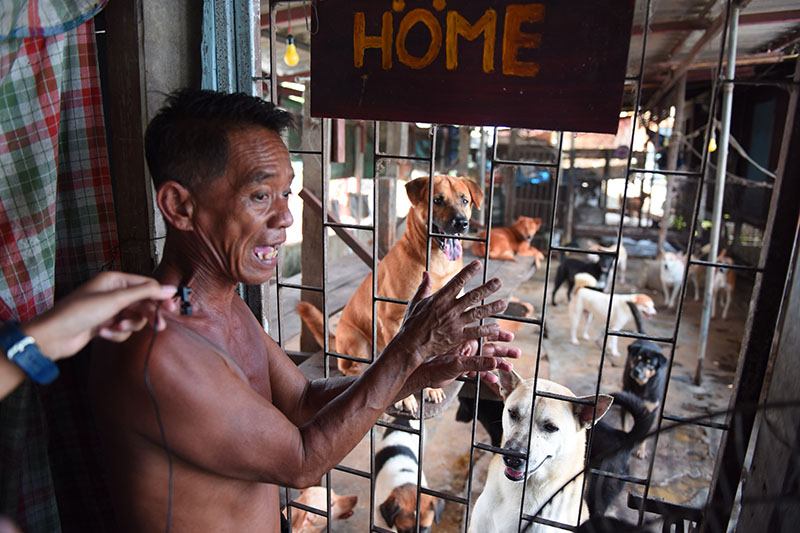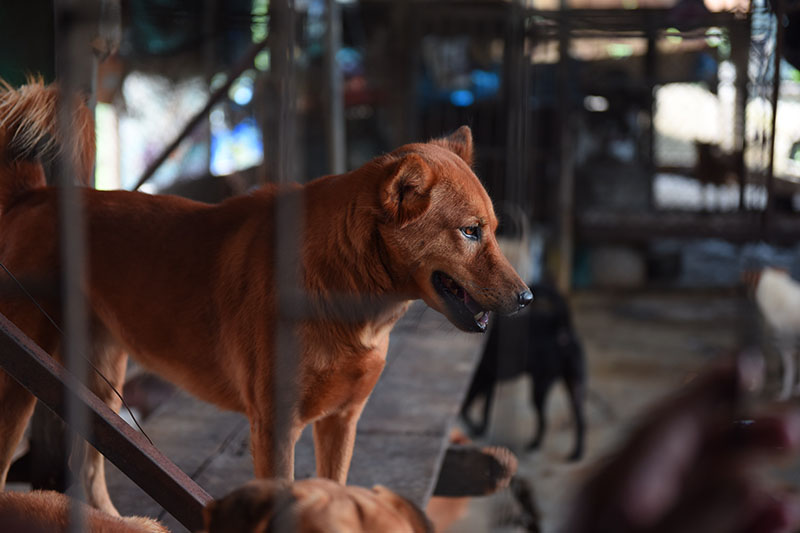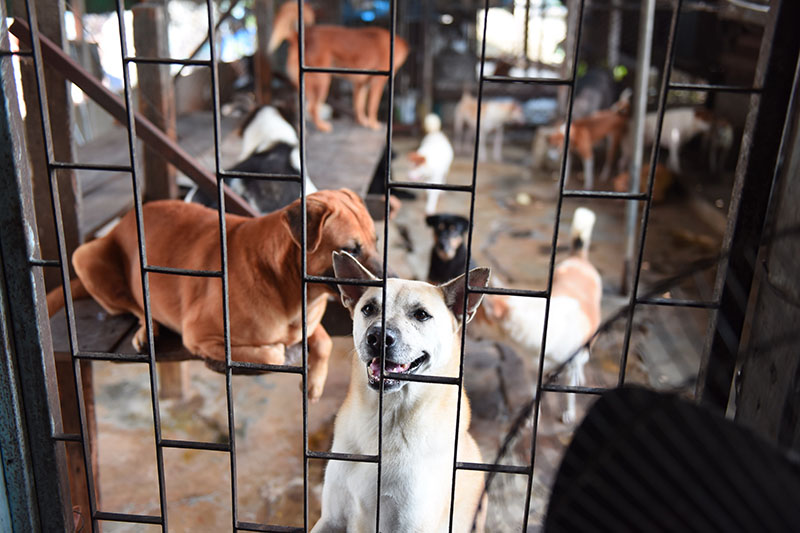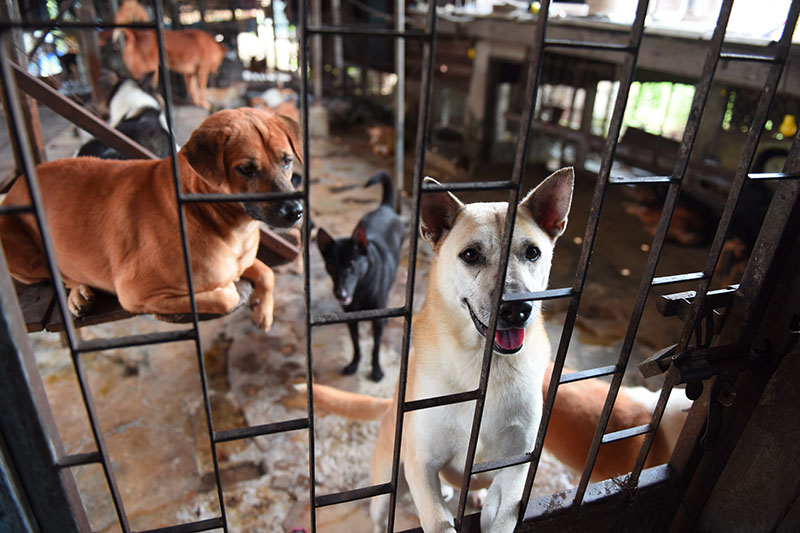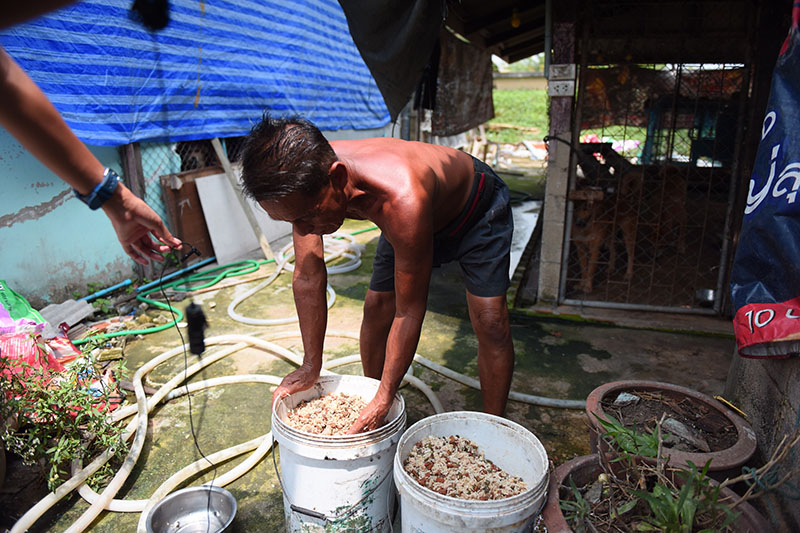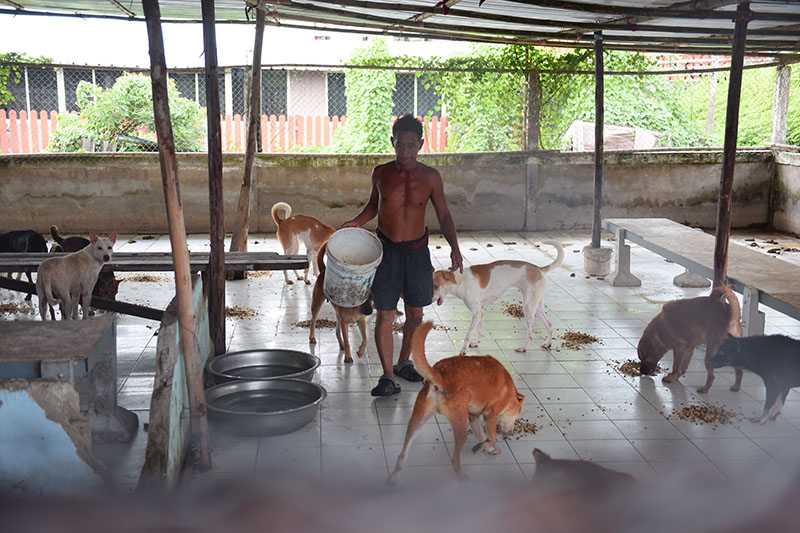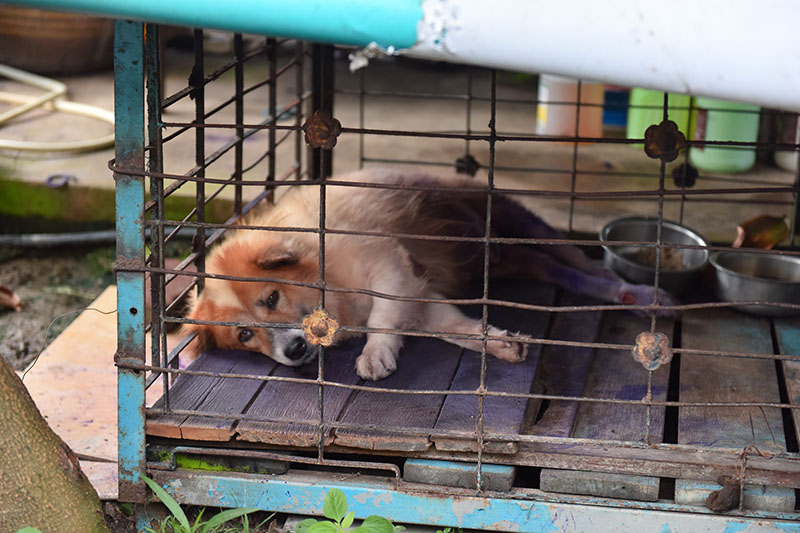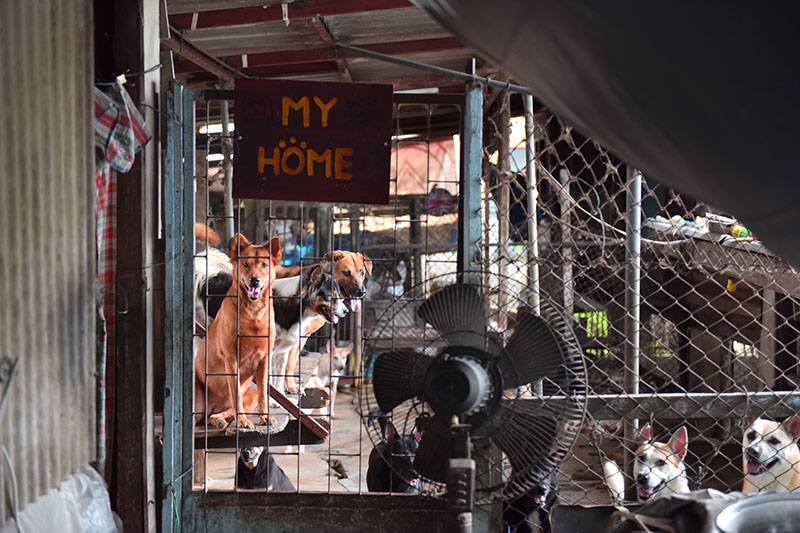 Related stories:
Thousands Dead, Hundreds More Dogs Now Dying Due to Scare: Foundation
6 Deaths From Rabies Since Start of 2018: Officials
Bangkok's Doggos and Kittehs Vaccinated For Rabies (Photos)
Deaths from Rabies Rise to 14 in 2017: Officials