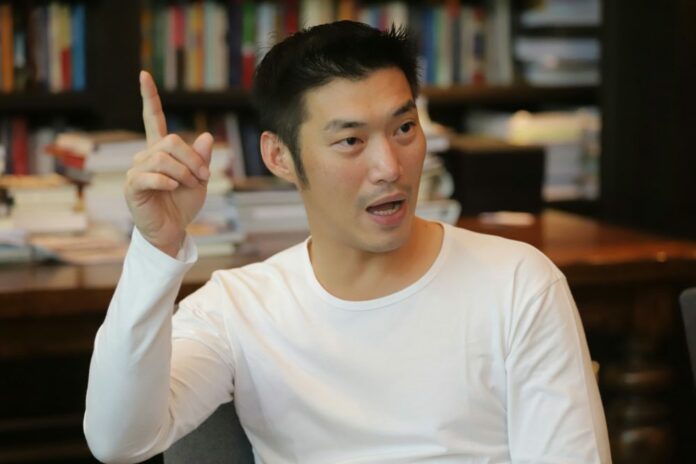 BANGKOK — The Future Forward Party on Thursday demanded that the Election Commission issue a written order if it wants to ban them from accepting cash donations and said the move undermines the party's ability to compete in elections.
The move came after the commission called the party Wednesday and said cash donations were forbidden, considering them a breach of junta order No. 57/2014 banning political activities.
Police Col. Jarungvith Pumma, the commission's secretary-general, said Tuesday morning that the commission was summoning a representative of the party for a talk later today.
Future Forward Party said on Saturday that it had raised 20 million baht when it allowed the public to register and donate money.
On Wednesday, Party leader Thanathorn Juangroongruangkit said during a work visit to Brussels that the move goes against the aspirations to free political parties from the domination of a handful of people. He added that the party seeks to raise 300 million baht to compete in the promised general elections slated for February and did not have much time left.
Thanathorn formerly served on the board of Matichon Group, the parent company of Khaosod English.
Last week, party spokesperson Pannika Wanich said Thanathorn, who is a billionaire, has committed to donate no more than 10 million baht a year to the party.
Piyabutr Saengkanokkul, Future Forward's secretary general, called on the commission to reinterpret the junta's ban. He also urged the public to join the party and pay life-time membership fees of 2,000 baht.
Piyabutr said the commission would have to decide whether to be on the side of democracy or serve as a hindrance to political parties.
Reached by phone Thursday, Jarungvith refused to dwell on whether the commission will demand that Future Forward return the money, saying the press should wait until after the meeting between party representatives and the commission.