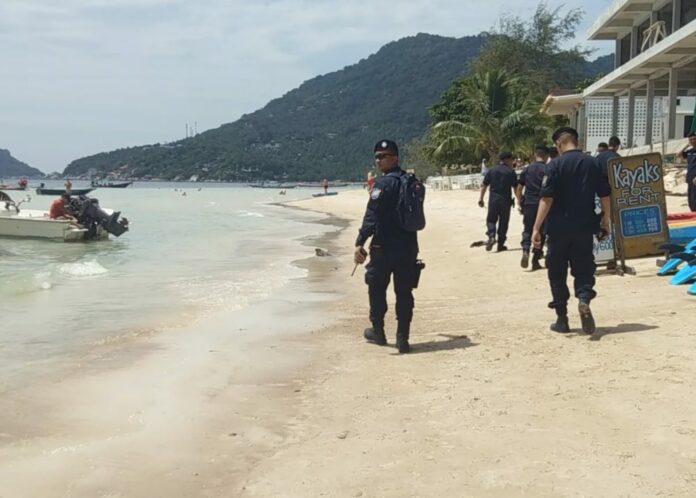 KOH TAO — Police on Thursday said there was no foul play in the death of a foreign tourist whose body was found in the sea off Koh Tao earlier this week.
The 33-year-old Moldavian national was found dead Tuesday close to Sairee Beach, provincial police commander Apichart Boonsriroj said by phone.
Maj. Gen. Apichart said a preliminary autopsy was already conducted on the island, but that his body is being flown to the forensic police in Bangkok today for a detailed examination.
"His death was caused by drowning," Apichart said. "We believe it was most likely an accident. At this moment, we have not found any link to criminal actions."
The police commander said the Moldovan honorary consulate and his family had been informed.
Related stories:
Police Seek Arrest of Samui Times Editor Over Koh Tao Rape Report
Koh Tao Death: Police Say Final Frame Shows Tourist Buying Ticket Off Island