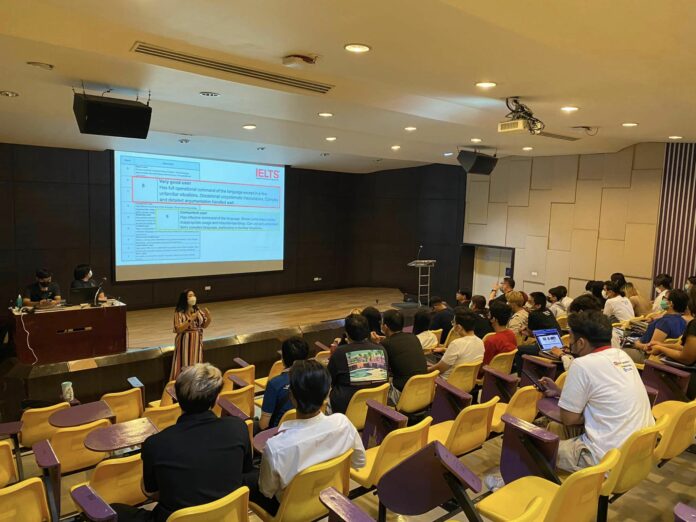 BANGKOK — Thai universities are seeing a tenfold increase in the enrollment of students from Myanmar after the country fully reopened to foreign visitors.
Rangsit University said roughly 1,000 Myanmar nationals were enrolled in its international college during the current academic year. The most popular courses were health sciences, biomedical science, art and design, international business, and communication arts, according to the private university.
"Myanmar students choose to study at Rangsit University because of word of mouth," Supattana Nirukkanaporn, head of the university's international affairs office told Prachachat. "We entered the Myanmar market many years ago. Myanmar's universities have limited seats for students and we believe the current situation in the country is pushing the new generation abroad."
Supattana also suggested Thailand's close proximity to Myanmar and academic reputation were among the factors attracting students from Myanmar.
"Thailand is their main destination. It's not far from their country and they don't find it difficult to adjust themselves here," she said.
The shares of international students in Thailand were once dominated by Chinese students, but now students from Southeast Asian countries appear to take up the majority due to China's border closures during the pandemic.
Another private school, University of the Thai Chamber of Commerce (UTCC), said it is expecting more students from the neighboring countries, especially graduate students. The university currently enrolled 200 Myanmar students and has campuses in Yangon and Mandalay.
"I think it's a good opportunity for the government to promote Thailand as an academic destination for foreign students," Nattapan Buavaraporn, dean of UTCC international college, said. "We are quite outstanding among ASEAN countries. Most of our graduate students from Myanmar are entrepreneurs and this means they believe in our quality."
There are about 27,000 international students in Thailand in the 2021 academic year, according to the higher education ministry.