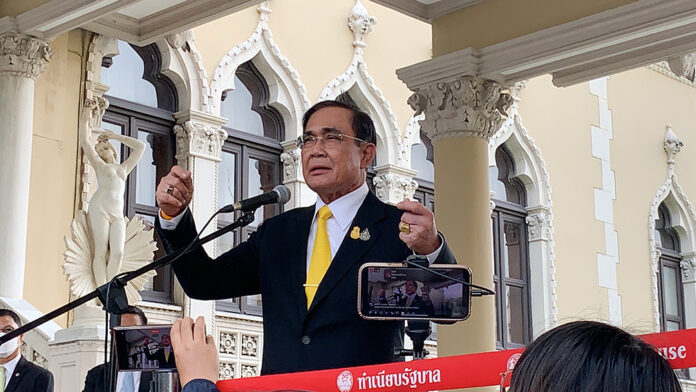 After the final general debate, which looked like a no-confidence discussion for parliament, ended, General Prayut Chan-o-cha, Thailand's prime minister and defense minister, told reporters he had an election date in mind.
He said he had to think beforehand and wait for the final decision when everyone and every party were ready. He added that his party, the United Thai Nation, was prepared and only waiting for an official announcement.
"I want it to be a pure and creative election." "I also want all those who will lead the country to value the country and the people the most to advance the nation and secure the future of your children," Prayut said.
However, on February 17th, he declined to answer questions: will the parliament be dissolved near March 21st, which is his birthday, or not?
Grey Thai Corrupted
The general debate was held on February 15 and 16 to provide clarity and make proposals to the Cabinet. The opposing parties took aim at the government, particularly with regard to the economy, especially the rising debt and the obviously poor living conditions of the people.
They pointed to the scandalous corruption within government organizations and the army, which coincides with the corruption index on which Thailand has dropped 25 places.
The debate by Rangsiman Rome, a member of the Move Forward Party, on the "Grey Thailand,"  which was a shadow story with the corrupt money of the Chinese, was the highlight.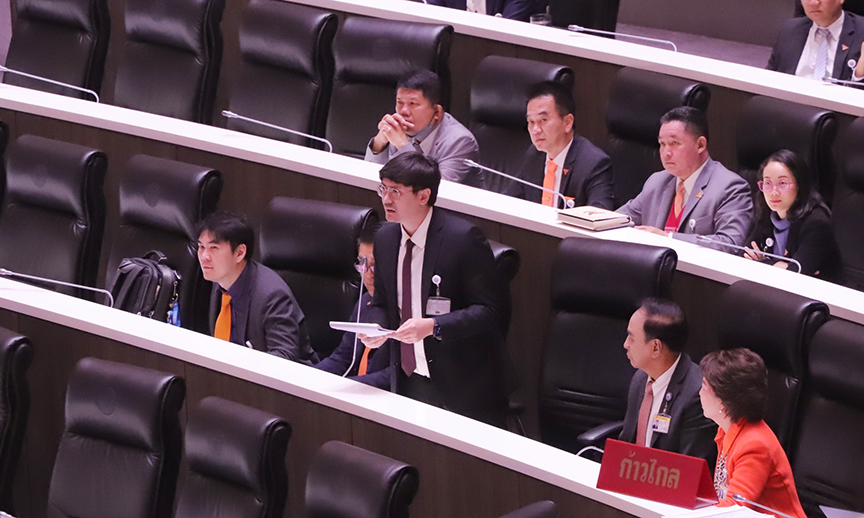 He mentioned the Tuhao scandal and the case that a senator had a connection with Tun Min Latt, a businessman linked to the Myanmar military, who was charged with laundering money from illegal drugs. The court issued an arrest warrant for this senator but later revoked it because the senator had privilege protection.
This senator also owns a prime plot of land in the heart of Ari Soi 5, which was later built on. The building is now the United Thai Nation Party headquarters, Prayut's new party.
"The most painful thing is that some of the accomplices who enable international criminals to succeed are Thai." This is what the "Grey Thai" are doing. "[They are] opening up our country for criminals to rob us for the last 8 years," said MP Rangsiman.
Two tragedies inside the army
The question left unanswered by the government is about the tragedy of the sinking warship HTMS Sukhothai, which had to do with corruption leading to unready conditions such as the protective gate against the water being inoperable and the gate seal being worn out.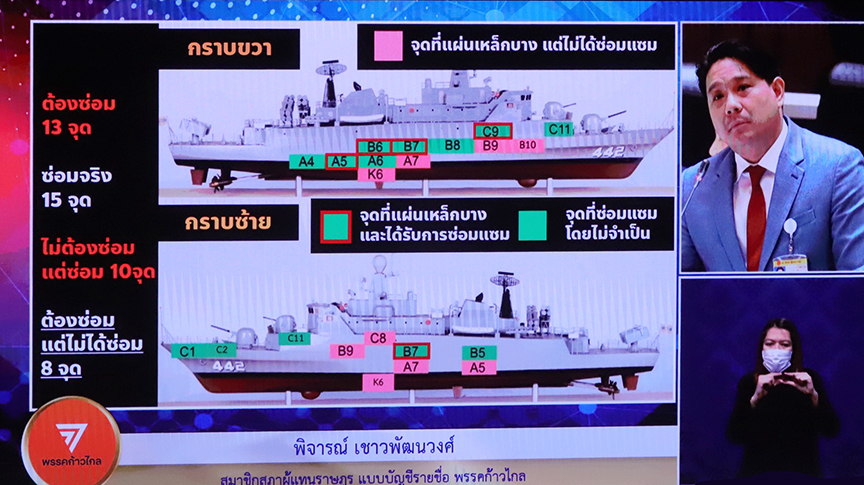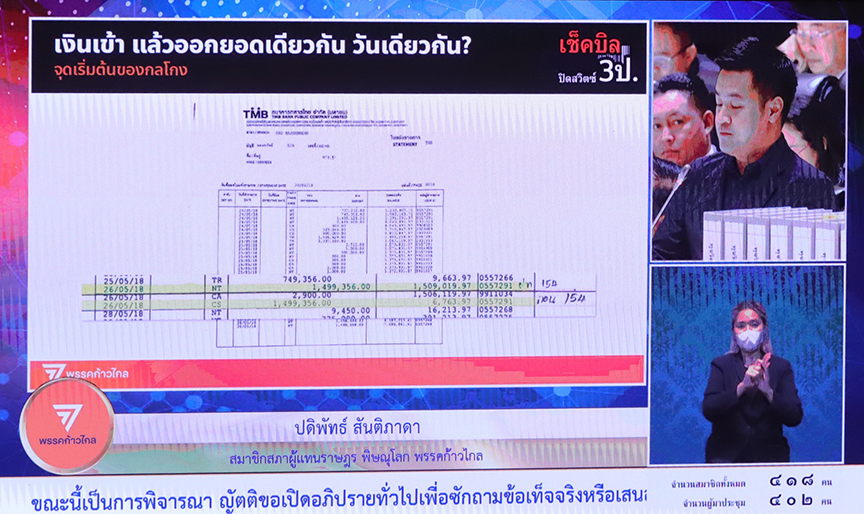 Another tragedy occurred in 2020 when a mass shooting occurred in Nakhon Ratchasima, killing 30 people and injuring 58, by a frenzied soldier who became agitated after being cheated in an army housing project.
The army attempted to cover up the story and never admitted to an internal culture of corruption that is typically passed down from generation to generation, with the actual perpetrators never punished and no justice served.
Quote of the day
The highlighted quote from General Prayut in this general debate is from his response on water management. He said, "There is flooding because there is rain." If there is no rain, there are no floods… "Why you all laughing?"