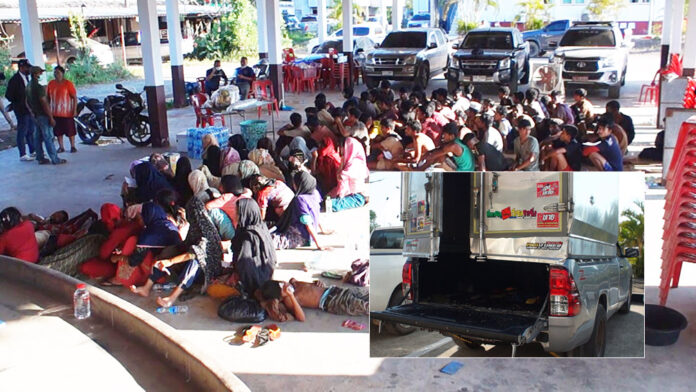 Officers from the Chumphon Highway Police, Chumphon Immigration Police, and Thung Tako Police Station rescued 89 Rohingyas – including men, women, and children – who were attempting to enter Thailand illegally. The Rohingyas were found crammed into three pickup trucks equipped with closed aluminium cabinets.
Investigators said the Rohingyas were lucky to have come across the police, as many of them were unconscious and gasping for breath, on the verge of collapsing as they were locked in aluminium cabinets in the sweltering heat without proper ventilation.
The victims were famished, as some of them had not eaten for two days. Moreover, many of them had not changed their clothes or showered for several days. According to the police, the sight was depressing.
The arrest took place on April 4, 2023, at around 2.30 pm. The two police cars of Chumporm Highway Police were on duty when they noticed the suspicious pickup lorry with a closed aluminium cabinet. The police then ordered the vehicle to stop and interrogated the driver, Weerapong, who revealed that there were 2 other trucks.
The police then radioed the team to impound 2 more trucks. The police seized all the disputed property and handed it over to Thung Tako Police Station for recording and further investigation.
Police have filed charges against 4 Thai suspects: Mr Weerapong Kaenghongkum, 32; Ms Bunhom Yawapee, 32; Mr Worawit Inthararuengsri, 30; and Mr Kiattisak Sripetch, 21. The charges were for allowing and assisting a foreigner to hide from arrest.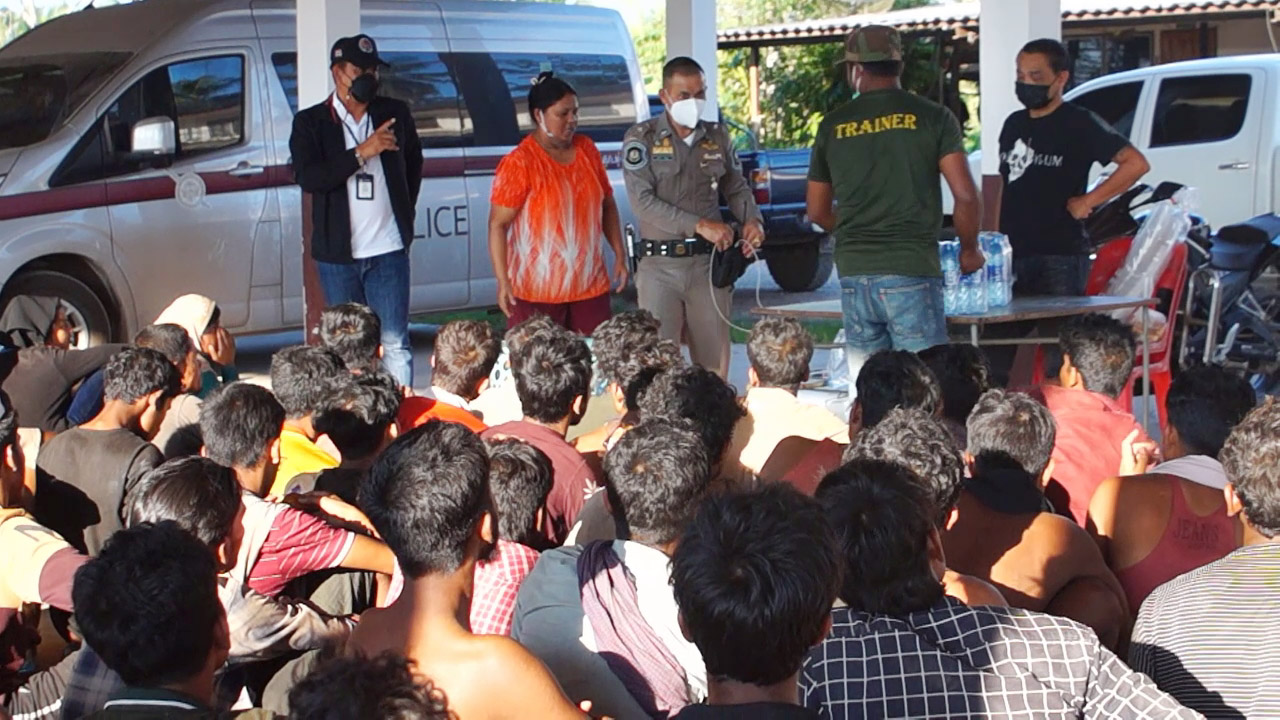 Hussen Muhammad, a 28-year-old translator, gave details to the police after talking to the victims. He found that all the victims were Rohingyas who had fled from a refugee centre or Rakhine state in Myanmar.
Their treacherous journey to Mae Sot, a district on the border between Thailand and Myanmar, consisted of boat journeys and crossing mountains on foot and took between 2 weeks and 2 months. Then they were taken from one place to another and dropped off. Some of them had not eaten for 2 days.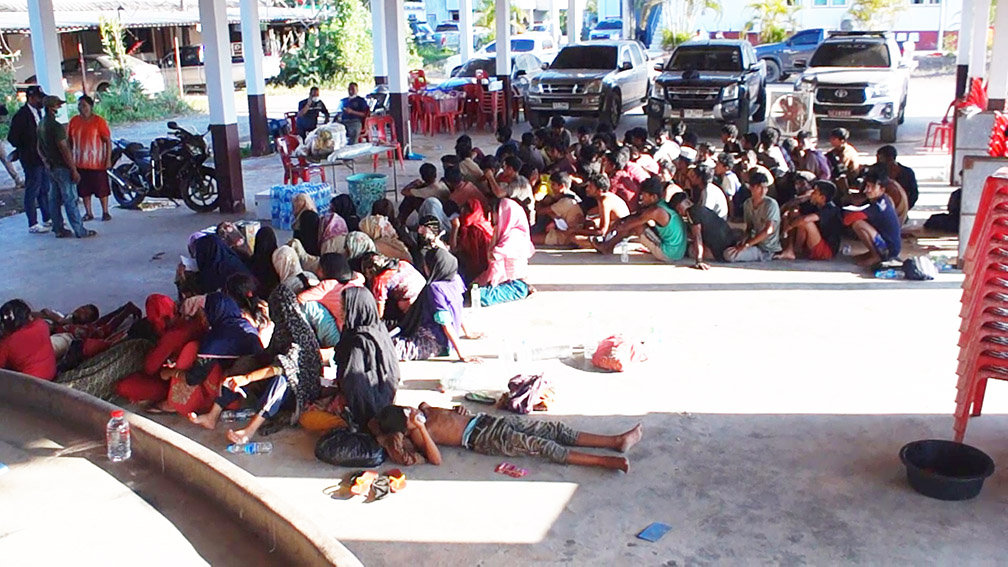 The translator added that the Rohingyas had to pay a total fee of 10 million Myanmar Kyat, about 120,000 Baht. When asked where they got the money, some said they got it from their parents who sold the land for them.
Some of them got the money from relatives in Malaysia. Some Rohingyas had paid the money to the brokers while others paid half. The broker asked for the money when they were all in Mae Sot.