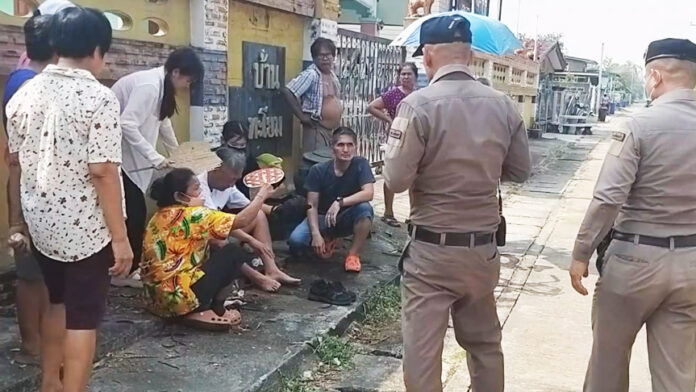 Local people in Sukhothai Province saved the life of a 70-year-old Japanese male tourist who suffered from heatstroke while falling on the footpath at the entrance of Soi Sangkhalok Road Ban Mai Traphang Thong Community, Old Town Subdistrict, Mueang District, Sukhothai Province, at 2 p.m. in the afternoon on April 15.
A Japanese man lied motionless and unable to move. He appeared exhausted, panting, short of breath, and unable to speak, with his right hand's fingers gushing and a large laceration on his leg. The reporters then called the police and requested an ambulance, as well as phoning the resort where the Japanese man was staying.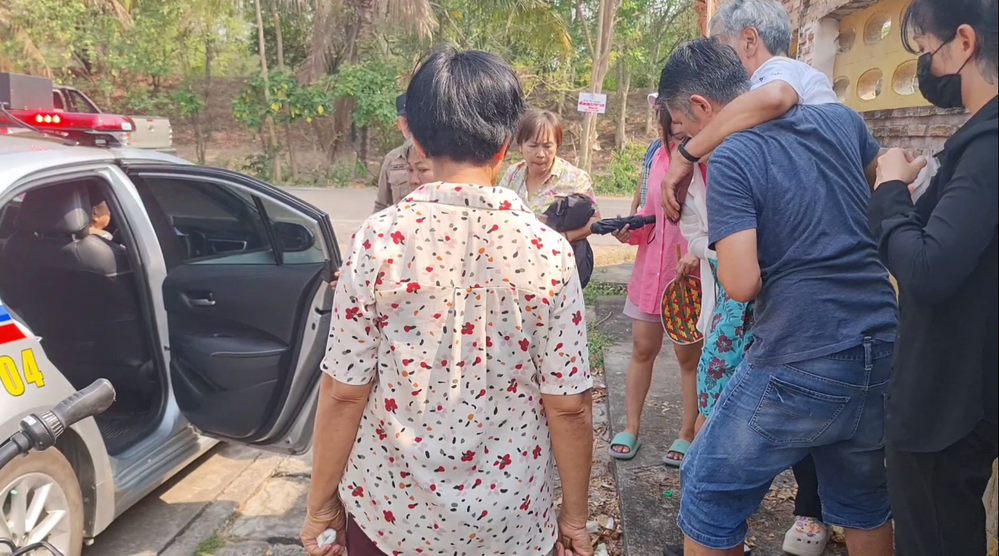 People in the neighbourhood came to help the Japanese man while he waited for rescue, providing him with inhalers, balm, a damp cloth, and towels. They also used salt water to clean his wound, let him drink sweet water, and poured water on the chilly cement floor. The symptoms of the Japanese man began to improve.
When the police came, they rushed him into the car and switched places with the ambulance on the way. At that time, a lot of people came to play Songkran water, causing a traffic jam of more than 3 kilometres.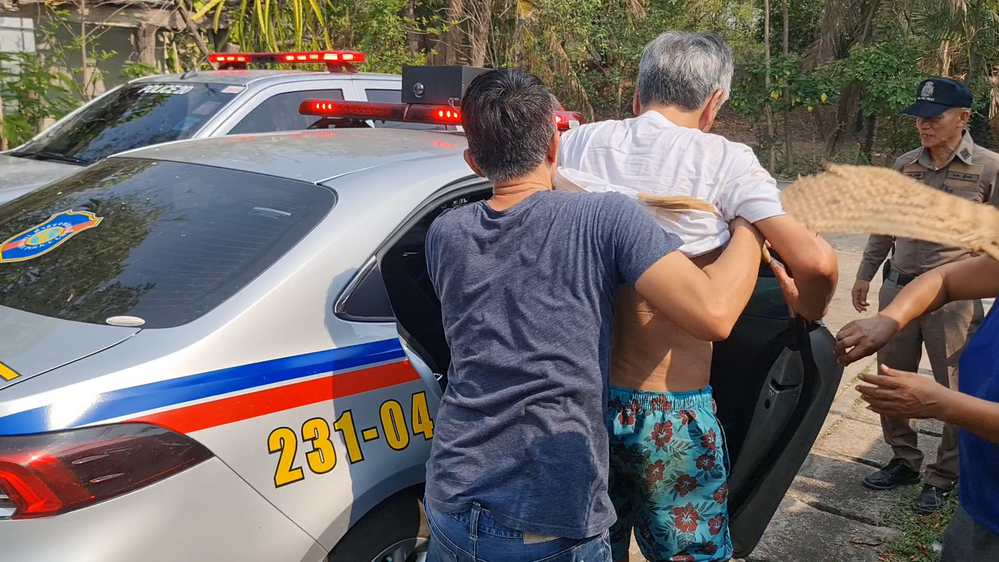 As of April 17, it is learnt that this Japanese tourist had been hospitalised for one night at Sukhothai Hospital, with the resort's owner handling additional help before boarding an aircraft to Chiang Mai. Getting ready to return to Osaka, Japan.
"He was very fortunate that some people arrived on the scene and assisted him in a timely manner." "If you encounter 20-30 minutes later, it could turn into a sad story," said Mr. Phubet Faithes, a Sukhothai province reporter.
____