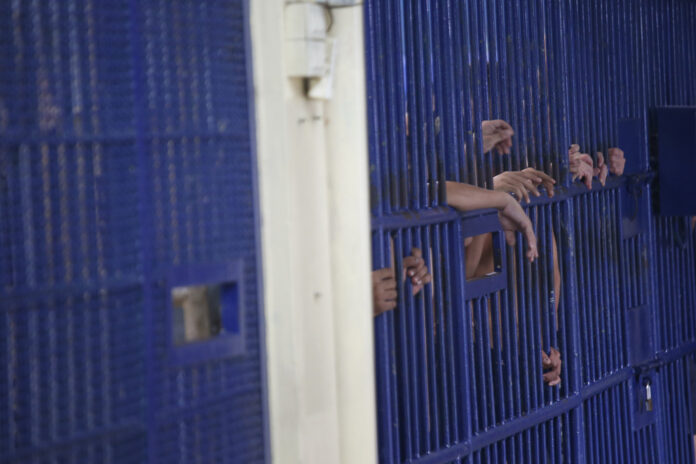 BANGKOK (AP) — Human rights organizations urged Thailand on Thursday to improve conditions in its immigration detention facilities after a second asylum seeker from China's Muslim Uyghur minority died in custody within two months.
Human Rights Watch called for an end to Thailand's "inhumane and counterproductive" policy of indefinitely detaining people accused of violating immigration law after Uyghur rights groups reported Mattohti Mattursun, 40, died last Friday of suspected liver failure shortly after being taken to a hospital weeks after falling ill.
"Thai authorities are putting people seeking refugee protection at grave risk by keeping them for years in awful conditions in immigration detention centers," Elaine Pearson, Asia director at Human Rights Watch, said in an emailed statement. "Mattohti Mattursun's death should sound the alarm to end this abusive policy of incarcerating asylum seekers and refugees for prolonged periods."
Rights groups have long criticized conditions at immigration detention facilities. The Thailand-based Coalition for the Rights of Refugees and Stateless Persons charged in a statement Thursday that detainees "do not have access to adequate medical care and are confined indoors 24 hours a day in overcrowded, unsanitary cells without access to adequate or halal food, physical exercise, or appropriate medical treatment."
Mattursun fled to Thailand from China in 2014 and had been detained for more than nine years, according to a statement from the World Uyghur Congress and the Uyghur Human Rights Project.
He was the second Uyghur detainee in Thailand to die in the past two months. Aziz Abdullah, 49, reportedly died from pneumonia in February. Both men were transferred to the Immigration Detention Center in central Bangkok in July 2022, the statement said.
Repeated calls seeking comment from the police Immigration Bureau were unsuccessful.
Chalida Tajaroensuk, president of the People's Empowerment Foundation, a Thai human rights promotion group that works with migrants, confirmed Mattursun's death. She said she has been informed that several Uyghur detainees at the facility were sick and have had difficulties seeking treatment, although there are readily available volunteer doctors.
"What we are urgently asking the authorities is to allow a doctor to go in there to perform a health check for them," she told The Associated Press. "You can't just let them keep falling ill and keep dying."
Chalida said Mattursun is the fifth Uyghur refugee who has died while being detained in Thailand, and that 43 others are currently being held in the Bangkok center. Several other deaths of immigration detainees have been reported over the years.
Up-to-date statistics about the number of people being held for violating immigration laws are difficult to find. The Immigration Bureau said in March 2021, when there was particular concern because of the coronavirus pandemic, that there were 1,615 detainees in Bangkok at that time, including 1,125 at the main detention center in central Bangkok.
In 2015, Thailand sent 109 members of the Uyghur minority back to China against their will because of Chinese pressure despite fears they would face official persecution and possible torture.
Advocates for the Uyghur minority, along with independent researchers, contend that a million or more people from Uyghur and other minority groups have been forced into detention camps in China's Xinjiang province, where many say they were tortured, sexually assaulted and forced to abandon their language and religion.
China denies the allegations and argues its policies in Xinjiang are aimed at quashing extremism.
_____
JINTAMAS SAKSORNCHAI reported from Bangkok